Newcastle Eagles WBBL have gone back to the future after netting one of North East basketball's most familiar faces.
Returning favourite Rachael Bland is ready to kickstart her hoops career after a year away from competitive action.
And the former joint-captain of Team Northumbria can't wait to see what Newcastle's rapidly expanding roster can bring to the table ahead of this month's big WBBL tip-off.
"I'm very excited to be back out there," said Bland. "The old adage that you don't know what you've got until it's gone rang true for me last season.
"I missed every aspect of being involved in day-to-day basketball from practice to the matches and being part of a team. I just didn't realise what an impact it would have but it reminded me of the love that I have for basketball. It's time to dust off the boots and get back to work."
Bland is expected to line up alongside team-mates Giulia Simioni, Kara Bonenberger and Kalina Axentieva when Newcastle host Leicester Riders in a pre-season friendly at Sport Central next Wednesday.
And the Eagles are working around the clock to bring in a slew of WBBL rookies to bolster the club's confirmed core of experienced stars.
"I'm not sure if we'll have our full squad by the time we tip off against Leicester," added Bland. "But I'm excited to see how the new team will shape up against what will be a very strong Riders outfit.
"At this stage of pre-season everyone's out to make a good impression and prove that they deserve court time and I like that element of competition. I'm always interested to see what my team-mates can bring to the table and see how we fit together, but I know that the emphasis is on recruiting players with a relentless work ethic and that will serve us well."
Bland became a stalwart of TN as she rose through the ranks of the now defunct top-flight club.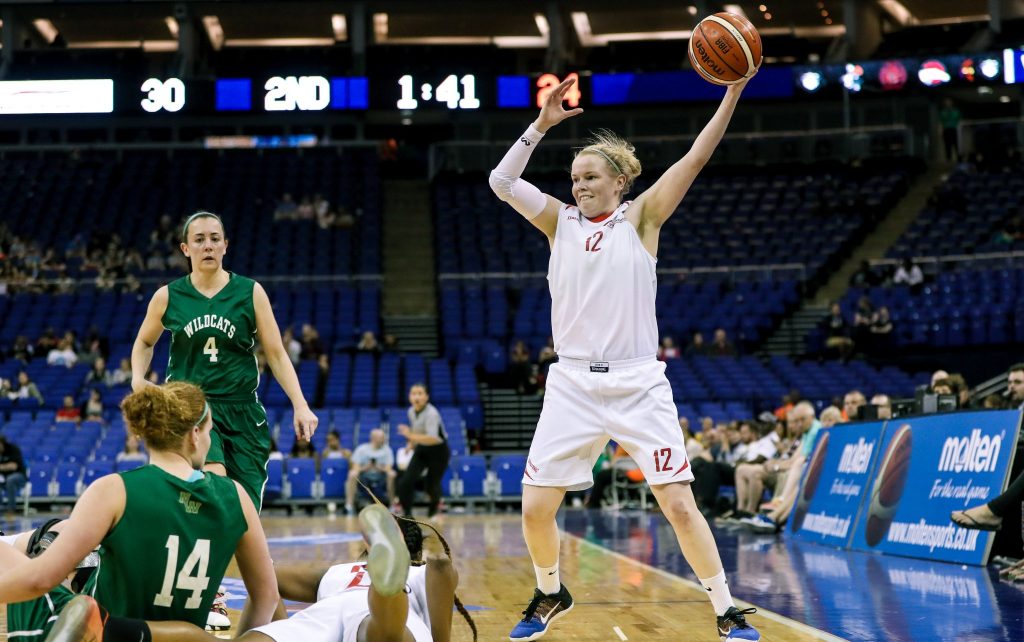 But off-court commitments meant she was unable to suit up for a WBBL side last season.
"In a way the situation was taken out of my hands," she added. "But I had other things outside of basketball that I needed to focus on.
"Now that I'm settled in a new job and I have my PhD there's no reason why I can't return to the court and where better than in Newcastle?
"It was such a shame to discover that Northumbria University no longer had the budget to support a top-flight women's team in the city.
"And for a while this summer everyone was worried that the club would disappear for good. That would have been a crying shame after so many people worked so hard to build such a strong identity and a brand for women's basketball on Tyneside.
"It's great that the Eagles were able to take us under their wing and I honestly believe that the Newcastle name can only serve to strengthen the women's game here.
"Hopefully more young girls coming through the Academy and participating in the Hoops for Health scheme will see a clear pathway to the top."
Newcastle Eagles WBBL will tip off against Leicester Riders at 5pm on Wednesday prior to parent club Esh Group Eagles Newcastle's pre-season clash against Sheffield Sharks at 7.30pm.
Newcastle Eagles Women

74 - 77

Leicester Riders Women

Sport Central

Pre-Season
Tickets for the latter fixture – which will guarantee entry to the former – are on sale now.