Kara Bonenberger is determined to put last season's injury nightmare behind her as the experienced centre prepares to represent Newcastle Eagles WBBL for the first time.
The 25-year-old spent two years with Team Northumbria following a high profile move from Newcastle University.
But Bonenberger has been unable to realise her full potential at Sport Central following surgery on a cruciate ligament injury.
"I've had a great summer and I'm heading into pre-season fit and injury-free," said the Pennsylvania native.
"I've been working hard to build up my fitness as I had a few problems with my knee last season. I want to be in the best shape possible because I know more than most that it's a long season and I need to look after myself. I want to avoid those tweaks and niggles and not miss so many games."
TN's struggles with injuries were well documented last term with Bonenberger just one of the many high-profile players unable to complete a full season.
But the US star hopes that a new team name will usher in a new era of success as Newcastle Eagles WBBL aim high following a summer of uncertainty.
"As a team we never realised our potential last season for a number of reasons," she added. "But injuries were a big factor. There was never a chance for a core group of players to get to know each other on court – as soon as someone came back someone else was sidelined."
"It was incredibly frustrating but Newcastle Eagles' decision to take the team under its wing represents a fresh start for everyone. This is my fourth year in the city and I'm very optimistic heading into the new season."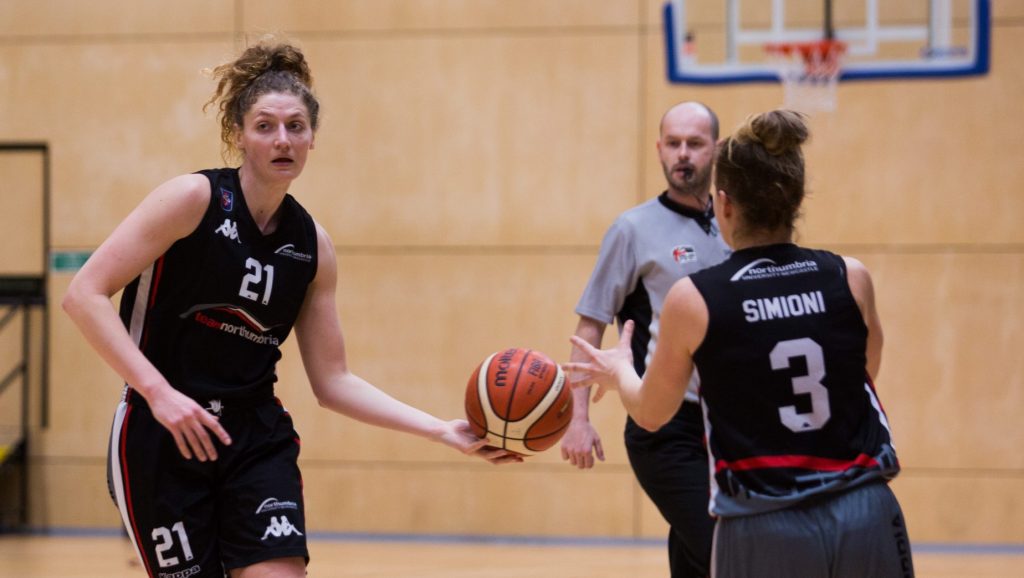 Bonenberger joins fellow returnee and newly-appointed captain Giulia Simioni at Newcastle Eagles WBBL with more signings set to be confirmed this week.
Esh Group Eagles Newcastle finally completed a deal to safeguard top flight women's basketball on Tyneside last month following Northumbria University's decision to disband its national league teams.
The club's WBBL side tip off the new season at cross-border rivals Caledonia Pride on September 30.