| | | | | | | |
| --- | --- | --- | --- | --- | --- | --- |
| Newcastle Eagles Women | 11 | 16 | 13 | 9 | 49 | Loss |
| Caledonia Gladiators | 25 | 21 | 24 | 20 | 90 | Win |
It was as expected a tough night for the Seriös Group Newcastle Eagles against a seriously stacked Caledonia Gladiators roster that runs 12 deep. Anyone of the Gladiators able to step up and into a seamless transition for their team.
Contrast that with Newcastle's bench was does not have anywhere close to the same depth being hampered by the loss of two USA permit players and an injury to summer signing Princess Adeogun.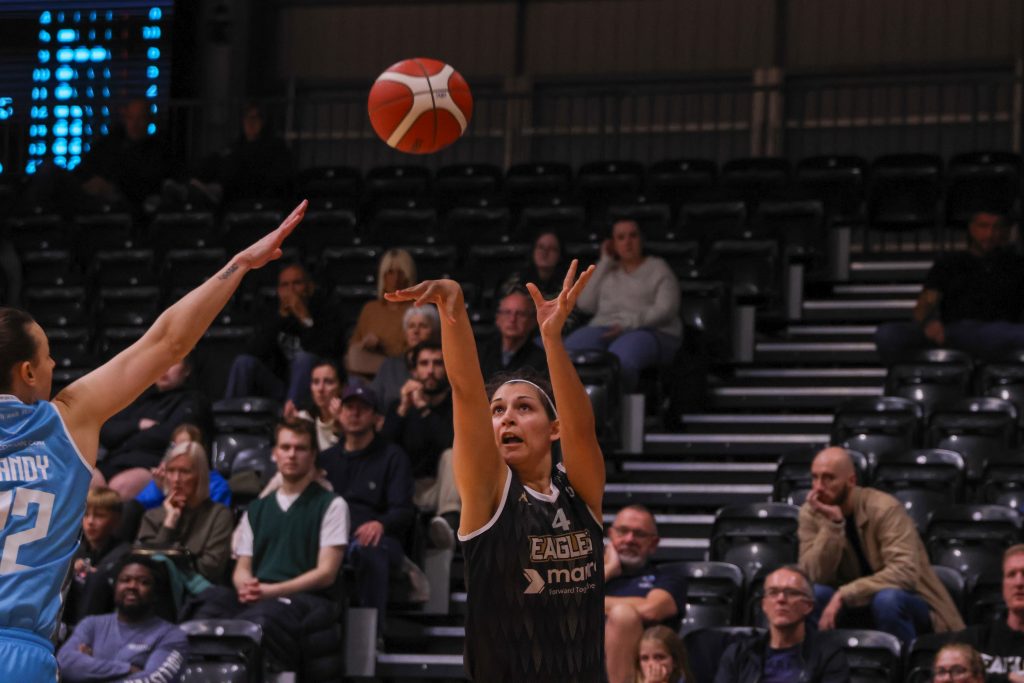 Point Guard Cherita Daughtery's injury that she picked up in the win at Manchester last weekend was not only enough to force her to sit on the bench for this game but will also see her fly home for a lengthy lay-off and recovery process.
It leaves the Eagles looking short and against an opponent like Caledonia it was always going to be telling. So, it proved as Caledonia ripped into a 7 – 0 lead from the off and then dominated the rest of the forty minutes.
It was a full 3 minutes and 23 seconds before the impressive Courtney Clasen nailed the Eagles first points of the night and stopped the Gladiators charge. Eagles actually getting back to within four twice within the first quarter.
But that was as good as it got all night and whenever Caledonia made a change and substituted someone in they never missed a heartbeat and just continued to pour on the pressure throughout the game.
A 14-point lead at the end of the first was topped up in the second by a 5-point winning quarter meaning the visitors went to the locker rooms 44 – 23 ahead and the game virtually over as a contest.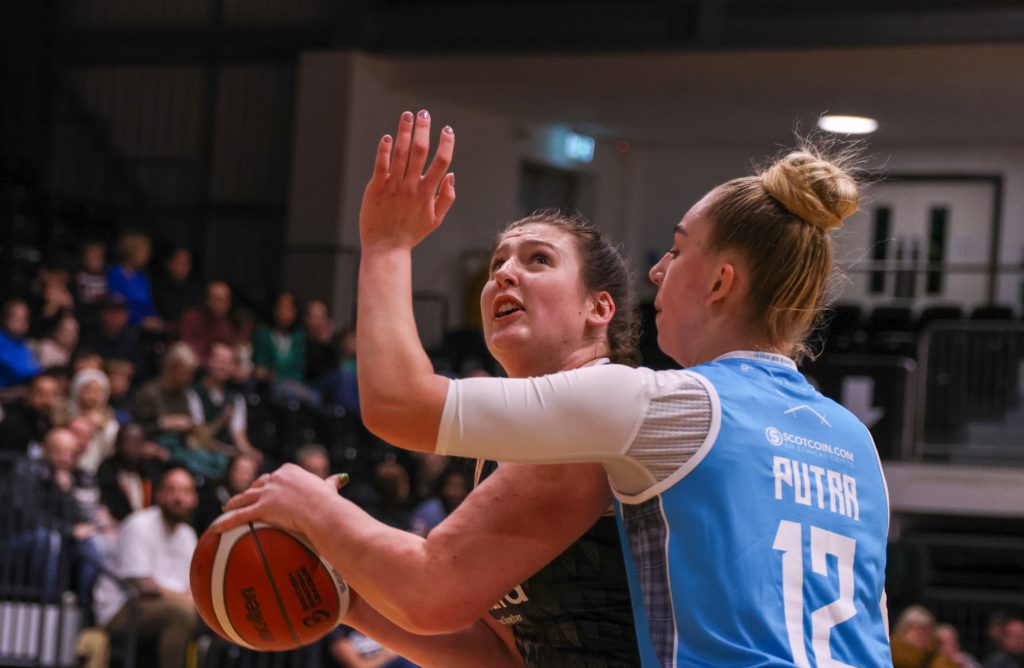 It wasn't that the Eagles weren't getting good looks or opportunities it was just with the exception of Clasen who had 14 of the Eagles 23, no-one else could get the ball to drop. Abby Lowe, Marina Fernandez and Zoe Willis all unable to hit from outside.
Whilst inside Chloe Gaynor and Katie Nolan were well shackled and guarded ferociously by a Caledonian side that not only played fluent offensive but also tough hardnosed defence.
Eagles rallied briefly in the third before a 15 – 2 tear to end the period meant that Caledonia were out of sight at 70 – 40 ahead. It meant damage limitation for Newcastle in the final period as well as trying to juggle their slender roster as best they could.
Nolan courageously kept trying to force her way inside and it is to her credit that she did manage a double-double of 10 points and 12 rebounds against some formidable defending. If she didn't know before she certainly knows now that she's going to be a target for the League's defences this season.
A huge positive on a night when there were not many was the performance of Clasen. The USA guard/forward looks as fit as she's ever been and showed that if the Eagles can put a few extra pieces around her she can really contribute to the Newcastle cause.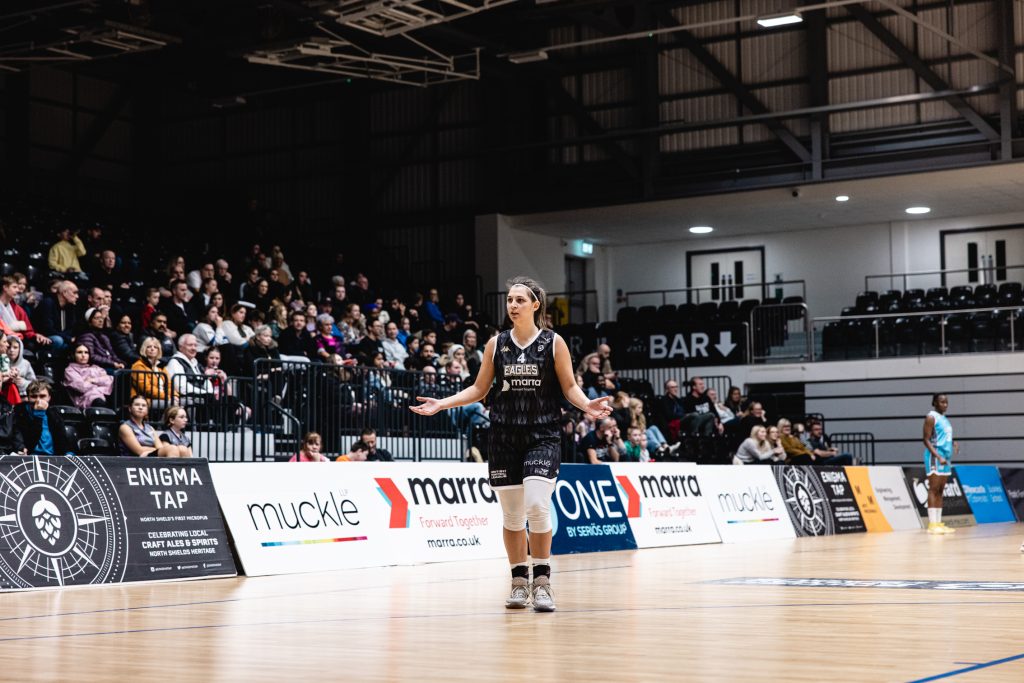 Her 19 points came on an efficient 8 from 13 shooting performance including 3 from 4 from beyond the arc and she added in 8 rebounds for good measure to show the sort of ability and effort that attracted the Eagles to her in the first place.
But ultimately this was about Caledonia who thoroughly deserved their win. They forced Newcastle into 31 turnovers on the night picking off 31 steals and it wasn't just their interior defence that was solid, they also defended the perimeter really well.
For Newcastle it's about recruitment now and how quickly they can fill those empty spots to give their selves a chance to progress. The biggest thing they have in their favour at the moment is their character, resilience and togetherness of their core.
If they can add a couple of pieces to that which can be acclimated and integrated into that core then with so much basketball still to play this season they can really be a Seriös Group of Newcastle Eagles.