NBA scouts, British basketball bosses and his old mates back on Tyneside have all been gripped by Tosan Evbuomwan's epic basketball story this season. Simon Rushworth found out more about the man behind the myth from three people who know the 20-year-old best.
"He always had the talent," insisted Newcastle Eagles' American forward Justin Gordon as he sought to explain Tosan Evbuomwan's remarkable six-year journey from basketball beginner to NBA prospect.
The two traded plays every day for six months as the Covid pandemic locked down US college competition and forced one of the game's most exciting prospects to return home and pick up his fledgling hoops career back where it all began.
"In the summer before he started to practice with us Tosan had been working out and really building up his strength," added Gordon. "That's what I noticed first.
"He'd filled out, looked strong and I realised his arms were really, really long! We started going up against each other and I was impressed by his natural instincts on defence and his touch around the rim. I guess it was just his confidence and his shot that needed fixing but he was prepared to work on both.
"To start with he was getting tired but he knew he needed to bring the same intensity to practice every day. On the other hand, it was tough because he couldn't play any games. As a player you work hard in practice all week knowing there's the reward of a game at the end of it. Tosan didn't have that target because he was still a Princeton player.
"But the thing is he still came in every day, worked harder and harder and always gave 100%. His attitude and character was excellent and he quickly gained confidence and experience playing with grown men and professionals day-in, day out.
"Tosan was already gifted enough to play at that level but he was also smart enough to remember all of the plays and know where he should be and when."
And when it comes to intelligence on and off the court, few are smarter than Tosan. The former Royal Grammar School, Newcastle pupil earned his place at New Jersey's standout Ivy League school Princeton on the back of a slew of A-star GCSEs. His A Level results — in maths, chemistry and economics — were just as good.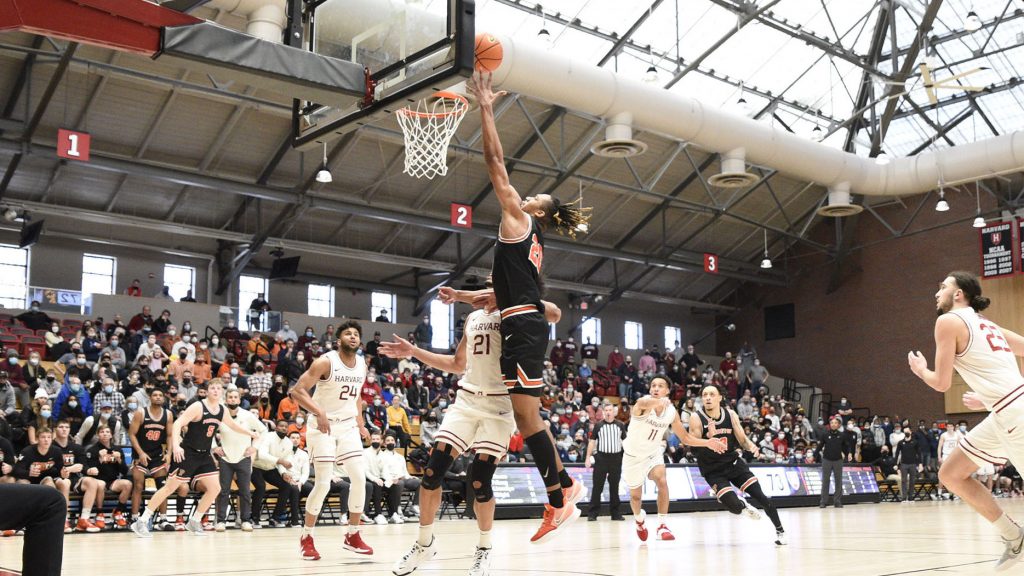 In fact, the prospect of missing just one day of school every week was one of the reasons Tosan walked away from Newcastle United's Academy aged 11. Now entering his final year at Princeton, studying economics with a certificate in finance, his career goals have always extended far beyond the basketball court.
"We always knew it would come to a head with the football because as the Academy players got older they had to miss some school every week," explained Tosan's father, Isaac. "Tosan's always been academically minded and so that situation didn't sit well with him.
"In fairness, he'd already decided he just wasn't enjoying football any more. He'd been playing since the age of four and just lost his love for the game. He took on athletics and didn't go anywhere near football for a couple of years."
Six years Tosan's senior, older brother Toju was already making his name with Gateshead Harriers. It was a path his younger sibling was determined to follow.
"Tosan always wanted to do what his brother was doing," added Isaac. "It's a natural thing.
"Toju got into athletics very early and joined Gateshead. We'd travel to competitions and meets all over the country and Tosan would tag along. From day one he wanted to do exactly what his brother was doing."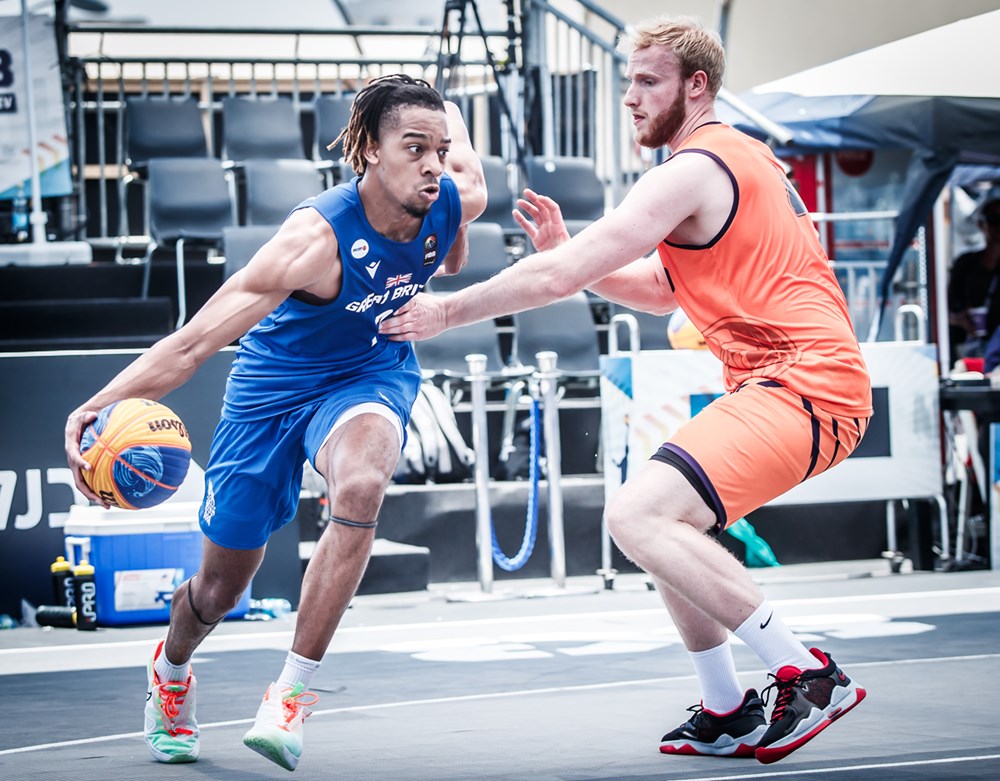 So what about basketball? Isaac, a consultant gynaecologist and IVF specialist based in the North East, was an obsessive hooper growing up in Nigeria and brought his love of the game to Britain. The Evbuomwans always had a basket in the back garden and the brothers would often join their dad at local league practice and games.
"I played for 35 years but had to stop in 2008 as I needed knee surgery due to general wear and tear," added Isaac. "The boys took an interest but Tosan was playing so much tennis and football that there was no room for basketball.
"It was only when he was around 14 that him and a few friends from school suddenly got into it. We went on holiday to Florida and I remember that most mornings my job was to find Tosan and his friend a basketball court where they could play against local kids. As soon as we got back he joined the Griffins in Newcastle."
Six years down the line and Tosan is the talk of college basketball. An outstanding season with Princeton Tigers led coaches to name the 20-year-old as the unanimous Ivy League Player Of The Year. Tosan anchored Princeton to a first championship since 2017 and led his team in points, assists and steals. If Tuesday's defeat to VCU in the opening round of the end-of-season NIT tournament ended the Tigers' season too soon then the team's inspirational Geordie leader still emerged with immense credit on the back of a 22-point, 12-rebound, seven-assist showing in his final outing of a breakout campaign.
"Tosan will go as far as he wants to go — on the court and off it," insisted Newcastle Eagles' head coach Ian MacLeod. "When he puts his mind to something he's relentless in terms of achieving his goals."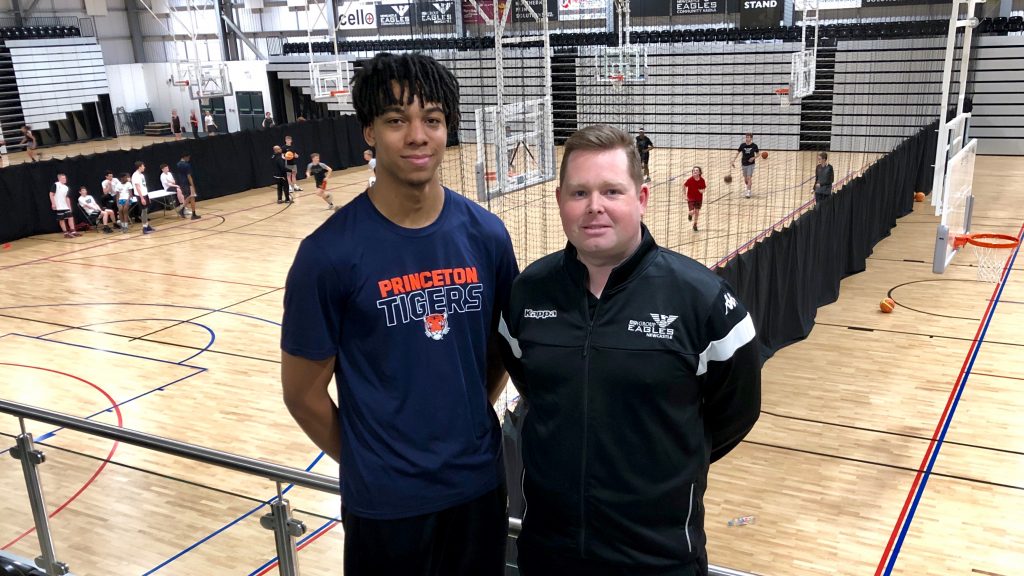 After first clapping eyes on Tosan as a raw teenager, Ian has followed his eye-catching journey every step of the way. He's convinced the best is yet to come.
"The first time I coached Tosan he was just 16 and playing for Newcastle's EABL (Academy) team," explained Ian. "His talent was obvious but his application was on a different level.
"Even at that age he was able to self-regulate and didn't need to have his hand held on or off the court. He handled what he needed to do and that showed in his academic work as well as in his basketball. He could balance everything and was mature beyond his years in that respect.
"As a player — and as a big guy — Tosan's balance is unreal. Usually, if you're long and tall as a teenager you're also quite gangly. But Tosan's footwork and balance was always elite. Now he's starting to add strength as well and that's just one of the reasons why he's made such an impact for Princeton this season.
"He led the Ivy League in assists — and by some distance — this season! You just wouldn't expect that from a 6ft 8in guy but I wasn't surprised. Tosan's a natural sportsman."
According to Justin Gordon, Tosan's 'Tyneside lockdown' continues to influence the college star's meteoric rise and it's little wonder the larger Eagles family takes immense pride in the development and success of 'one of their own'.
"Tosan went back to college last year with so much more intensity," added Justin. "And when I've seen clips of him in action for Princeton this season he's been doing the things he was working on in Newcastle. That's great to see!
"The Princeton offence is tailored to his game and he has the opportunity to show people what he can really do. He's a 6ft 8in guy playing the 'five' for them and he's still doing incredibly well.
"We spent a lot of time working on 'wing' things and his work on the perimeter and you can see that. His ball handling and foot work were always good but he's improved that too.
"Tosan will have a lot of exciting opportunities in the next two or three years. He will have the chance to play at a higher level if that's what he wants. Right now, the sky's the limit."