Dora Cipcic can't wait to discover what British basketball is all about after a tip-off from a friend led to the latest destination in her basketball journey.
The jet-setting Croat has already fallen in love with her new home city after joining Chris Bunten's Newcastle Eagles revolution.
And Cipcic is ready to soak up more of what the North East has to offer after revealing she's fascinated by UK culture and history.
"When I think about Great Britain I think about castles, cathedrals and bridges," she said.
"And Newcastle has it all! I've been here for a week and I already love the city centre.
"I honestly didn't know what to expect as I'd never heard of Newcastle!
"But when I made the decision to join the Eagles my father and my cousin told me I was going to a big sporting city.
"They know all about the football club and said it would be a great place to live and study.
"I'm just so glad I ended up here. My friend wanted to come to Newcastle and I didn't really have any plans for this season so I said I might tag along.
"I had another friend who'd played basketball in England and she knew Chris.
"It all just happened from there."
Cipcic arrives on Tyneside on the back of an impressive stint with Croatian club ZKK Split.
The 5ft 10in star averaged 10 points and five rebounds per game as she ranked second for her hometown team.
And unlike so many of her new team-mates, Cipcic heads into the new WBBL campaign with a full season of basketball under her belt.
"In spite of everything it was business as usual back home for the basketball leagues last season," she added.
"We had no problems fulfilling the fixtures and it was good to get some match practice.
"Due to Covid, I finished my final semester early at college in the US and completed the course online back home in Croatia.
"There was the offer to play for ZKK and I took the chance."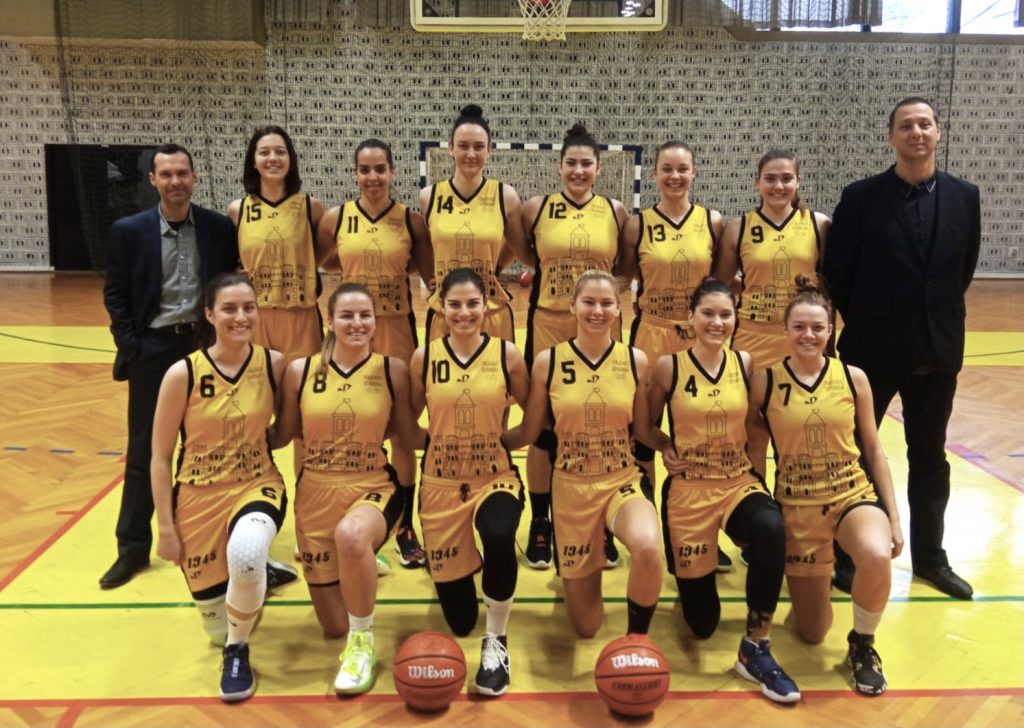 Cipcic attended New Jersey's Georgian Court University after heading Stateside and she will continue her education in the UK.
"I'm studying for a Masters in psychology at Northumbria University," she explained.
"Long term I'd like to move into sports psychology full time. That's my dream.
"Right now, I'm just loving being around a new group of players and getting to understand coach Bunten.
"It's very different to what I've experienced back home or at college in the States.
"I like the environment and the other girls are great. We share the same goals and ambitions heading into the new WBBL season."
Bunten is close to securing one final signing following a busy summer spent reshaping last season's underdog roster.
And he explained: "I'm very excited by what I've seen so far.
"I think we have at least 10 scorers and we look very strong in defence."
The WBBL Eagles start their Cup Group Stage in an action-packed single-venue weekender at Durham University on Saturday 25 September before their first home tip-off of the new season on Saturday 2 October at 7pm.
Tickets details for Durham are set to be announced shortly and fans can take their seats at opening game at the Vertu Motors Arena are available on the box office now.