These are worrying times for Newcastle Eagles as deep into their season they are still struggling to find an identity after another disappointing night at the Vertu Motors Arena on Friday night.
For the second time this season they went down to a fifth successive defeat and like the first occasion it meant the end of another chance of silverware. The first was the BBL Cup run the latter the end of their Trophy dreams at the hands of holders London Lions.
Both sides came into game on the back of defeats. Eagles losing last time out in Manchester and London as recently as Wednesday in the FIBA Europe Cup in Denmark. If Newcastle had been expecting Lions to be tired from that midweek effort they were very much mistaken.
Brandon Peel with a neat jump-shot got the Eagles underway with a deuce to give them the lead but that was as good as it got all night for Head Coach Ian MacLeod's beleaguered men as Lions hit back with a vengeance.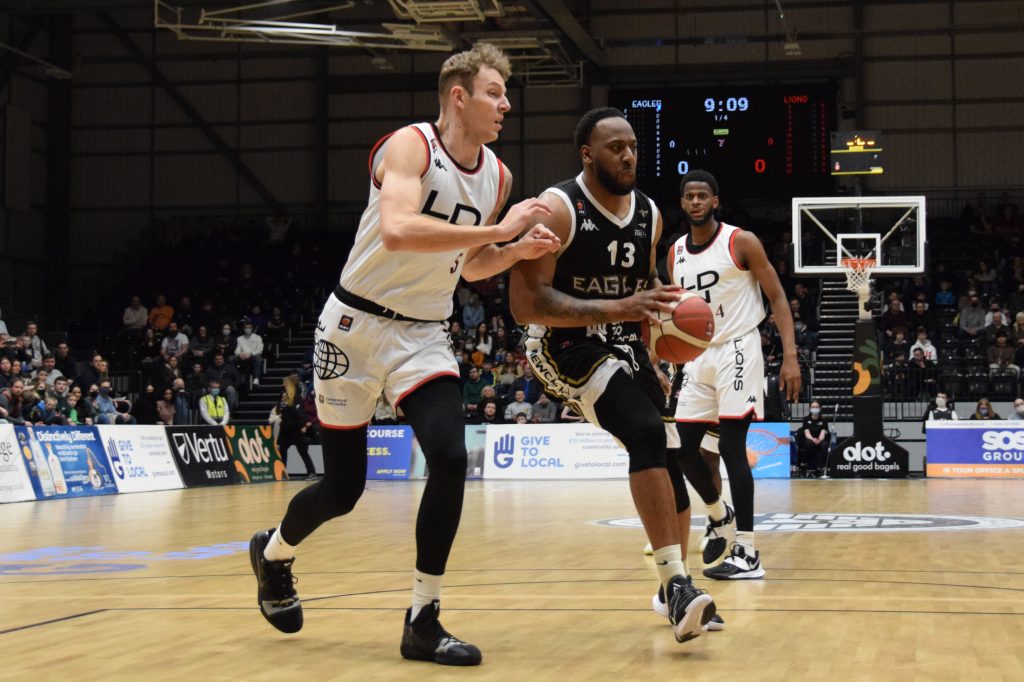 By the end of the first quarter, it was 36 – 11 to the visitors and when they scored the first three points of the second period as well there was no coming back for Newcastle who battled gamely for the rest of the game but in reality where never able to threaten the dominant visitors.
For Newcastle, the veterans Rahmon Fletcher with 19 points and 8 assists and Darius Defoe with 17 points and 10 rebounds were their standout players but as Defoe commented after the game it still wasn't enough.
"It was obviously a disappointing night. Of course, we want to win but we put ourselves in a big hole to climb out of after that first quarter and it's difficult to understand why that happened as we had prepared well all week."
"It's hard to work out what went wrong in that first quarter. We have to come back together in practise next week and take a look at the game together and try to work things out and then start preparing for next weekend."
Despite that first quarter Eagles didn't crumble initially and led by Defoe in particular they managed to close the gap to eight points in the second period before London took the final seven points to re-establish a double-digit lead they never relinquished in the second half.
"I did my best to help rally the side but it's not about me or other individuals. What we have to do is lift ourselves as a team and try to stick together and support each other. Every week's a big week when you play for The Eagles and we're always trying to keep building and get ready for the next game."
"We lost and everyone feels very disappointed in the locker room and everyone's down. But we've got to get our heads down, move on and get ready for next weekend. We've got Manchester at home on Friday and then we have to go to London on Sunday."
"It's going to be another tough weekend that's for sure but we have to keep building, keep building and keep believing that we can turn things around."
Right now, it would be true to say that Newcastle are not thinking about where they might finish in the league or looking at the Play-Offs. What they are searching for is a consistency of play that can get their levels of performance to the point where they can start winning games again.