Newcastle Eagles is pleased to confirm that it has once again partnered with Dame Allan's Schools to raise awareness of basketball and increase participation in the sport.
Last week, a group of sixth form students took part in a a very special training session and masterclass at the Vertu Motors Arena led by Eagles BBL head coach Marc Steutel and player Kyle Johnson.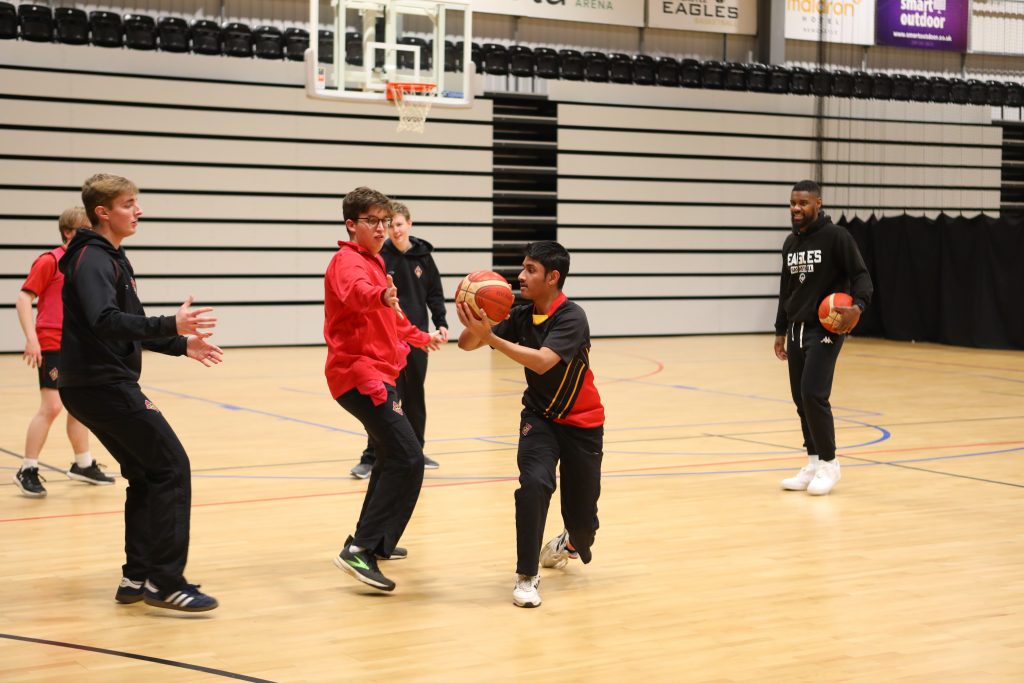 The sixth formers took part in drills and shot some hoops as a team, learning transferable skills including teamwork, dedication and commitment.
Basketball is already a popular sport amongst Dame Allan's pupils, with some even being part of the Eagles Academy.
Dame Allan's have recently increased their co-curricular provision to include basketball.
Vice Principal and former semi-professional basketball player, Alan Hopper, leads the schools' highly successful basketball teams across the senior school, with sessions taking place at lunchtimes and after school.
"Basketball is a great sport for young people to get involved with as it builds their team-working skills, resilience and confidence", said Vice Principal Hopper.
"It's great for them to be given the opportunity to spend time and train with a professional team to inspire them to be the best players they can be."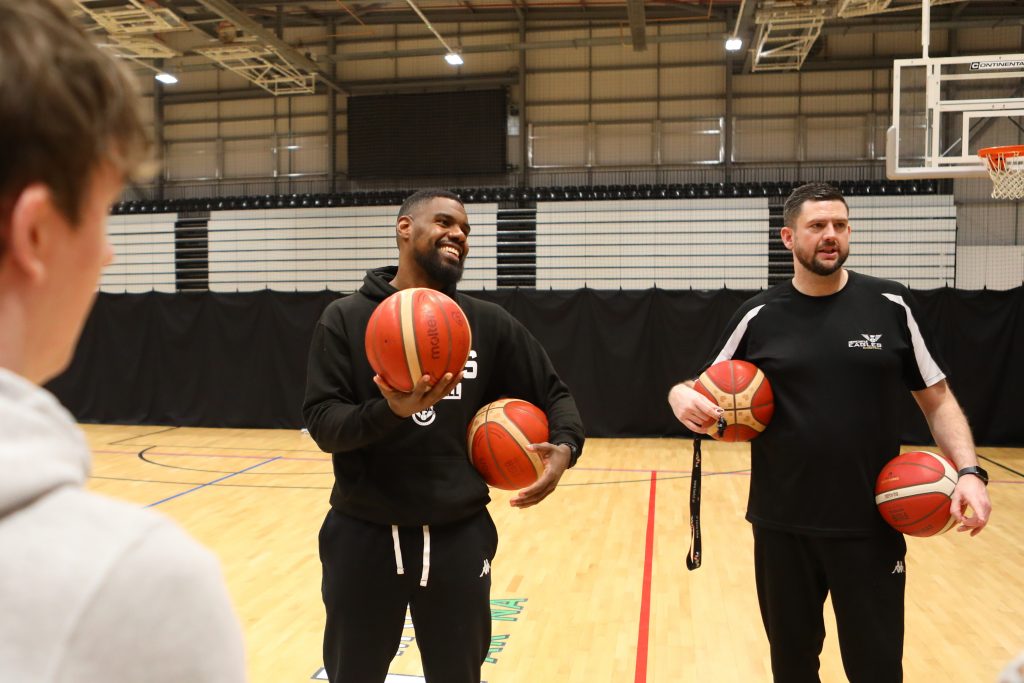 The partnership between the Eagles and Dame Allan's Schools will offer pupils the chance to experience training and playing in a professional arena, learning from top-flight BBL professional players and give the young people an opportunity to see the Eagles play first-hand.
"We want to thank Alan [Hopper] and all at Dame Allan's for their continued support of the club and we look forward to engaging with more of their fantastic students", said Steutel.
"Being able to give opportunities like this to young people will help us grow the sport and it is made possible through partnerships like this.
"Kyle, the rest of the team and I look forward to welcoming students and staff back to the Vertu Motors Arena and to more BBL games soon."
Find out more about partnership opportunities with the Eagles by emailing [email protected].