A group of Year 7 boys from Dame Allan's Schools were put through their paces with a special training session delivered by Newcastle Eagles head coach Marc Steutel.
The Eagles BBL and Great Britain national team play-caller gave the young ballers a masterclass to develop their skills and introduce them to sporting options outside the remit of the already broad PE and games offerings at the Schools.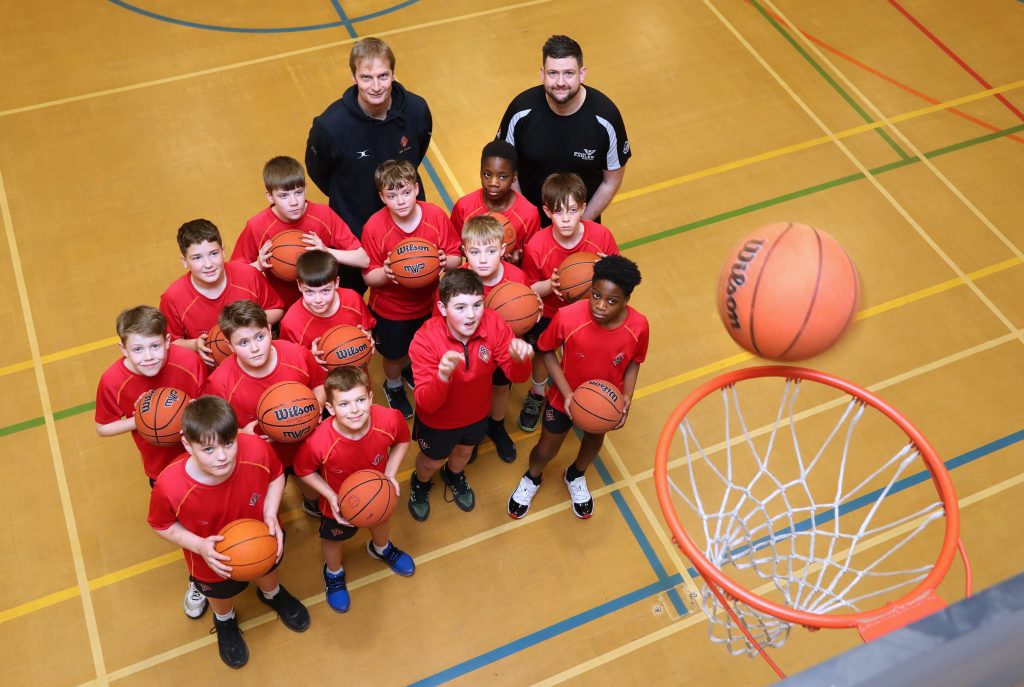 Players covered ball handling, included working on their hand-eye coordination and balance, dribbling and shooting.
Vice Principal and former semi-professional basketball player, Alan Hopper, leads the Schools' highly successful basketball teams across the senior school, with sessions taking place at lunchtimes and after school.
"We're very lucky to have such a good partnership with Newcastle Eagles. Having GB and Eagles head coach Marc come into school to train our pupils is such a valuable experience for our boys", said Alan Hopper, Dame Allan's Schools Vice Principal.
"It's an excellent opportunity to bolster our strong basketball provision and inspire our players to be the best they can be while increasing their confidence and resilience."