Dan Clark is convinced Great Britain can continue to upset the odds and reinforce the nation's reputation as World Cup wildcards.
The veteran centre suits up against Greece in tonight's pressure-cooker qualifier insisting Nate Reinking's men are in it to win it.
And Clark is confident GB can bring another big victory back to Newcastle in time for Sunday's sell-out Group B showdown with star-studded Turkey at the Vertu Motors Arena.
"You could smell the history and the emotion as soon as we set foot inside the Greek venue," said Clark following practice at the EAK Neapolis Indoor Arena.
"The atmosphere inside the place come tip-off will be something else with more than 4,000 fans desperate to see their team play at home for the first time in a long time.
"It's going to be an amazing experience and it's one of those games you really look forward to as a professional.
"There's no better feeling to play in front of a hostile homecourt court — as the Turkish players will find out when they step out at the Vertu Motors Arena on Sunday.
"These are two huge games but we're relishing the challenge. As a group of players we're confident we can build on our recent success."
GB tip off in Larissa at 6pm (UK time) before landing on Tyneside tomorrow to begin preparations for the Turkey clash.
The visitors named three NBA players in a preliminary roster stacked with talent and experience.
And home fans will be hoping to catch a rare glimpse of Furkan Korkmaz (Philadelphia 76ers), Cedi Osman (Cleveland Cavaliers) and Alperen Sengun (Houston Rockets) on British soil.
Turkey defeated GB in the reverse fixture last year without their biggest names but Clark insists it's all to play for in front of a capacity Newcastle crowd.
"Of course we have to expect a team like Turkey to present a very different challenge in this World Cup window," added the Manchester Giants star.
"As a nation they always produce a number of high calibre players and when you add their NBA and Euroleague guys to the mix it makes things very difficult.
"But I still think we have an advantage over a team like Turkey because of the time we've spent together as a core group.
"You can't replicate that sense of belonging and when we do get back together under the GB banner it doesn't take us long to find our feet again.
"As talented as Turkey's players are, they haven't spent that same time together. There just won't be the same understanding and instinct that we have.
"What they do have is that proven top level experience.
"Any guy that's made it to the NBA is a huge talent and we know who we have to look out for.
"Given the strength of their full squad, Turkey have the potential to hurt us in more ways than they did last year.
"But they'll be up against a committed group of players and a Newcastle crowd that can make life very difficult for the opposition."
GB's third home game on the bounce at the Vertu Motors Arena can't come soon enough for Clark following landmark wins against Germany and Greece at the home of the Newcastle Eagles.
And he added: "Ask any of the guys who've been in the squad since 2020 and we're all loving the time we spend together in the North East.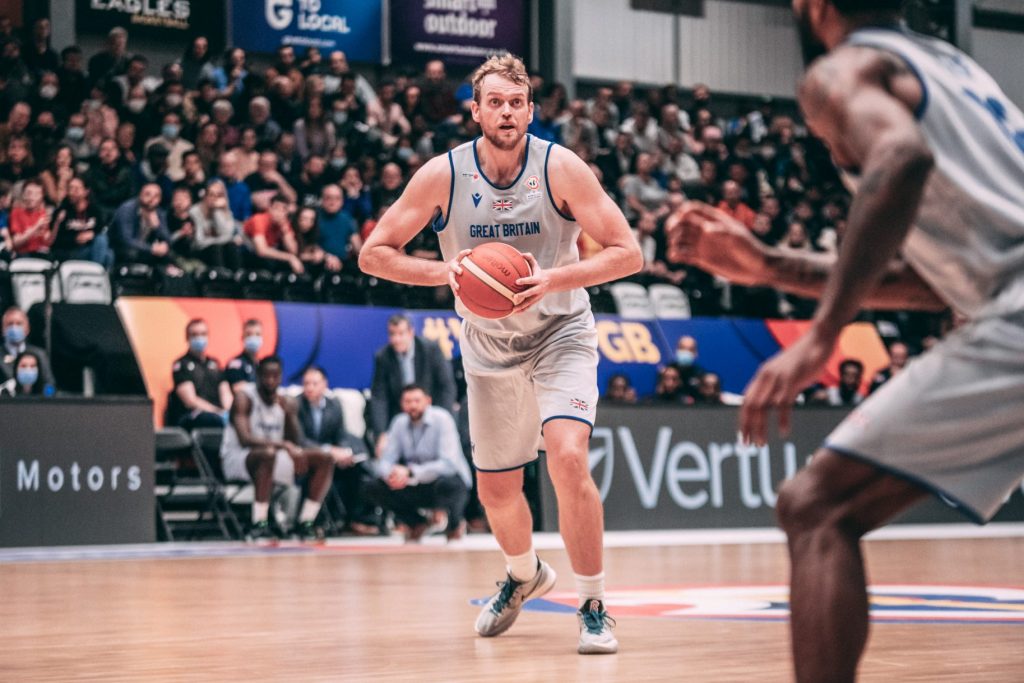 "Whether it's the players, the coaches or the support staff — everybody looks forward to these games in Newcastle.
"If we're here for a week or just a few days we always make the most of what many people would argue is the best basketball facility in Britain.
"We believe that we can achieve just about anything with a Newcastle crowd behind us and we're confident we can pull off another big win on Sunday."