The club remain bang on course to play BBL basketball at the brand new Eagles Community Arena before Christmas.
And following the release of this season's fixtures, owner Paul Blake admitted the finishing line is in sight following a decade of meticulous planning and tough negotiations.
The 2018-19 campaign will see the organisation play in its own purpose-built venue for the first time.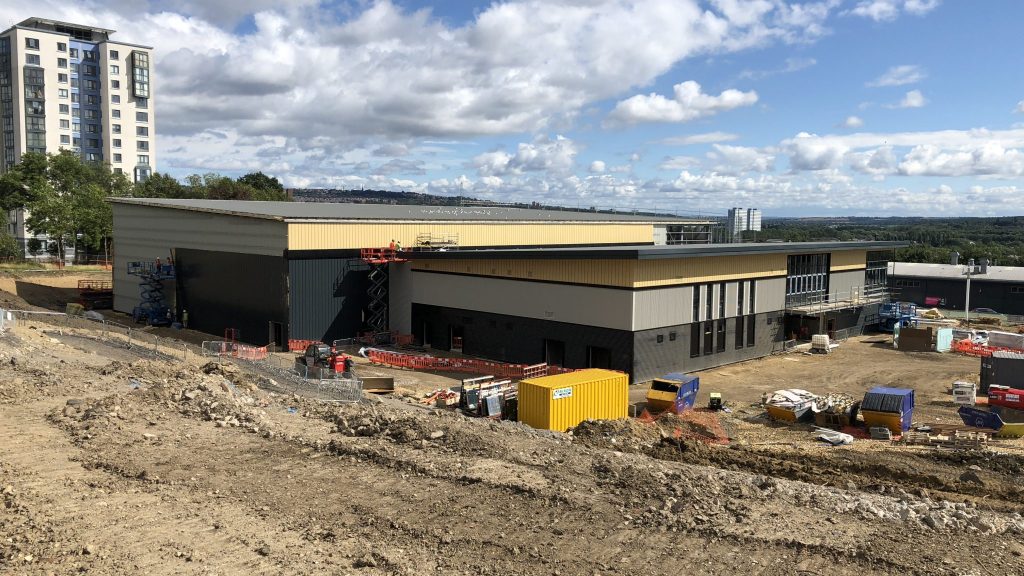 And Blake said: "It all feels a bit surreal.
"We have been planning this since before we moved to our current home at Sport Central in 2010.
"Now we are talking about weeks and months rather than years before that dream becomes reality.
"And seeing the fixtures in black and white brings home how close we are to calling the Eagles Community Arena our home.
"It's flying up"
"There is a GB international break in the last week of November. but I think it's realistic to suggest we could play our first game in the new venue in December."
So the season will tip-off at Northumbria University's Sport Central with a home clash against Cheshire Phoenix on Friday 21 September.
NEXT BBL HOME GAME
The club hosts three of their first four BBL Championship clashes with expansion franchise London City Royals and Surrey Scorchers visiting Tyneside in October.
And reigning champions Leicester Riders – seeking to represent the BBL in Europe this season – head to Newcastle on Friday 2 November.
Our Eagles face back-to-back clashes in the capital in the final weekend of November before the first of this season's international breaks.
And there is a chance that Bristol Flyers – who dumped the Eagles out of last season's playoffs – could step out one the new court floor on Friday 7 December, but if not then it is expected to be a first visit from the Manchester Giants on Friday 21 September.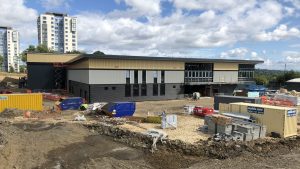 "Looking at the venue right now it's flying up," added Blake. "Everyone involved with the Eagles Community Foundation (ECF) is delighted with the progress.
"It will be the fit-for-purpose basketball venue that basketball has been crying out for in the North East.
"It has everything that we feel we'll need to develop the sport at every level given what we've seen during the last 20 years."
Construction of the Eagles Community Arena continues at pace with the roof finished, concrete floor laid and all four exterior walls almost complete.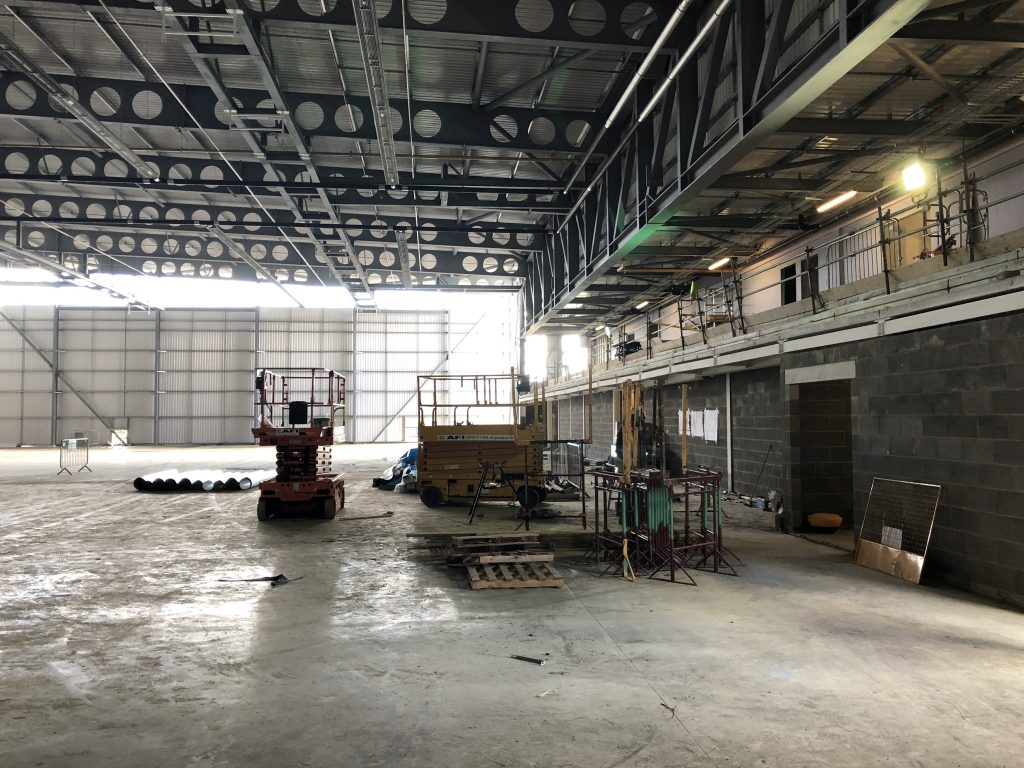 The foundations are in place for a permanent club shop and café on the ground floor with a first floor gym, community space and hospitality room taking shape as you can see in some recent photos taken on-site.
But basketball will inevitably take centre stage with all ages and abilities catered for – ranging from the ECF's central venue league to elite level BBL action.
Fans looking to guarantee their place at the venue's opening top-flight clash can purchase season tickets now and their support can be set in stone by supporting the development through the foundation in purchasing a place on the Walk or Wall of Fame.