It has been a few weeks since we brought you an update from our Eagles Community Arena building site, so we are excited to show you how quickly our constructors Esh Group have got our new 'nest' flying-up.
If you have passed the venue on Scotswood Road you will have seen a huge amount of progress recently as the exterior cladding nears completion, bringing the black, white, greys and gold of the club into the Newcastle landscape.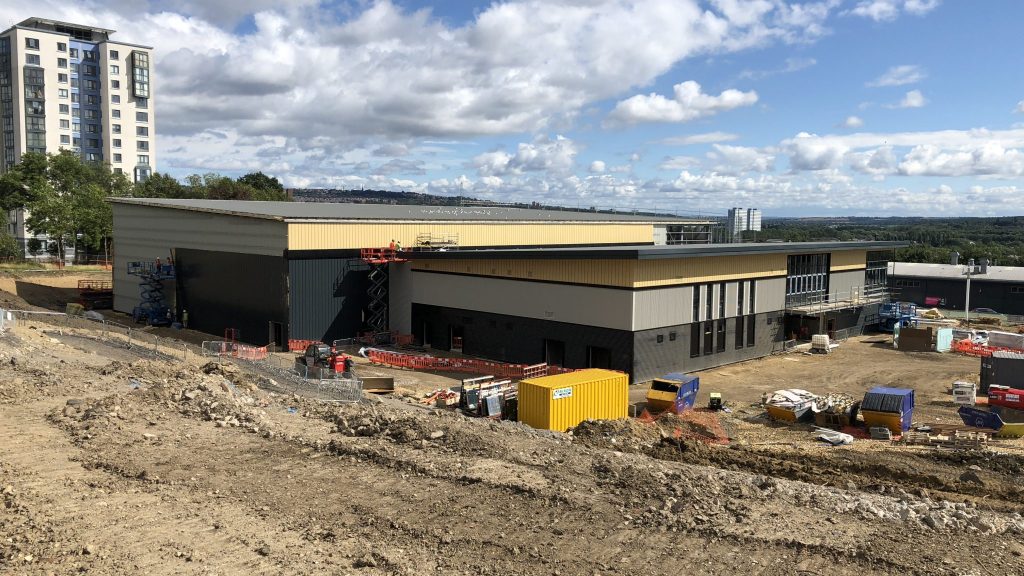 You can't help but be excited about the future for both the club and the Eagles Community Foundation as you make your way off the 'arena plaza', home to our Walk of Fame, through what will soon be the main entrance and into the ground floor foyer.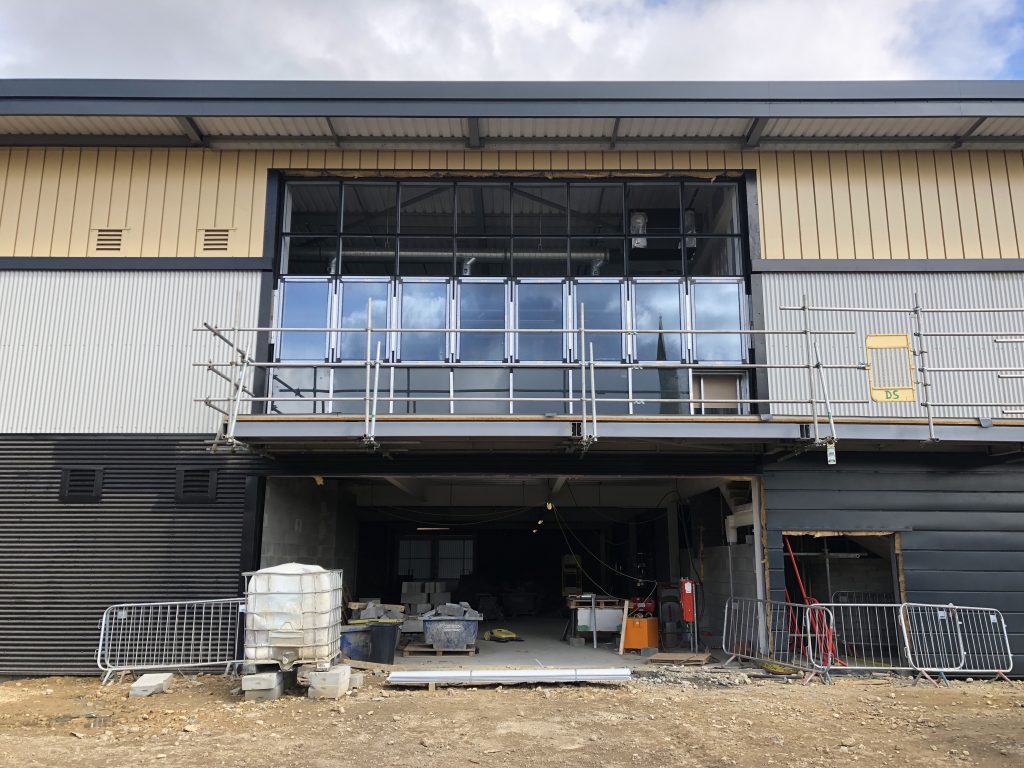 As you can (just about) see from a look into the foyer, the internal walls are all now in place and work is underway to prepare all the newly created spaces for the next phase of the project, as the electrics and plumbing enter their early stages of installation. Aside from the temporary lighting in use by the hard-working teams on-site it is still very dark at this level until you get court-side.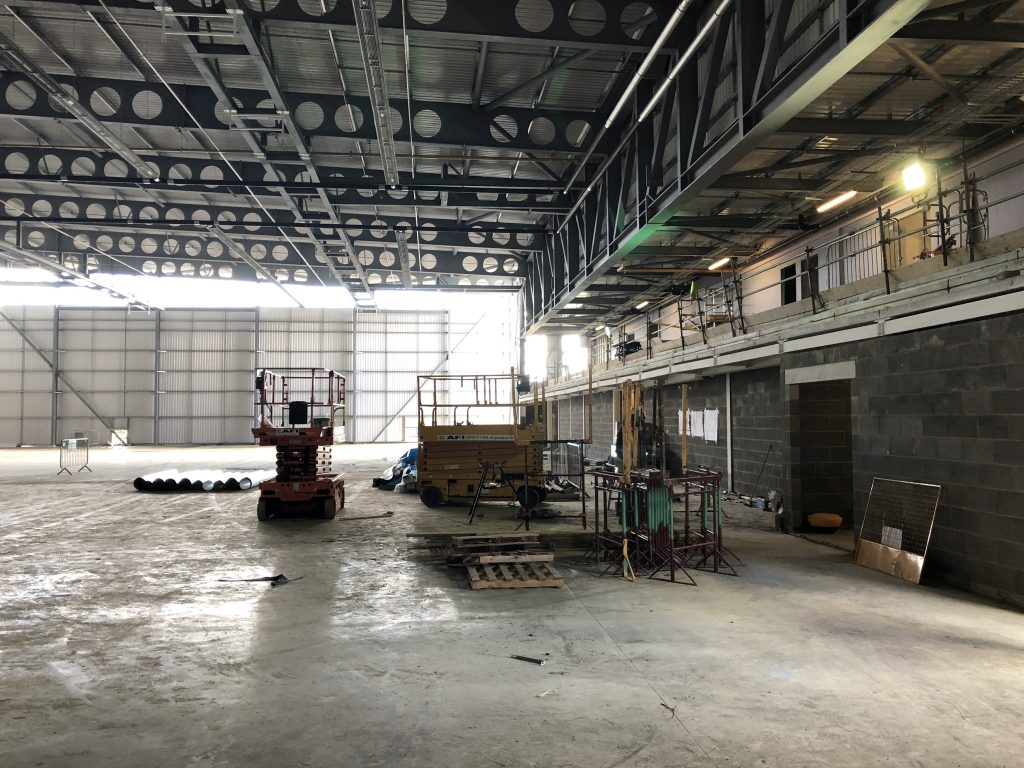 With natural light breaking through some of the gaps in the yet-to-be-completed cladding and the freshly installed glass windows on the front of the building, some of the first floor rooms can be seen in all their work-in-progress glory.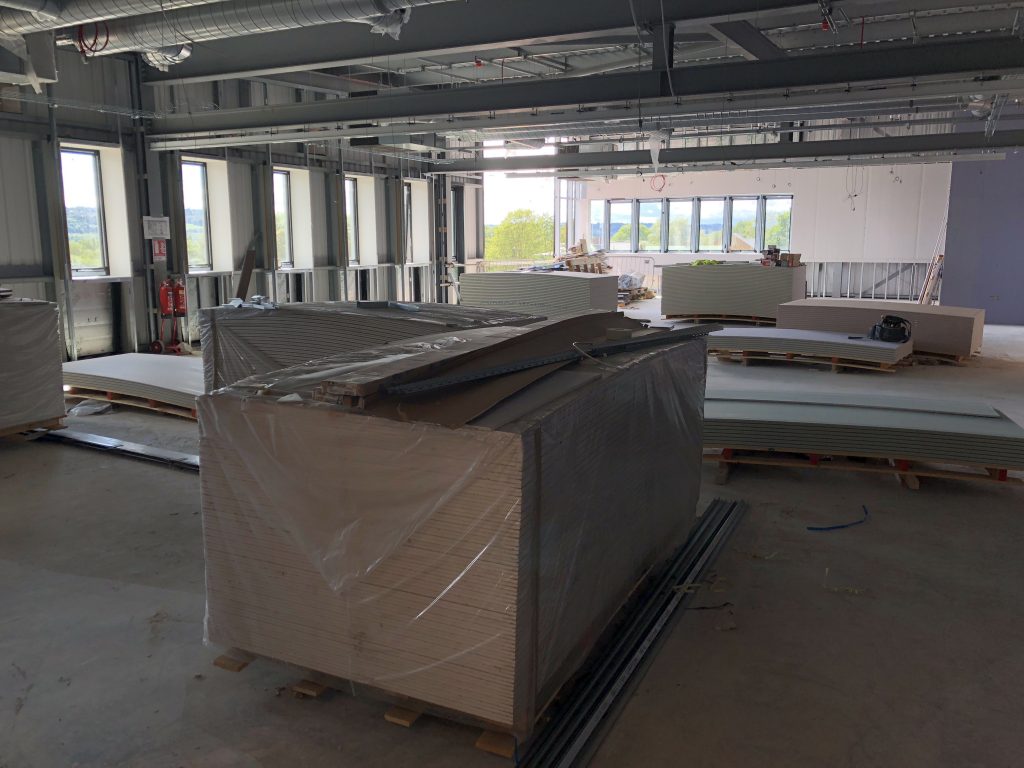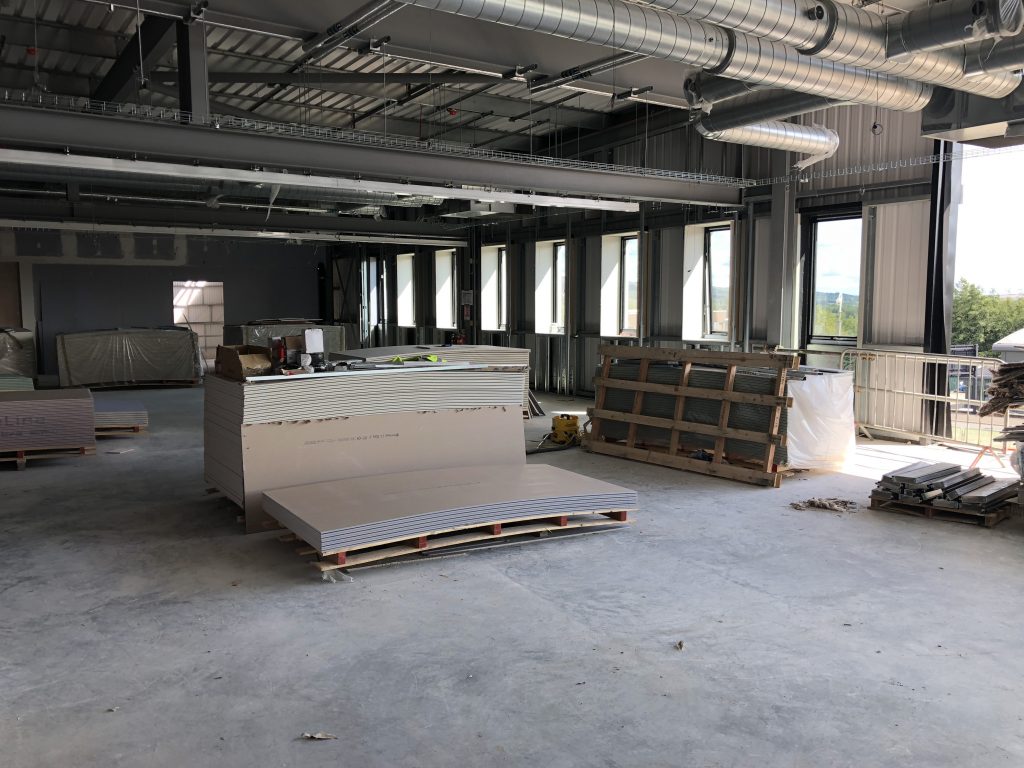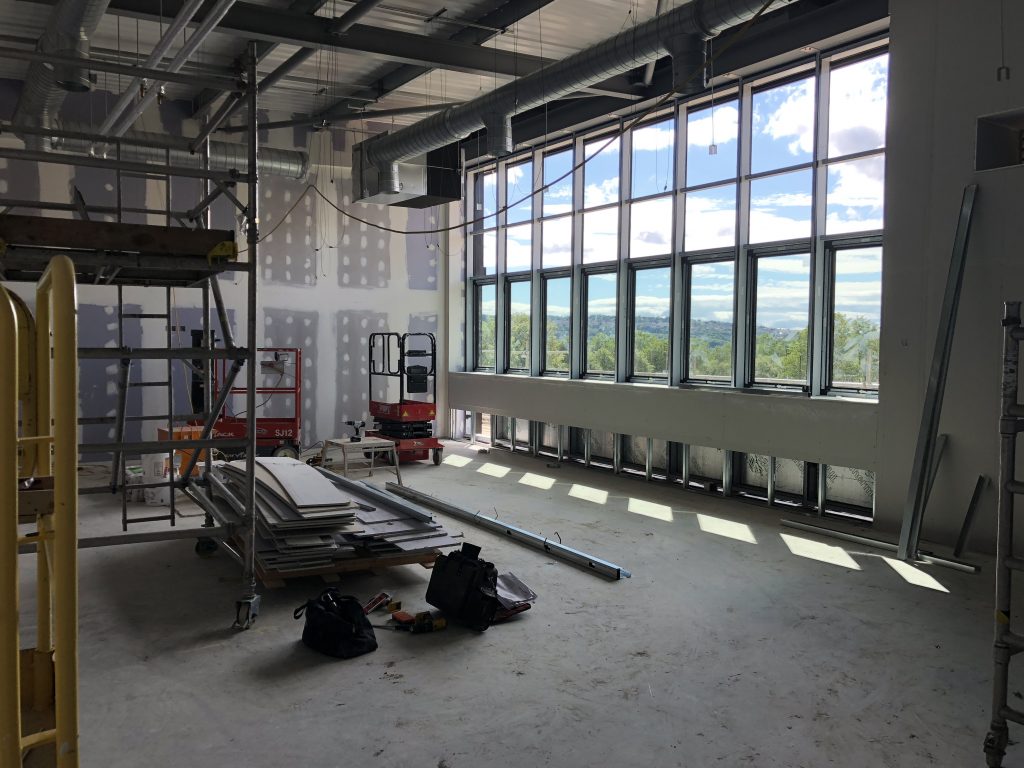 Four players have been announced already for the 2018-19 season and excitement is growing about who else will be in the first Eagles team to step-out onto our new home court. While the concrete floor is laid it will be some time before the hardwood goes down with work high-above set to continue for a number of weeks yet.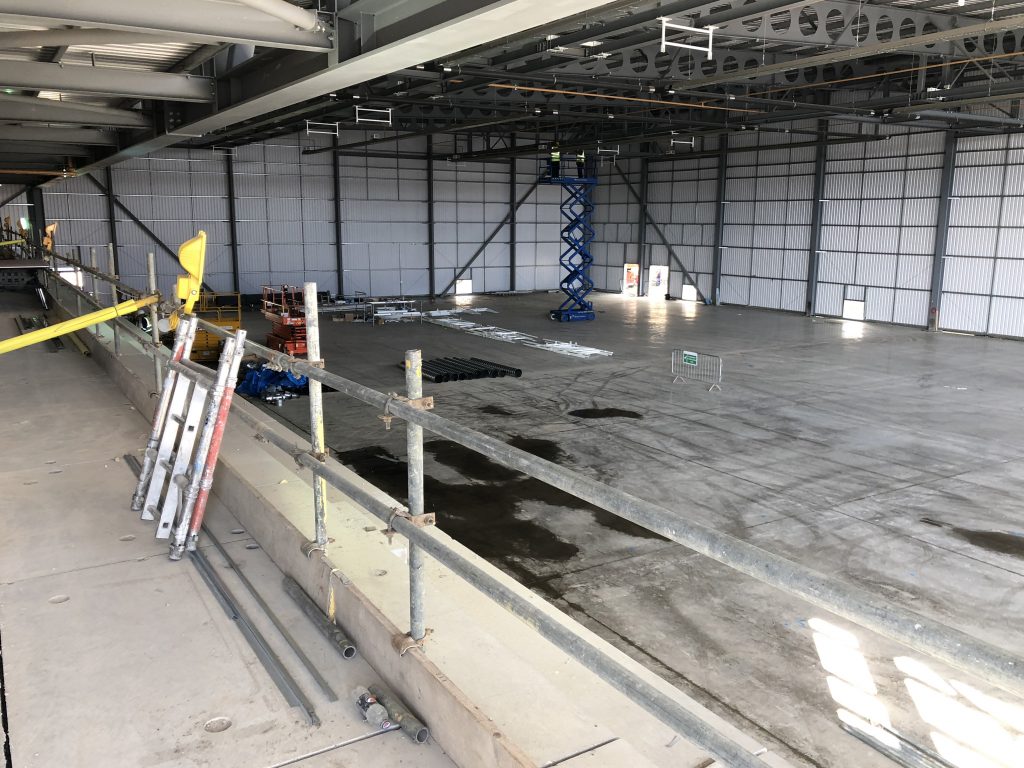 Check out the the arena section of our website to find out more about our new home and follow the project's development so far.