Newcastle Eagles chief and former BBL chairman Paul Blake has welcomed this week's summit meeting focusing on funding basketball's future.
And one of the founders of the All Party Parliamentary Group (APPG) on basketball is optimistic that the key messages around the sport's inclusivity, social impact and community focus are finally getting through.
Minister for Sport Tracey Crouch will chair the emergency meeting following last month's Westminster debate on British basketball.
And Blake insisted that the sport must be considered as a unique entity rather than viewed in the context of UK Sport's strict funding guidelines in relation to Olympic medal potential.
"I watched the parliamentary debate with interest and I was delighted to see Sharon Hodgson still flying the flag for basketball a decade after we helped to set up the APPG," said Newcastle's owner and managing director.
"As the MP for Washington and Sunderland West she is well aware of the impact basketball can have at a grassroots level as she has witnessed the work of the Eagles Community Foundation at first hand.
"Sharon also recognises the need for the sport to be funded at the highest level in order to inspire the next generation.
"And at long last it looks as if the message is finally getting through.
"For the Minister for Sport to call an emergency summit meeting represents significant progress.
"Basketball is back on the radar and I am hopeful that this week's meeting will help to secure the sport's future."
Blake accepts that UK Sport will not be funding basketball any time soon as it focuses on supporting those sports able to demonstrate a proven pathway towards medals in Olympic sports.
But he is hopeful that alternative funding streams will emerge once the powers that be understand basketball is a special case.
"We are not like cricket, rugby, netball or so many other traditional British sports," he added. "We are trying to make an impact in a globally developed team sport with more than 200 competing nations.
"And I'd say that both our men's and women's senior teams are punching well above their weight.
"They're operating in the same incredibly challenging climate as football in terms of global participation. Only volleyball could argue a similar case in this country.
"And that's why there must be some kind of flexibility in terms of funding. Meeting UK Sport's strict criteria will always be difficult for basketball but that's not to say we can't make an impact on the international stage."
Despite being one of the biggest participation sports in the UK for young people, basketball does not receive any UK Sport funding.
Sport England, the organisation tasked with funding grassroots sport, will give basketball £4.73m over four years from 2017 to 2021.
It also supports the sport's elite-level teams – it spent £1m last year – 'because it recognises the importance of having a national team and the inspirational impact that can have on grassroots players'.
Tracey Crouch MP said: "We need to remember that the people we fund are the most likely to win medals and that's something that UK Sport has done incredibly successfully.
"But basketball is an incredibly important sport and it does a great deal of social good, it inspires people in very urban communities to participate in sport and it's important that they do see a pathway into being able to represent the country.
"And with that in mind I am hosting an emergency summit to try to bring all the parties together so that we can have some sort of solution to the issue around funding."
Blake remains confident that the Commonwealth Games on Australia's Gold Coast will give English basketball a timely boost.
And the brand new Eagles Community Arena is set to give the sport a foundation for future success in the North East when it opens its doors later this year.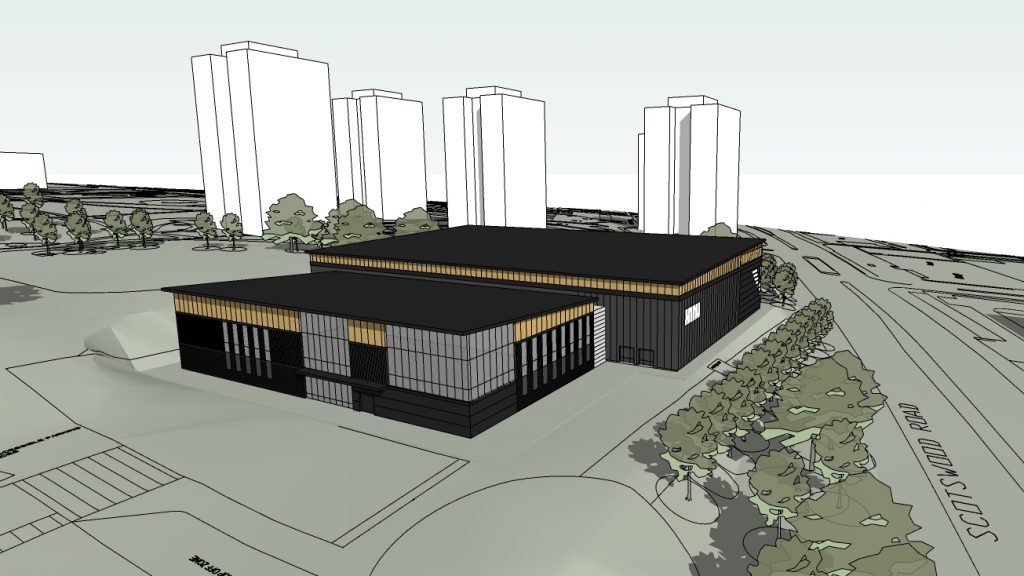 "There are so many good things going on around basketball right now," added Blake. "I just hope this week's meeting gives everyone involved in the sport the encouragement they need to keep working for a better future."
Newcastle, meanwhile, are working on an early April date as they seek to rearrange last week's postponed BBL clash against the Worcester Wolves.
"I'd like to thank all of our fans for their understanding during the height of the bad weather last week," added Blake. "It's the first game I can ever remember us having to postpone. We've come pretty close with referees getting delayed and teams unable to get a coach up the A1 but we've always been able to stage the match – even if it's started late."