When Newcastle Eagles managing director Paul Blake appointed Fab Flournoy to the player-coach role many thought it was a huge risk. A risk that turned out to be well worth taking as he went on to become the most successful coach in British basketball history.
When Flournoy moved on to the NBA and the Toronto Raptors, Blake had another big decision to make and once again rolled the dice in favour of promoting from within and giving one of Newcastle's own an opportunity in Fab's former assistant coach Ian MacLeod.
"After several seasons supporting Fab, Ian stepped into some very big shoes, inheriting a team that was literally making its way to Newcastle on the day he agreed to take on the interim role", said Blake.
"It's safe to say it was a roller coaster ride from that point, with player changes, passport issues and constant injury problems, which meant the full squad was only available in two games.
"Despite that Ian navigated the team to a winning record and our 25th trophy before lockdown."
It was another risky decision but again one that Blake was brave enough to take and once again reaped the rewards for the BBL's most successful franchise.
MacLeod not only navigated his side to the Cup quarter-finals and a winning record in the BBL but also landed silverware, the BBL Trophy, in his first season in charge. A feat that not even the superbly successful Flournoy managed in his first year.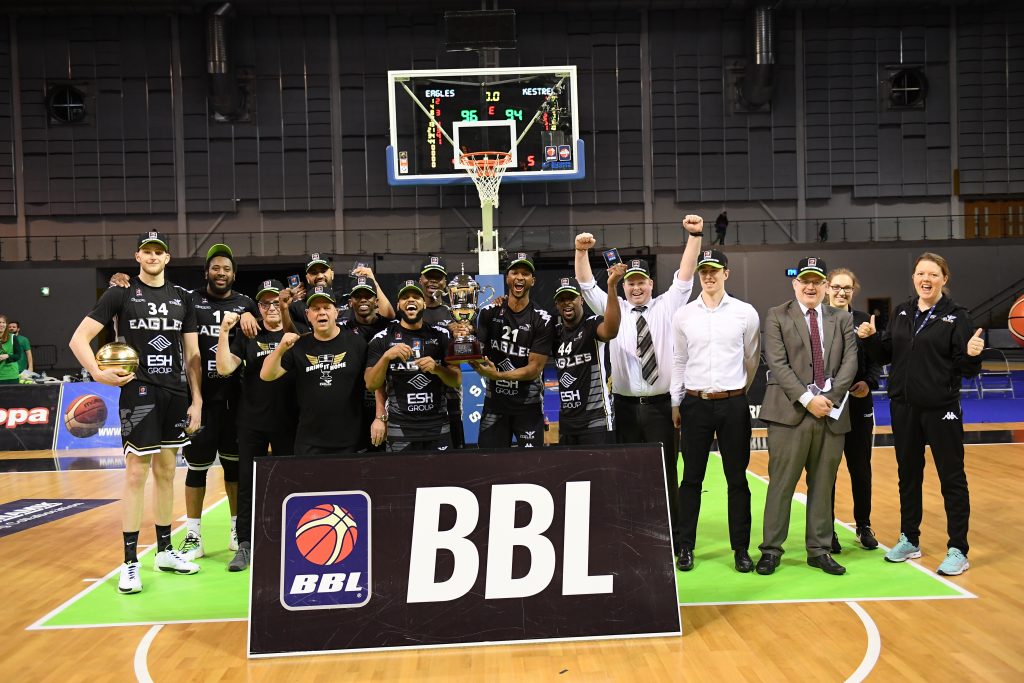 All of this made Blake's decision all the easier for the forthcoming season and he was delighted to deliver the first announcement for 2020-21, confirming that MacLeod has earned the right to drop the 'interim' tag and will become the Eagles full-time head coach.
"I'm pleased to announce that Ian will now come into the full-time role for the coming season and am excited with the team that is coming together", the Eagles owner added.
MacLeod himself is delighted to have his tenure extended and is already anticipating the path ahead.
"It is truly an honour to have the position confirmed. It has been a whirlwind ride so far and I am looking forward to help shape the club as we move forward, particularly in these difficult times.
"This is a big club but we can go further and higher, I hope to be able to do the role justice and give the city and fans the dedication the role deserves".
Now the head coach Ian MacLeod is confirmed and in place, the Eagles can concentrate on putting together their forthcoming season's roster with some big announcements and news to follow soon.