Newcastle Eagles have moved quickly to plug the gap created after releasing John Mitchell last week and it's a considerable presence that fills the vacancy on the roster.
A face and name well known to the BBL, Chancelor James 'CJ' Gettys will give Head Coach Ian MacLeod further options in the front court.
CJ was at Cheshire last season, joining in December, and averaged 14.6 points, 9.2 rebounds and 3.2 assists per game for the remainder of their 2018-19 campaign. That was after Gettys averaged 18 points, 9.6 rebounds and 2.3 assists per game in the previous year for the Phoenix.
Hailing from Findlay, Ohio, the 7'0" Centre started his college career at the University of North Carolina Wilmington before ending his senior year at Rutgers University before making Cheshire his first professional call.
This season he tried out for Indiana Pacers NBA G-League side Fort Wayne Mad Ants, but unfortunately after making it through training camp he was left out of the final roster. Fort Wayne's loss was therefore Newcastle's gain.
"This is a great opportunity to play for a prestigious organisation in the BBL", Gettys said on signing for the Eagles.
"Having played in the BBL the previous two seasons, I know what the league has to offer and as I have learned the BBL is a much better league than people say.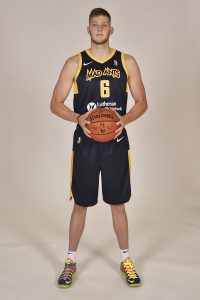 "Going through training camp in the G-League gave me a great opportunity to showcase my abilities, it just unfortunately didn't work out. But it has left me in in far better shape than I was in for the previous two seasons in the BBL.
"I'm 100% looking to hitting the ground running with my new teammates and fans. Let's get the Eagles some silverware and have fun doing it!"
Coach MacLeod has no doubts that Gettys is the player he feels will help his side.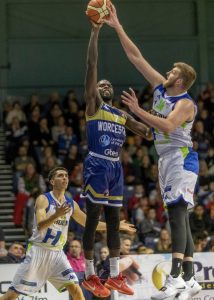 "I looked at CJ in the summer, but at the time he was not available. He is someone with a good track record in the BBL, which I hope will help him to acclimatise quickly.
"I felt it important to move quickly to add size to our roster, but just as important was to find the right player and person. I believe CJ fits the bill."
Gettys will arrive shortly to join his new colleagues and fans will get their first chance to see him in action at the Eagles Community Arena next month.
The Eagles' next home game is on Friday 20 December when the Manchester Giants return to Newcastle in a BBL Championship fixture.