The Big One has the potential to broaden the reach of women's basketball far beyond the North East.
That's the verdict of Newcastle head coach Noelia Cacheiro as Eagles bosses bid to break the record for a WBBL Championship game.
March 25 sees the women in black host cross-border rivals Caledonia Pride at the Vertu Motors Arena.
And event organisers are targeting a huge 1,500-strong crowd for next Friday's showpiece event.
FIND OUT ABOUT THE GIRLS ONLY DRILLS AND SKILLS CLINIC AT THE BIG ONE
"The Big One can be a really positive move for women's basketball way beyond our region," said Cacheiro.
"The fact that a club like Newcastle is prepared to do this kind of thing for women's basketball is huge.
"I don't know what the record is for a WBBL Championship game but, whatever it is, let's break it!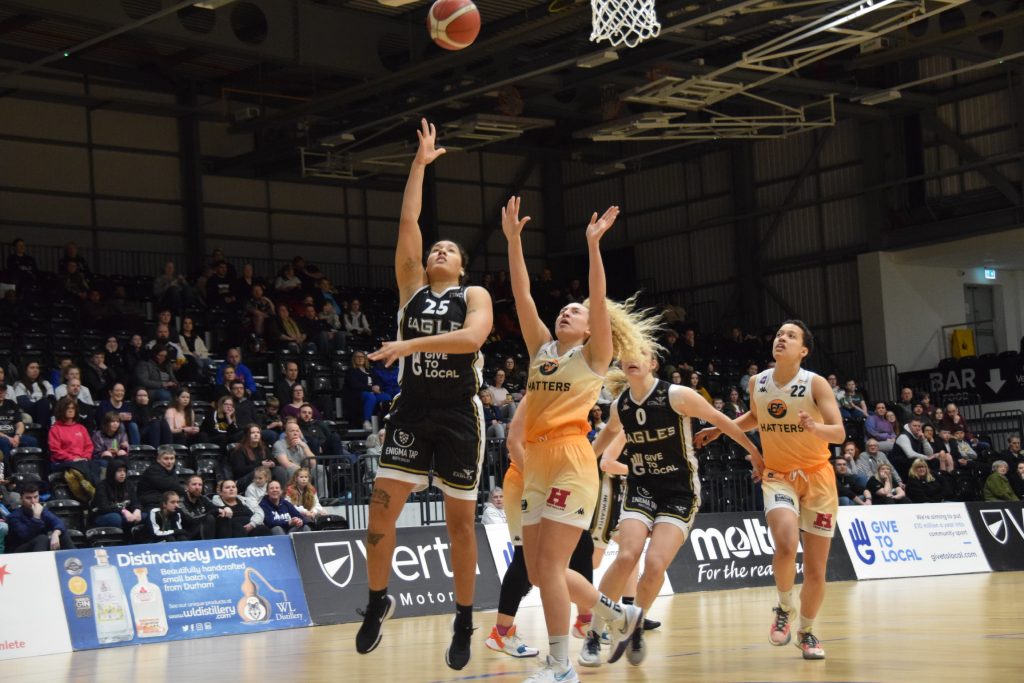 "It's really important that people see the women's game for what it is and they see it presented professionally.
"The Big One is a major event and an opportunity to teach people the difference between men's basketball and women's basketball — and they're two very different games.
"You can't look at the women's game through the same lens as the men's game but both are incredibly entertaining to watch."
Newcastle return to homecourt action against the Pride in 10 days following last weekend's energy-sapping double header on the road.
Tough trips to Gloucester City Queens and London Lions tested Cacheiro's remodelled roster to the limit.
But the Eagles will host the Pride on the back of a two-week break from competitive action and Newcastle's playcaller is confident fans are in for a treat.
"We have a unique opportunity to open up the WBBL to new fans and consolidate the support we already have," she added.
"The Big One is a chance for fans to see what the women's game and our players can do.
"Go with your kids, go with a friend or go on your own — but don't miss this.
"It's going to be a fantastic night out for so many reasons."
Cacheiro has been a keen supporter of women's hoops in the region for almost 15 years after starting her North East basketball journey under former Team Northumbria playcaller Deirdre Hayes.
And the adopted Geordie — who doubles up as coach of Newcastle University's women's first team — is keen to capitalise on The Big One's profile and potential.
"What we're trying to do at Newcastle is create a clear pathway for female basketball players in the North East and an event like this can only help," she added.
"I'm proud to be a part of the basketball community in this part of the world and we have a great opportunity to showcase that community later this month."
Tickets for The Big One are on sale from the box office now.