| Date | Time | League | Season |
| --- | --- | --- | --- |
| April 7, 2023 | 7:30 pm | Men's Championship | 2022-23 |
Justin Gordon insists Newcastle Eagles are taking a 'Championship mindset' into the last six games of a gruelling regular season.
And the dynamic forward is confident the club's 'win or go home' mentality can secure a coveted playoff spot come April 23.
The final day of the league slate sees Marc Steutel's men travel to Plymouth for what's shaping up to be a winner takes all tilt at a top-eight finish.
But Newcastle's unpredictable journey to the post-season starts tonight [Friday] with the toughest of clashes against fierce rivals and BBL form team Sheffield Sharks.
"We have a Championship mindset ahead of every game right now — it's a win or go home mentality," revealed Gordon, who forced himself onto the BBL All-Star 5 bench this week after a gutsy display in Surrey.
"At this point you cling to any momentum that you can create and we go into the Sheffield game with a chance to bag back-to-back wins.
"We'll use the result at Surrey in any way we can to get another win this weekend.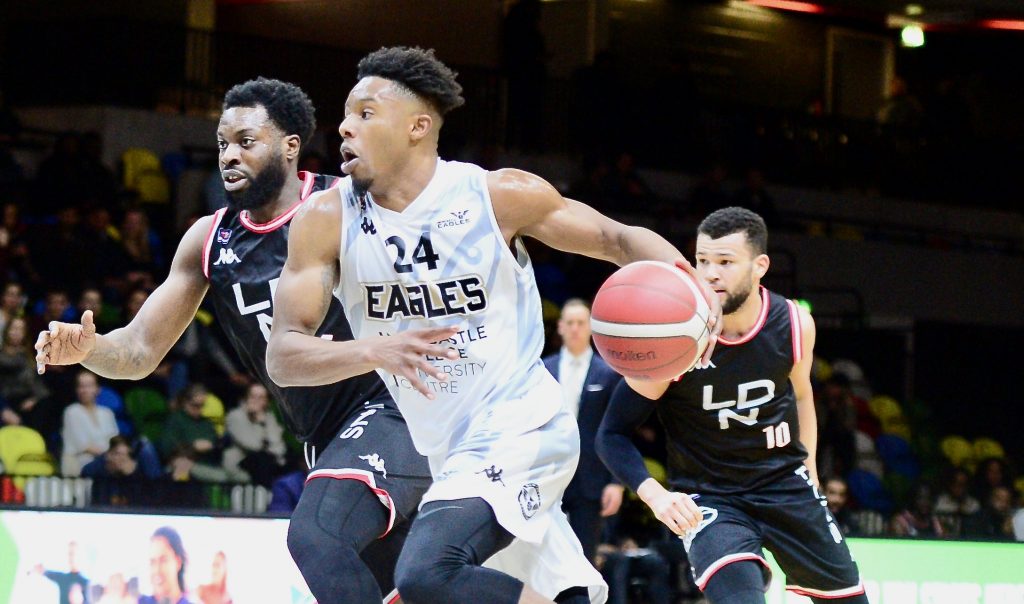 "The Sharks are a really good team. We know that. We have to get out there and take care of the ball early on, lock in the scouting report and lock in on our defensive principles.
"And we have to show a willingness to get out in transition."
Newcastle's ability to move the ball from coast to coast with pace and precision is an obvious strength.
And it's an aspect of the Eagles' game that wiley Sharks play-caller Atiba Lyons will be looking to shut down from the tip.
But the hosts could return a fit-again Javion Hamlet to their ranks with the league's leading marksman adding the X-factor to a multi-faceted offence.
And Gordon knows the men in black can make life difficult for any opponent if Steutel's men bring their A-game.
"Our main strength is getting out in transition," he agreed. "But we need to stay focused.
"We have so many talented individuals who can create for this team. Sometimes it's hard to play with so many guys who can create all of the time.
"It should be a positive but we need to find the right balance and allow each player to play to the best of his ability. If we do that then we can go out there and surprise anybody."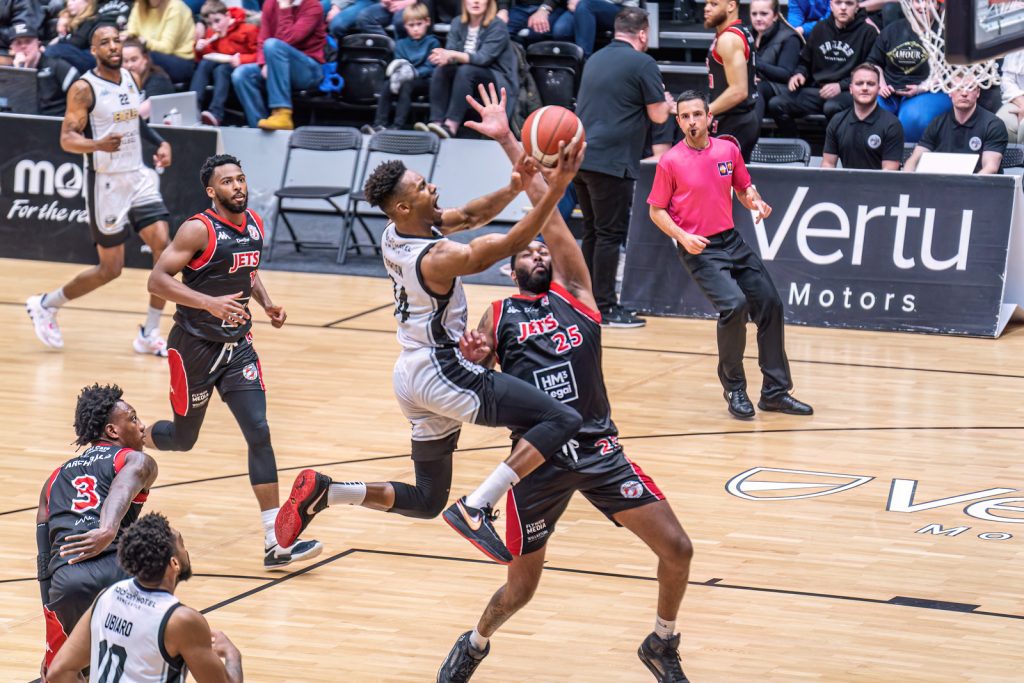 Just a few weeks ago Newcastle were well placed to put pressure on Sheffield in the race for eighth place.
But the Sharks won six games on the bounce before last weekend's narrow loss to Cheshire Phoenix.
And Lyons' fast-improving roster — featuring former Eagles favourite Rodney Glasgow Jr — is looking up rather than down in the final month of the Championship season.
Gordon accepts the threat but added: "We've experienced an uplift of our own after closing out the Surrey win and we're in confident mood.
"Every little win makes a big difference when you're in our position. At this stage of the season every victory is monumental for us.
"And what we have in our favour is our fans.
"They've been great all season in spite of the results. They give us that extra edge every week at home. 
"Their energy is always 100% regardless of the result and that means a lot to us."
If Hamlet appears odds-on to return to Newcastle's starting five tonight then there are fresh doubts over the availability of Ben Mockford.
The 55-times capped GB star, who announced his retirement from international hoops earlier this week, was set to play a key role in last weekend's doubleheader before suffering a setback in practice 48 hours before the Phoenix fixture.
Limited tickets can still be purchased for the game via the box office.