Ben Mockford insists he has no regrets after revealing the time is right to step down from senior international basketball.
The Newcastle Eagles guard has been one of the first names on Marc Steutel's Great Britain team sheet in recent years.
And the duo reprised that successful working relationship at club level last summer when Mockford joined the men in black.
But as the 55-times capped guard battles against injury in time to play a part in Newcastle's playoff push he's called time on a storied GB career.
"For me this feels like the right time," Mockford said.
"We've come to the end of a cycle for a core group of players that have been in the team for many years.
"It's time for the next generation to come through, gain some experience at this level and make their mark on the team.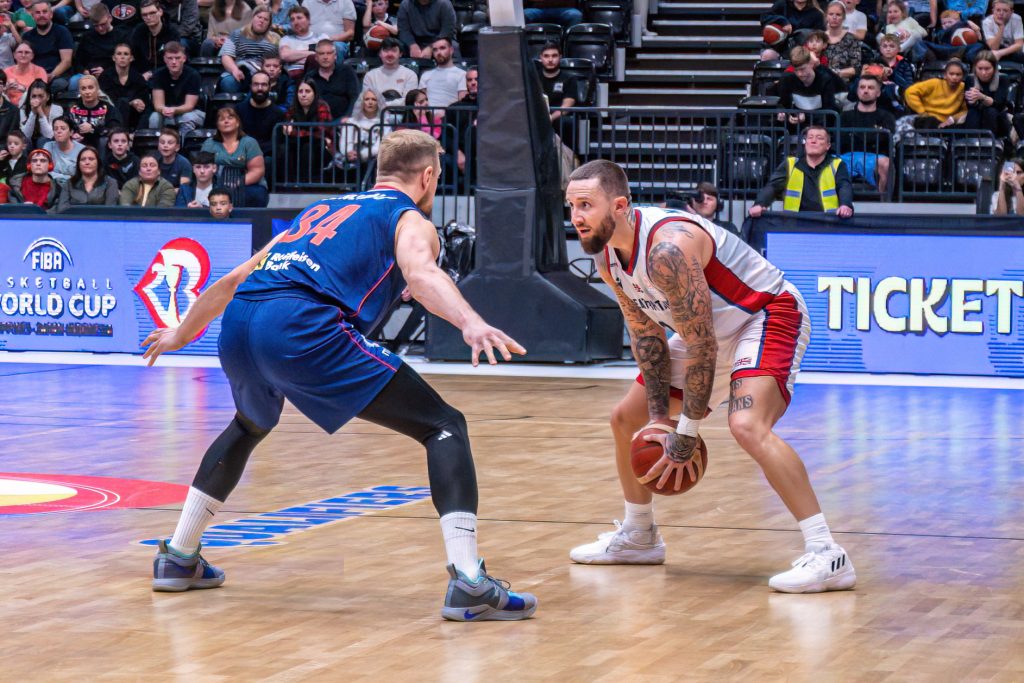 "It wasn't too difficult a decision for me. I'm obviously very passionate about GB and will miss putting on the jersey but it's definitely the right time and I'm at peace with that.
"There's a huge amount of pride and passion that I've always felt for this team.
"I'm very happy with how my national team career has developed. I've filled every possible role for GB, whether that's on the bench waving the towel or starting and making big shots.
"I'm immensely proud of what I've achieved and thankful to have been a part of it."
Mockford ranks eighth all-time in appearances for GB's seniors and was part of the most recent national team squad helmed by Steutel.
A troublesome ankle injury meant the 33-year-old was unable to suit up against either Belgium — at the Vertu Motors Arena — or Serbia in the final round of World Cup qualifiers.
But Steutel was still keen to involve one of his most trusted lieutenants off the court as he took the opportunity to blood the next generation of GB stars.
"We have an incredible group of young players coming through and it is their time now to take over the team and build their core as we did many years ago," added Mockford.
"I've enjoyed being able to share some of my experience and knowledge of what it takes to be successful at this level with them and I'm excited to see what they can achieve.
"The sky is the limit for them, I feel. We have a great group coming through but it is going to take some time for them to build consistency and chemistry with each other and develop that understanding of what it takes to win at such a high level.
"Once they get the experience and the miles under their legs at this level, we're going to see what they can really do."
Watch Ben Mockford's full retirement announcement interview on the GB Basketball YouTube channel: