For weeks now it seems that every game has been a must-win match for Newcastle Eagles and Head Coach Marc Steutel as they strive and strain to make the end of season play-offs.
Unfortunately, time after time they haven't delivered in those clutch game situations losing games on many occasions they should have won.
It means with seven games of the regular season to go they still remain three wins behind Plymouth City Patriots who currently occupy that last playoff spot in eighth place.
The Patriots though, like the Eagles, are currently in free-fall and Newcastle still have that outside chance of catching them by the final regular season game which ironically is in Plymouth.
However, Newcastle really need to win two or more games before they get to that South Coast clash to set up an opportunity. On current form and with the mentality and confidence being consistently sapped it looks a tall order for Newcastle.
Today they go to bottom of the table Surrey Scorchers. A loss to the BBL's basement club would not mathematically seal their fate but it would perhaps be a psychological blow they could not recover from.
On Friday night The Eagles faced a Cheshire side that was still reeling from a last-gasp BBL Trophy Final loss and it seemed a perfect opportunity for Newcastle to pick up a much-needed victory.
Through the first 32 minutes of the game, it was still a possibility as the two teams were tied approaching the final stretch. That's when once again in a season of false dawns Newcastle hit the self-destruct button once again.
An astonishing collapse as Cheshire got stronger and stronger, realised that the Eagles were floundering and capitalised in no uncertain terms.
A twenty points to five finish over the last six minutes of the game to the visitors sealed another disappointing night for everyone on Tyneside in the Eagles camp and left a sell-out Vertu Motors Arena in stunned silence after what had been a raucous atmosphere.
One of the few bright sparks for Newcastle on the night was Justin 'Air' Gordon who contributed 15 points, 10 rebounds and 5 assists hitting three triples in a fine all-round display. He assessed the loss and the trip to Surrey today in his post-game interview.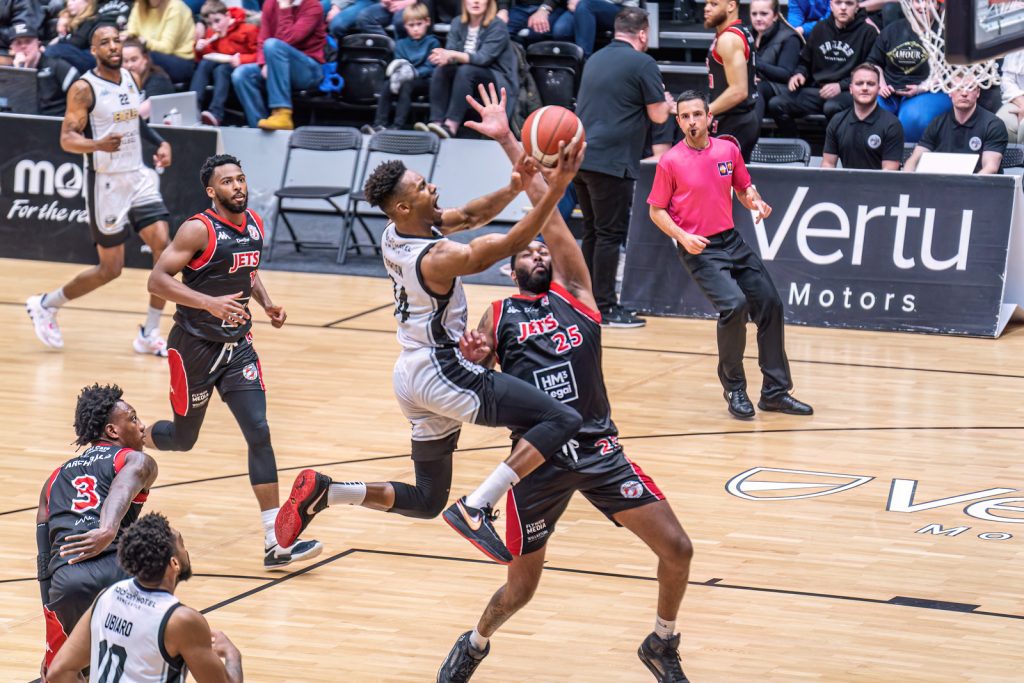 "We lost our discipline as a team. Careless turnovers, we didn't execute on offence and didn't get stops and get back on defence in transition either. Do that with any team in this league and you're going to be on a bad end of a loss."
"At the end of the day we play the game to win. Whether you win or lose you've got to do what you've got to do to get the win and if you don't you're going to lose. It's black and white at this point and we've got to get together and figure out how to turn it around."
"Every game at this point is a must-win game and Surrey is no different as it's been that way for some time now. Personal and individual performances don't matter it's about what we do as a team and we need to all come together."
"It's about wiping the slate clean, forget about Friday's loss, move on and target a win at Surrey on Sunday. That has to be out focus and we have to believe that's what we can do."
The action from Surrey Sports Park will be streamed live and for free on YouTube here.