The Seriös Group Newcastle Eagles have returned one of last season's rookies to the roster for the 2023/24 Women's British Basketball League season in Alex Campbell.
Campbell a 5' 7" guard is one of the players that is essential to the success of any team roster. Giving her all in practice and always ready to step up from the bench if required. Last season she appeared in eight games for Newcastle in her first professional campaign.
This year Head Coach Noelia Cacheiro is hoping to see Campbell continue to improve and progress as she explained when announcing the signing.
"Alex has developed in many areas of her game from last season. She has come back with great confidence, and she is ready to keep learning and working to what I hope is a season that allows us all to see more of her on court."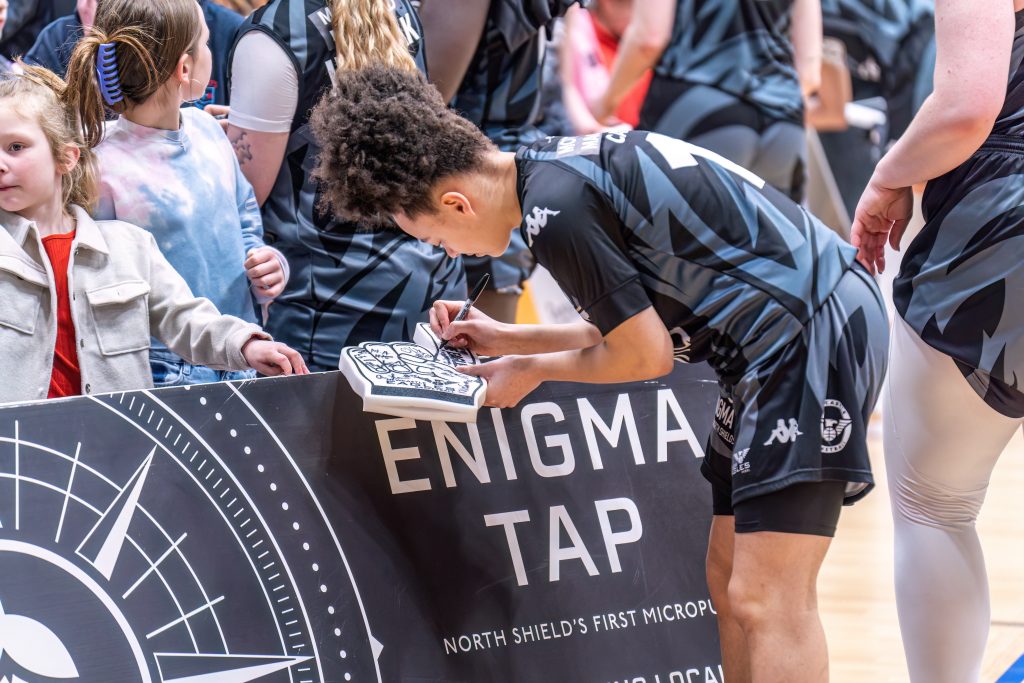 Cacheiro though is convinced Campbell is in the right place to improve adding, "Alex has a long way to go, but she is surrounded by the right group to lift her and allow her to grow as a player".
For Campbell personally it's a chance to continue to her involvement with the Newcastle squad as she confirmed her happiness on signing for a second season saying.
"I'm super excited to be returning to the Eagles squad this year. I'm looking forward to getting back on the court with some amazing familiar and new faces and have a fantastic season."
Campbell will be part of a Newcastle roster that makes its competitive bow on the road in Manchester on Sunday 22 October before six days later opening up their home programme on Saturday 28 October at 7:30pm at the Vertu Motors Arena against Caledonia Gladiators.
Tickets for this are available at newcastle-eagles.com/boxoffice where season cards are also still available with big discounts and benefits.