Last weekend the Newcastle Eagles WBBL side had a crucial derby day 72 – 67 point win over local rivals Durham Palatinates. It was as important a win as they've had this season so far and puts them in a good place to make the end-of-season play-offs.
Today is a much tougher task as they visit London to take on the all-conquering London Lions. The Lions already have the WBBL Cup and Trophy in their cabinet this season and are nailed on certainties to add the League Championship title to that.
Which of course all makes them huge favourites for those end-of-season play-offs as well but even favourites can be toppled on occasion and whilst the Eagles travel today more in hope than expectation they'll not go into the game with fear.
As prolific star forward Nette Lewis confirmed when she discussed the win over Durham as well as looked forward to her team's visit to London.
"The win over Durham was a big one for us in terms of where we want to be at the end of the season. They are not just local rivals but also play-off rivals as well so it was good to get a great win in the bank over them."
"It was a great game of committed basketball and I think we played very well as a team and showed what a determined team we are. We showed great fight throughout the game and came back well to take a vital win. We need to keep that spirit going forward."
London as Lewis, who averages an impressive double-double of 17.3 points and 10.8 rebounds a game, knows presents a whole different proposition but one that she's looking forward.
"I love to play in games like this and test myself against the best. We know how tough a test this will be. They are a great team with so many weapons. Great ball movement, inside and outside scoring and excellent defence. But we're still looking forward to it."
"We'll go there determined to show how much we've improved this season and looking to compete for forty minutes. We'll not look at the scoreboard. We'll just keep playing our basketball and enjoy it."
"Whatever happens we can use the game to help us prepare for the remaining games lft in the regular season where we have a great chance to win. This for me is what the London game is all about. Using it as practice to prepare for what is to come."
No one would be surprised if the Eagles slipped to a defeat against London but it's the manner of how they react and perform on the day that is important as Head Coach Noelia Cacheiro summed up in her preview.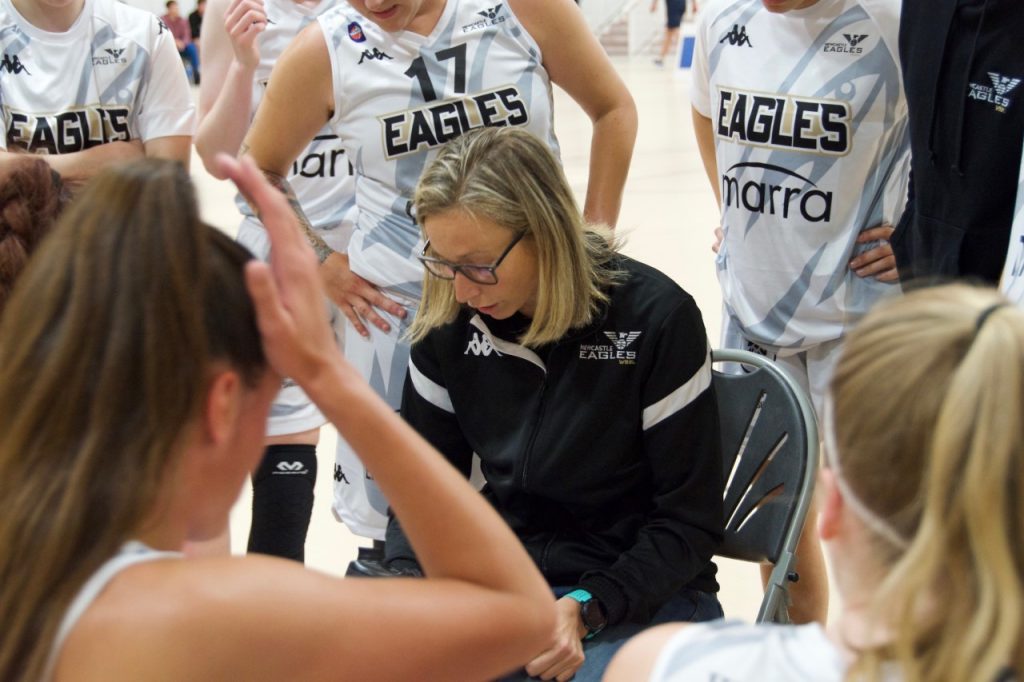 "You have to break the game down quarter by quarter. Play the first and try to get in front. Going into a game like this it's tough to think about winning such a game over the forty minutes. That's why you break it down."
"After the first five minutes and possible time-out, you take stock. You look at where you are and set your expectations and goals. You tell the team not to worry about the scoreboard."
"You tell players to take care of execution and the scoreboard will take care of itself. We haven't stopped growing yet as a team. We've added things to our game where we're at the point that we look like a different team. I'm very excited to coach this team."
"In games like this against Lions you have to go into it with a bigger understanding of what you want to get out of it and the different possibilities. If we end the first quarter level or ahead then we go from there."
"If they are dominating from the start then there's lots of areas of our game where we can practice and there's a lot of opportunities for players to get extra minutes that will help them going forward."
The game in London tips off early at 12:30pm and Newcastle will be looking for a performance that makes the long journey down and back one that is and was worth taking.