In the third and final part of this piece we celebrate two players flying stateside to Academic institutions in the United States.
Joe Sheeran is a long time Eagles Academy player who has progressed right through the Academy levels and even featured in the BBL during the 2021-22 season. Joe stepped on court for two of the Eagles BBL games that season as then Head Coach Ian MacLeod promoted him from the junior ranks.
Joe was a high performing player in each of his seasons with the Academy and progressed to become a leading scorer nationally in his senior year. As 6'6 guard, Joe is match up problem for a lot of defences and has the frame and athleticism to play at the next level.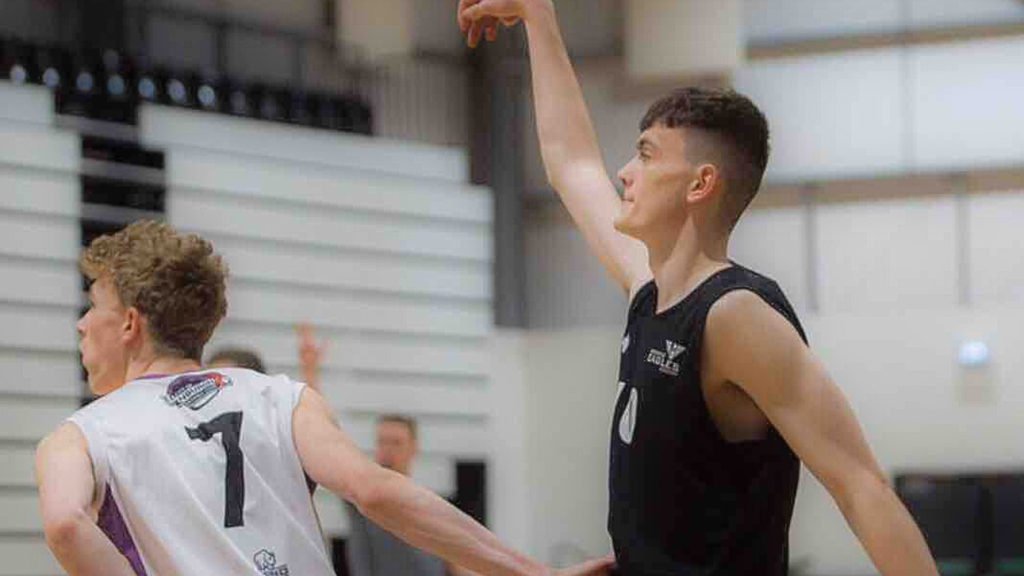 ECF Development Manager Ian MacLeod has worked with Joe throughout the years and had this to say about his journey: "Joe is full of potential and I believe he can play at a good level as a professional player. His size and athleticism, particularly for a guard, are a major weapon and I feel heading out to the states is a great move for him to give him a new challenge and a new environment. He has all the physical tools to progress far in the game, if he can continue to work on his resilience and composure he will be a highly sought after recruit after his Junior College experience."
Joe will attend Prairie State Junior College (Go Pioneers!) for the 2023-24 season while continuing his studies and competing in the NJCAA. Long-term Joe hopes to do enough to impress NCAA programmes and look to continue his progression in the USA.
Jakey Weech is our final Eagles taking flight as he also heads out to the US, he will attend prep school at Cheshire Academy (CT) where he will play for their NEPSAC Class AA team.
Jakey is another player to come right through the Eagles academy, while Jakey has been a major part of the team in his two years with the EABL at u19 level, he was also part of the Academy from a younger age where he progress hugely from a development player to full academy and on to become a key part of the setup at the top age bracket. 
Jakey is a 6'3 guard who uses his athleticism and intensity to impact games in a variety of ways. A studious academic Jakey attended Royal Grammar School Newcastle and achieved exemplary grades in his A-levels and heads to the US with the proviso of achieving at a high-level academically as well as on the court.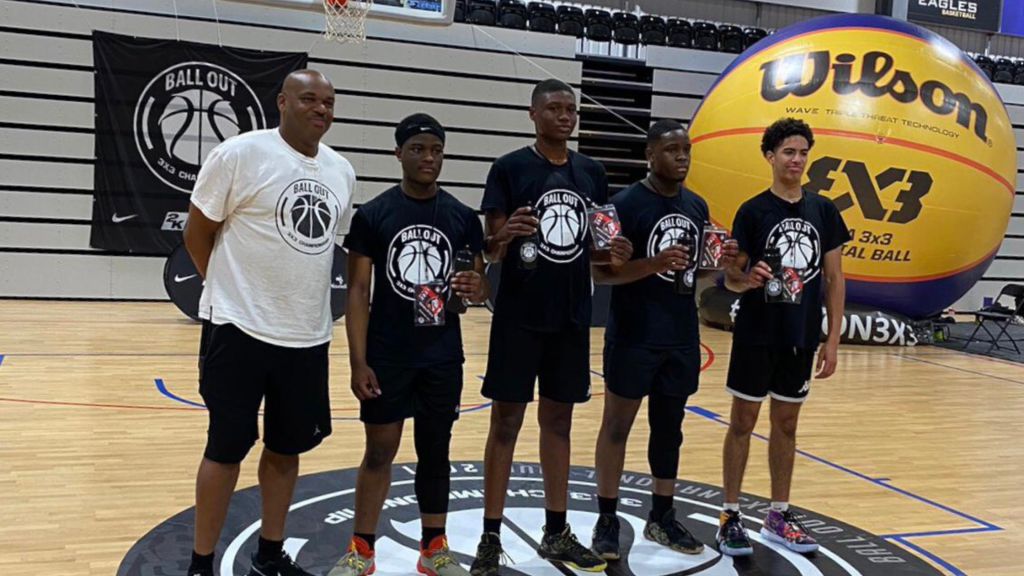 Jakey heads to the US with the best wishes from all at the Eagles, Development Manager Ian MacLeod commented: "Jakey is a great person and a dedicated athlete. He has showed a lot of resilience and maturity during his time in the programme and I wish him the best for the future."
Jakey player for two head coaches in his time with the EABL team, Anth Reed who coached Jakey in his final season wishes him well in the future: "Everyone is immensely proud of all the hard work Jakey put in both academically and on court to carve himself a path to a dream opportunity in the US. He is a great example to all young local players that they have the tools to use basketball and academics as a vehicle to explore exciting opportunities overseas. Jakey was an absolute pleasure to coach and will be fondly remembered by all coaches and team mates for being an excellent person as well as a fantastic player. We all wish him the best."
After his season at Cheshire Academy Jakey hopes to progress to the NCAA and look to follow in the footsteps of former Eagle Tosan Evbuomwan, in combining basketball with high-level academic study in some of the best educational establishments in America.