All's Well that ends Well after the jubilant winners of the North Tyneside Hoops4Health tournament overcame a nailbiting semi to dominate this year's final.
Thousands of Eagles fans watched Wellfield Middle School cruise to victory against New York Primary at the Vertu Motors Arena to take the 2022 regional title.
But the Whitley Bay side almost blew their big chance after scraping past derby rivals Valley Gardens Middle thanks to a late basket in the final fours.
That thriller of a semi-final was locked at 2-2 down the stretch before Wellfield converted to seal a last-gasp 4-2 win.
And PE teacher Kurt Burns was delighted to see his side go on to clinch overall victory with a 10-0 win against New York.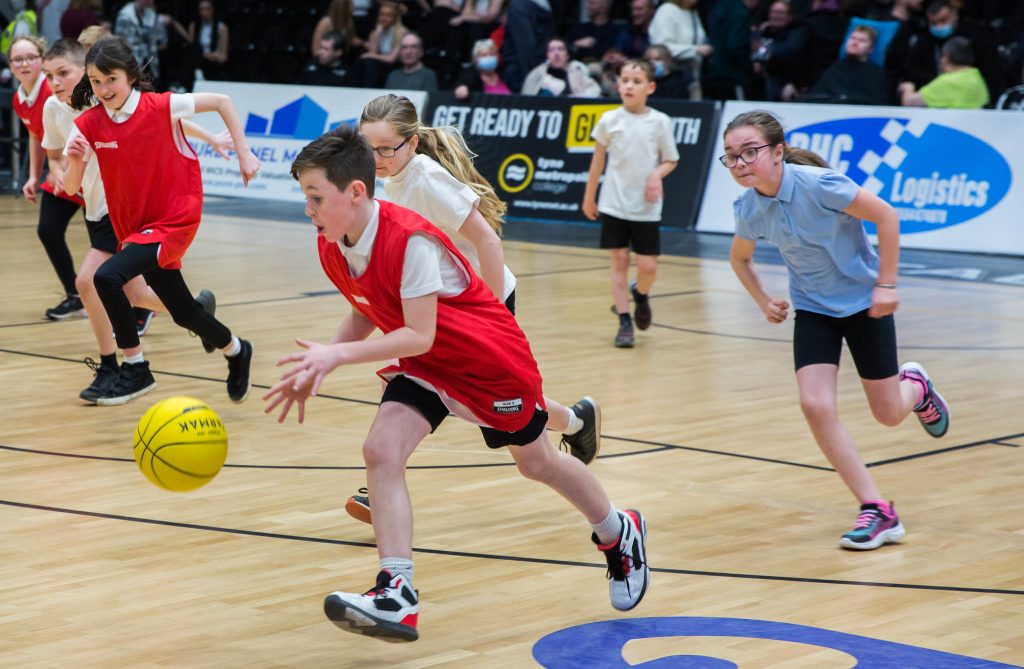 "The preparation was great but there were a lot of nerves and excitement on finals day," he explained.
"The students had been practicing during their breaks, lunchtimes and in any other spare time they could find.
"It was a big day for everyone and I was extremely proud of the team and what they achieved."
Hoops4Health engages thousands of school children across the North East and encourages them to eat healthily and live well.
Members of Newcastle Eagles' BBL men's and WBBL women's teams visit local schools as the familiar faces of the hugely popular Hoops4Health roadshows.
And schools are encouraged to enter teams into the regional Hoops4Health mixed basketball tournaments with an overall Champion of Champions event taking place each year.
"Hoops4Health benefits the students as it develops their physical skills, including hand-eye coordination, dribbling, throwing and catching," added Kurt.
"It also gives students the opportunity to participate in a fantastic competition, where they can see what sort of stadium professionals play in.
"Our pupils learn about the routines of elite athletes and what should be expected of a healthy lifestyle.
"On top of that they get the chance to meet professional basketball players.
"The children love meeting the Eagles players and they're in awe of their height and personalities."
Hoops4Health sees boys and girls compete together and Kurt added: "Basketball's a fabulous sport and perfect for mixed teams.
"I love to see the boys and girls cooperating and what they learn together in terms of team-work is transferred into other sports."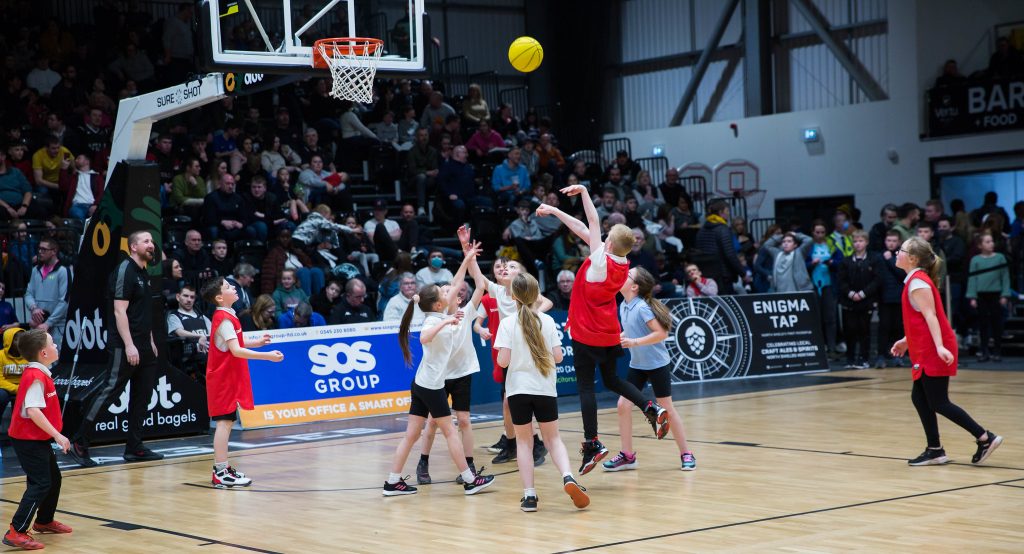 The 2022 North Tyneside Hoops4Health tournament was supported by Northumbria Healthcare NHS Foundation Trust with volunteers in the stands as guests of the Eagles Community Foundation.
Wellfield's winning players were presented with their medals by volunteers recognised for their key contribution during the pandemic.
"It was fantastic to see so many boys and girls enjoying basketball together and demonstrating just how inclusive the sport can be," said Claire Finn, Northumbria Healthcare NHS Foundation Trust.
"Our volunteers had a brilliant night supporting all of the schools and teams who made it through to the North Tyneside Hoops4Health finals."
Nine schools and 23 teams entered the 2022 North Tyneside tournament with the Vertu Motors Arena hosting a busy day of qualification.
Wellfield, New York and Valley Gardens were joined by Wallsend's Stephenson Memorial Primary School in the top four.
New York overcame Stephenson Memorial to take their place in the final with an entertaining clash against Wellfield taking place during the half-time break of Newcastle's BBL Championship showdown with Surrey Scorchers.