Newcastle Eagles WBBL returned from Leicester with a win and a loss but the mood was overwhelmingly positive for playcaller Chris Bunten.
Two games in two days against the homecourt Riders served up a tough pre-season test for Newcastle's women.
But the visitors headed back up the M1 in buoyant mood despite slipping to an eight-point defeat in game two.
"At this stage the scores don't really matter and I'm just focusing on the bigger picture," said Bunten.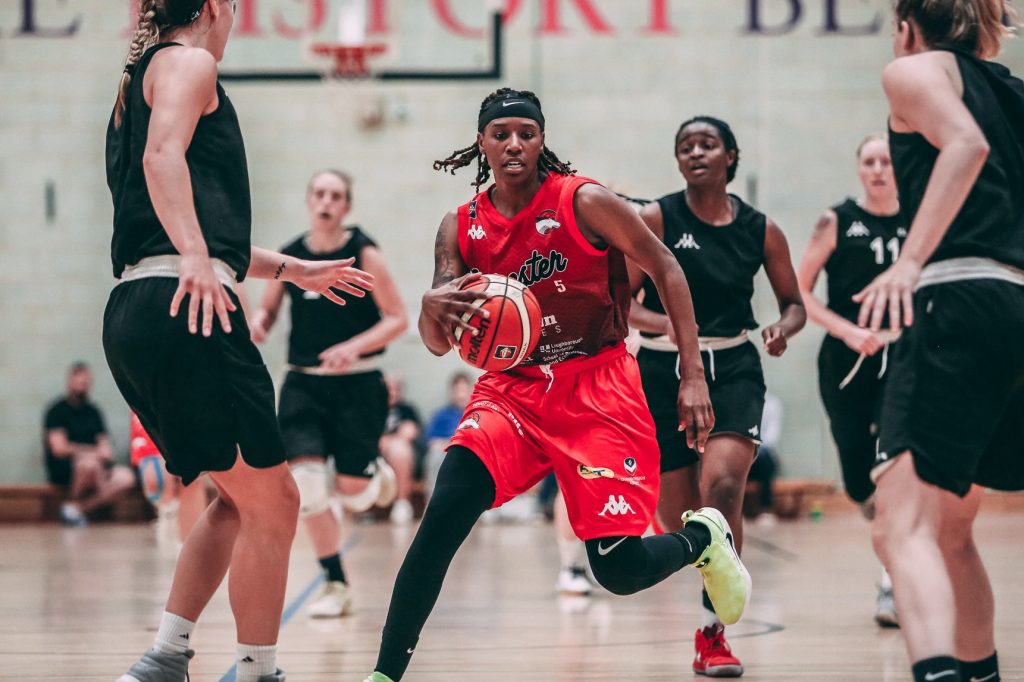 "Over the course of the weekend we really committed to defence and the only difference between the two days was that we shot better in the first game.
"What I'll take away from game two is keeping Leicester down to nine points and 10 points in the second and fourth quarters.
"Last season we didn't always do our job defensively but that's something I'm determined to change.
"The signs are good and we can approach next weekend's homecourt friendly against Sheffield with confidence."
Newcastle defeated Leicester 81-65 on Saturday with close-season signing Millie Oates making an instant impact on the back of four from four from the field.
And it was local favourite Orieoma Chukwu-Etu who most impressed Bunten 24 hours later with some tough plays to haul the visitors back into contention prior to a 73-65 loss.
"There were plenty of positives and plenty of opportunity for me to rotate our WBBL and BUCS players," added Bunten.
"We know all about Giulia Simioni and Goergia Ohrdorf in the WBBL but Anja Fuchs-Robetin also had a great weekend. 
"Everyone contributed and that's what we'll need if we're going to achieve our goals this season."