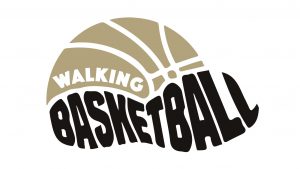 Walking Basketball will taking place at the Eagles Community Arena starting from Friday 17 May.
The walking game is aimed at the over 55 age range as part of our growing Active Ageing programme, but everyone is welcome.
The sessions run most Fridays from 12-noon until 1pm and are just £2 per person paid on the day with the Eagles Eats cafe open afterwards to spend the afternoon with us.
Walking Basketball is exactly you would expect, a walking version of the 'running' game we know and love, enabling those who may struggle to participate in the regular sport activity to take part. It is suitable for all ages, sizes and abilities.
Contact the Eagles Community Foundation Active Ageing Officer Neil Curry for more details on when sessions are taking place or simply turn up and play on the day.