The fairytale finish to Tosan Evbuomwan's storied college career is gathering pace after the Eagles Academy graduate made history in Sacramento.
Princeton sentenced another top seed to March Madness misery after adding Missouri to their list of prized NCAA scalps on Saturday night.
And that secured a Sweet Sixteen spot for Tosan and his Tigers — only the fourth time in the modern era that an Ivy League school has progressed this far in the post-season tournament.
Princeton's stunning run has captured the imagination of the US public with attention now turning to Friday's regional semi-finals.
The Tigers face the winners of Sunday's game between Baylor and Creighton in Louisville, Kentucky on March 24.
"The world looks at us as two upsets," said former Sport Newcastle Rising Star Evbuomwan. "But I feel like we're supposed to be here. We have a lot of confidence in one another and in what we're doing. There's definitely no letup with this group."
Number 15 seed Princeton (23-8) followed up a first-round win over Pac-12 tournament champions Arizona by overwhelming seventh-ranked Missouri (25-10), of the Southeastern Conference, from the start.
An ultimately comfortable 78-63 victory defied the odds and saw the Tigers reach a regional semi-final for the first time in 56 years.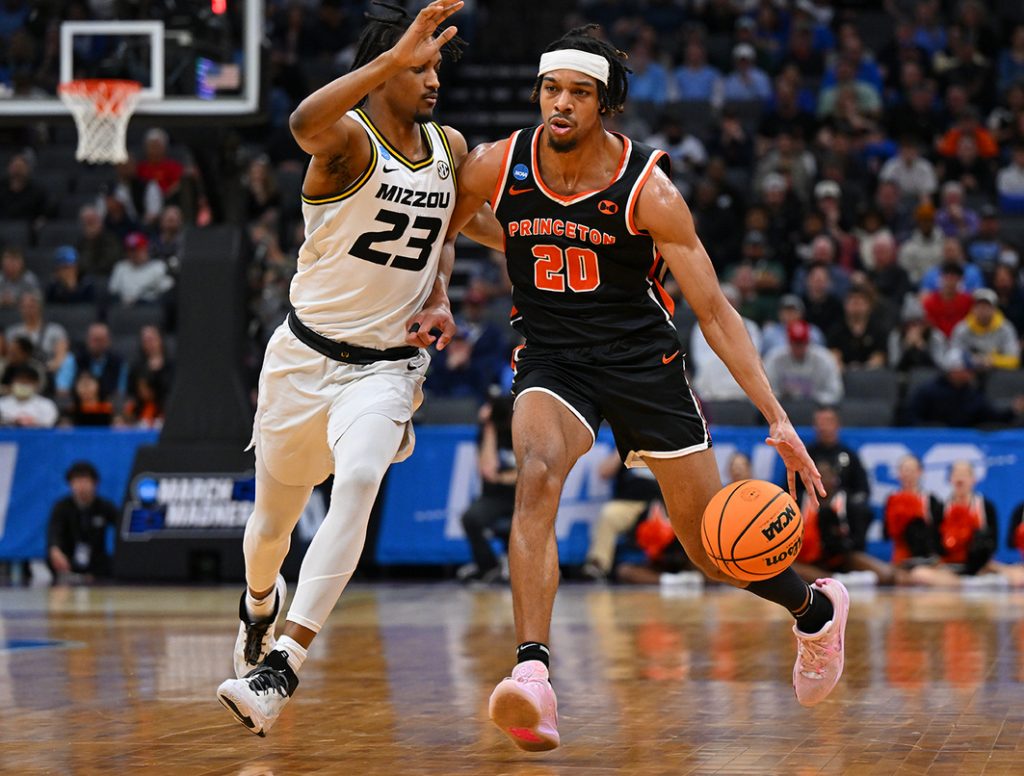 Princeton are only the second Ivy League school to make the Sweet 16 in the past 43 tournaments, joining Cornell in 2010. 
No team from the academically prestigious league that doesn't give athletic scholarships has gone further since Penn made the Final Four in 1979.
On a relatively quiet night for on-court talisman Evbuomwan, the talk of the NCAA tournament added five assists to his nine points and nine boards.
But the Ivy League Tournament's Most Outstanding Player featured in all but two minutes of a composed team display against Missouri to underline his value to coach Mitch Henderson's arch disruptors.
Evbuomwan won a First Team All-Ivy selection for the second season on the bounce following an outstanding senior year with Princeton.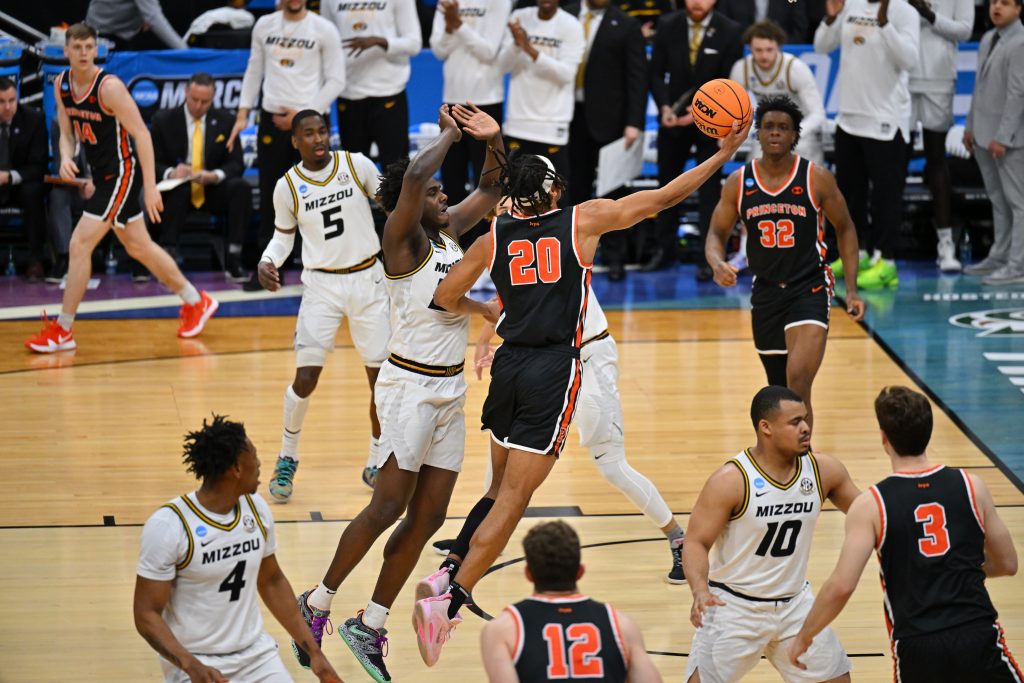 He followed that up with the Ivy League Tournament's top prize after the Tigers punched their ticket for March Madness with a 74-65 win against fierce rivals Yale.
Last week saw Princeton hit the national headlines as they dumped top-ranked Arizona out of March Madness but an even better win against Missouri saw the underdogs dominate the glass — out-rebounding their big-name rivals 44-30.
Now the focus switches to Friday's Sweet Sixteen showdown and the chance to shoot for an Elite Eight spot for the first time since Bill Bradley's class of '65 took the Tigers deep into the post-season.
Watch the extended highlights of Princeton v Missouri