This has been a week of arrivals for Esh Group Eagles Newcastle as their new-look roster has flown in from all over the globe to prepare for the 2017/18 British Basketball League season, wrote Jeff King for the Sunday Sun newspaper yesterday.
From Zagreb to Winnipeg, from Copenhagen to New York and from Toronto to Atlanta the international cosmopolitan looking Eagles have all arrived and on Friday night went through their first practice session together under the watchful eye of Head Coach Fab Flournoy.
This promises to be an exciting season for basketball fans in the North East and it's not just the fans that are excited to get going, Flournoy himself after the session expressed his thoughts on the months ahead.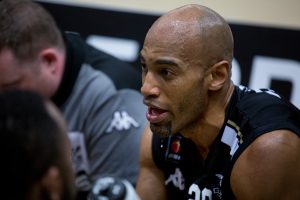 "It's good to have all the guys in and on court. It's still a bit tough being the first day. There's the jet-lag to get through, feeling each other out, gelling together, putting a system in to place, the excitement of being together, the emotions, just everything you need to put a process in place but it feels good."
It's been a long time since The Eagles brought this many new players in at the same time and that is something that raises questions for Flournoy going forward.
"It's a dawn of a new era"
"It's not that it's unusual, it's just that it was that time. Change happens and is inevitable. It's not just us that it happens too, the rest of the league has to go through that process too. It's sport, you have era's and periods where things change."
"Right now, it just seems that it's reached that stage for us and it's a dawn of a new era. Other teams are also in the same place and that's sport, it just happens."
With so many changes and so many new players to integrate, does Flournoy see this as a challenge for him this season.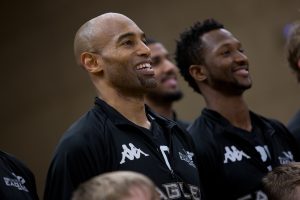 "It's not a challenge, it's my job. As a Coach, it's inevitable that at some stage you have to integrate. Whether that be one guy, two guys or seven guys, all have to be brought in and adjustments have to be made. Sometimes if there's less than it helps you to hit the ground running but it can also bring in baggage and make it harder."
"Bringing in so many new guys may mean we don't hit the ground running but it's exciting and no two days are alike. You see a certain innocence and you also have the opportunity to do something different and see something different so it has its pluses and minuses."
"There's no coach in any sport in any world that hasn't gone through this and will continue to go through this. Sometimes it's great and sometimes there's lots of lessons to be learned and that's the way of the coaching world."
With so many new players coming in is there a sense that there may have to be some changes and some tweaks to Flournoy and his systems? The Head Coach gave a frank answer.
"A learning curve for everybody"
"We all know that at times I'm not the easiest guy to deal with especially if you're new and with me being a Player/Coach which some guys won't be used too so, it's a learning curve for everybody. But to me we have an identity and a system and it'll always be that way."
"It's just what we are to be honest. I'm not trying to make us this or that, I just play the cards that we are dealt. It's been said that this is an athletic team but to me if we're athletic we're athletic, if we're big we're big, if we're small we're small, if we're a 3-point shooting team we're a 3-point shooting team or if we're an inside team we're an inside team."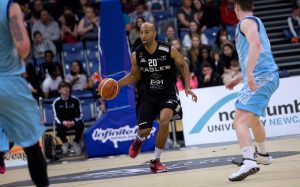 "Like I say, we can only play the cards we're dealt to the best of my ability. I don't know exactly what we're going to be. Looking at it on paper is one thing but seeing it in the flesh and putting it together on court is another."
"We just put the best possible team together that we can every year. We look to see what's available and within our budget and we put together what we think is a competitive team and one that will challenge."
"We feel that yes, this one's a bit different and there are more changes but it's like any year, we think that with the way the cards fall this is the best one we can pick up and put together this year. We shook the tree and this is what fell and we go now from day one to build."
Exciting times for all at Newcastle Eagles that's for sure and the sense around the Club and the basketball community is always one of excitement as a new season is about to begin. Somehow though and someway, this one does feel different and just a touch more exciting for that.
The Eagles fans first chance to see their new-look team will be this coming Friday, September 8th, at Sport Central when they take in the touring Team USA Select side in a pre-season game.