Captain fantastic Giulia Simioni is convinced December's move to the Eagles Community Arena will breathe new life into women's basketball in Newcastle.
The Swiss international has made a stunning start to the new WBBL season and already leads the league in assists.
And the former Team Northumbria favourite feels Newcastle Eagles' women are on the cusp of a landmark campaign.
"I think as soon as we start playing out of the new Eagles Community Arena the profile of the team – and the sport of women's basketball in the North East – is going to increase," she said.
"It already feels like we're more of a family and we've got the weight and history of a great club behind us.
"We're already getting so much more media coverage and attention simply because we are an Eagles team. Hopefully that will begin to translate into more fans."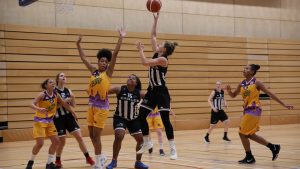 Newcastle are back in action on Saturday when they welcome Oaklands Wolves to Sport Central – the team's home until they join their male counterparts at the club's new venue in the west end of the city.
The finishing touches are being added to what will be a hub for basketball on Tyneside at every level – from primary school children to Fabulous Flournoy's league-leading Eagles.
And Simioni is determined to get things right before a high profile move that offers myriad opportunities on and off the court.
"I think we all know that establishing Newcastle Eagles WBBL will be a process and good things won't happen overnight," she added.
"We don't have too many home games before the move to the new arena but we're already trying to build some momentum.
"Most of us play BUCS basketball – the top level of university sport – on a Wednesday too so we're gelling together on the court every week even when there's a break in WBBL action. "By the time we hit the court at the new arena I'm hoping we'll be firing on all cylinders. As with all basketball players we're looking to be at our best at the end of the season – when the big prizes are up for grabs."
Newcastle's women were unlucky to lose out narrowly to an Ali Gorrell-inspired Sheffield Hatters earlier this month after opening their account with a win at Caledonia Pride.
And Chris Bunten's side bounced back with an impressive Cup win against London Lions – booking a home tie against star-studded Sevenoaks Suns in the quarter-finals.
That high profile clash should intensify interest in the newly rebranded Newcastle Eagles WBBL team but Simioni believes the women's game in the UK will only grow given a fresh injection of homegrown stars.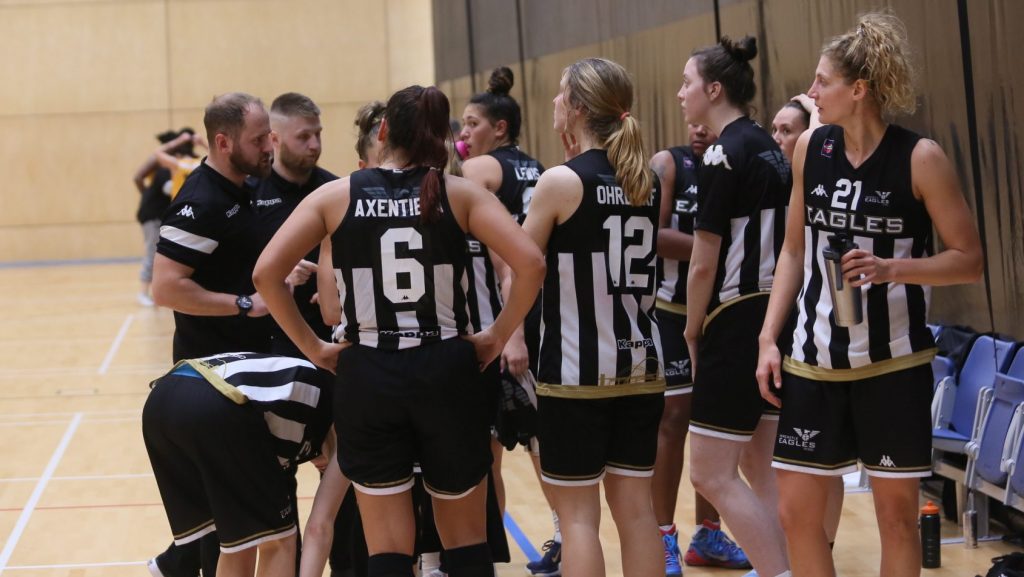 "There's so much potential for women's basketball to become a big player on the North East sports scene," she added. "But for the sport to make a real impact long term the game needs time and investment at junior level and I know the Eagles are working hard to address that.
"There's so much more that can be done but having a flagship women's team playing in Eagles colours can only help. The WBBL needs to attract more homegrown players but that's the same problem we face in Switzerland. Progress will always be slow if your best players move abroad.
"Having said that the WBBL is getting stronger and there were a number of exciting signings during the close-season."
Newcastle Eagles entertain Oaklands Wolves in the WBBL Championship on Saturday from 4pm. Tickets are available for just £5 per person. Entry is free for BBL season ticket holders.