Esh Group Eagles Newcastle have continued their cosmopolitan recruitment of new talent by turning to Manitoba, Canada to bring in their eighth recruit of the season by turning one of the leaders of The Bisons programme into a fledgling Eagle, writes Jeff King.
Amarjit "AJ" Basi will become a professional basketball player for the first time following the completion of a stellar 5-year college career. The 24-year-old 5' 11" point guard with a reputation for 3-point shooting and tenacious defence was named a co-captain of The University of Manitoba Bisons in his senior year.
He contributed 14.7 points and 3.2 rebounds a game as he led his side to the Canada West Conference Final and their first CIS play-off appearance since 1985. AJ commented on his signing and how it feels to become a fully-fledged rookie professional.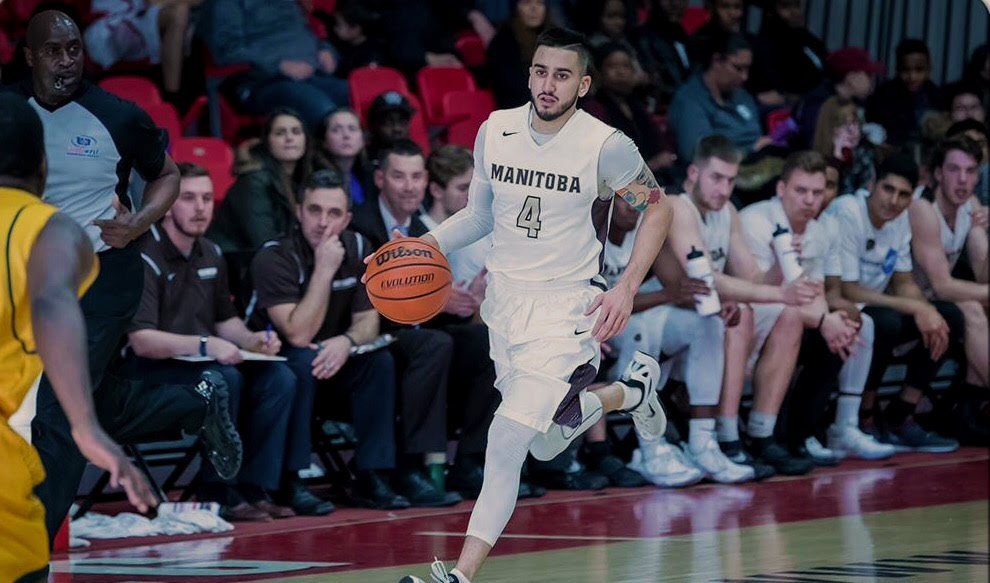 "To be honest, all of this still kind of feels surreal. It happened so quickly. And it's crazy that I can finally call myself a professional basketball player. Being a professional basketball player has been a dream of mine ever since I first picked up a ball at the age of 5."
"However, it wasn't until my later years of university where I really began to give it some serious thought. In my senior year I applied for my British passport and when I received it, I knew it was a sign."
Basi was born and raised in Canada but qualifies for that passport due to his mother who was born in Wolverhampton and whose family still has roots all-around England.
AJ has certainly started looking in to his new life as well as offering a glimpse of what The Eagles and their fans can expect when he comes to these shores.
"Newcastle has the most championships in BBL history and are coming off of a very impressive campaign. I've also been doing my own research and just been learning about the city in general."
"Aside from my shooting ability which is often quoted, I intend bringing a relentless work ethic. I always try to demonstrate leadership qualities and bring a passion for leading by example in every practice and workout."
"I'm excited for the opportunity to start my professional career in Newcastle. I look forward to meeting everyone, playing for you and especially becoming part of this great community. I hope you plan on staying The Best Fans in British Basketball!"
Head Coach Fab Flournoy commented favourably on the latest signing.
"Looking at AJ's tape it is clear he knows how to score the basketball. He has played at a solid level in Canada and worked hard to reach this point in his career. We're pleased to give him the opportunity to see if he can take the next step."
Basi will take his place in the new-look Eagles roster in time for the recently announced pre-season game which starts on September 8th v Team USA Select. Tickets are available now.
SaveSaveSaveSaveSaveSave