| | | | | | | |
| --- | --- | --- | --- | --- | --- | --- |
| Newcastle Eagles WBBL | 14 | 18 | 10 | 9 | 51 | Loss |
| Gladiators | 20 | 14 | 9 | 22 | 65 | Win |
The Big One became a tough one for Newcastle Eagles as border raiders Caledonia Pride spoiled the party on a record-breaking night for British basketball.
More than 1,220 supporters packed the Vertu Motors Arena to register a new attendance high for a top-flight women's league fixture in the UK.
But 42 years after Hemel Tigers and Cleveland Eagles attracted 1,050 fans there was no homecourt victory to complement that record Newcastle crowd.
And the Eagles host Manchester Mystics tomorrow looking to bounce back from a tough loss against the relentless Pride.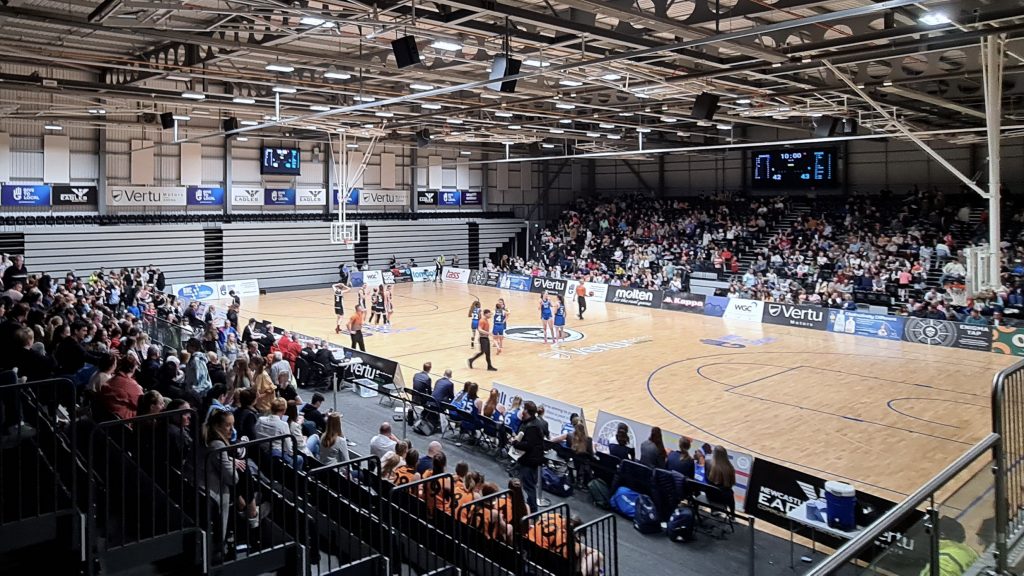 In truth, it wouldn't have been The Big One without the biggest name in North East basketball — Rachael Bland.
The return of Newcastle's favourite Wearsider was a welcome boost on the night women's hoops took centre stage on Tyneside.
Bland has vowed to fight through the pain barrier after revealing a niggling ankle injury requires week-to-week management.
And the popular guard isn't alone when it comes to Eagles players battling on despite serious setbacks.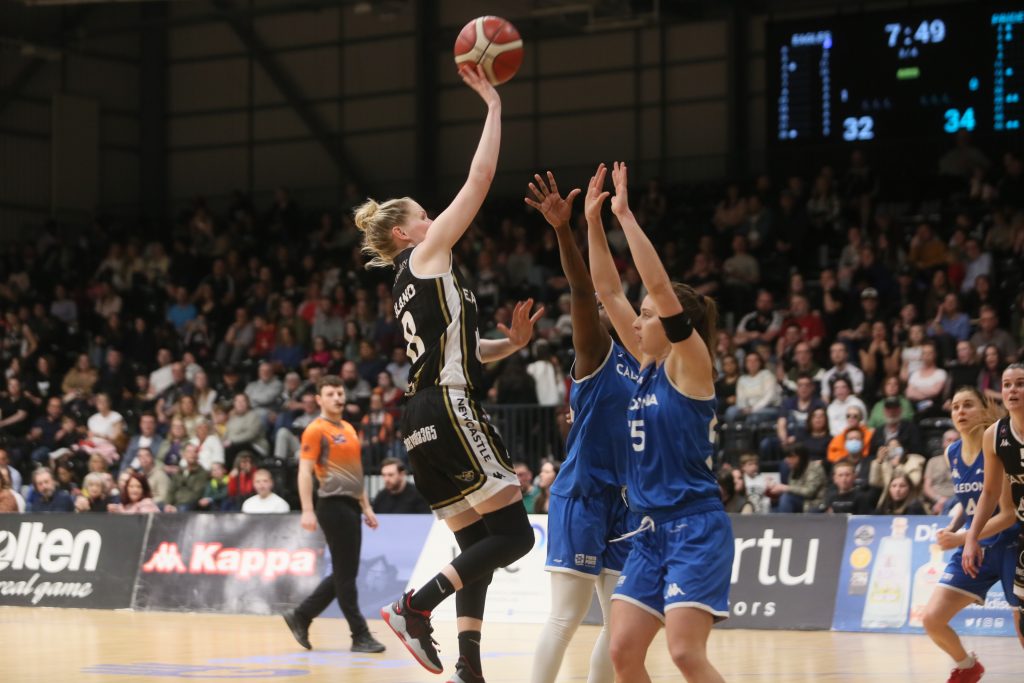 Prior to tip off Jessica Eadsforth-Yates explained she returned to action earlier this month carrying an elbow fracture on her shooting arm.
But the gutsy guard is prepared to put off any potential surgery until the summer in a bid to support Newcastle's playoff push.
It was Bland who muscled her way into the starting five and the Eagles' most experienced player announced her comeback by winning the tip.
Disappointingly, that was about as good as it got for the hosts in the first four minutes as the Pride surged into a 10-2 lead.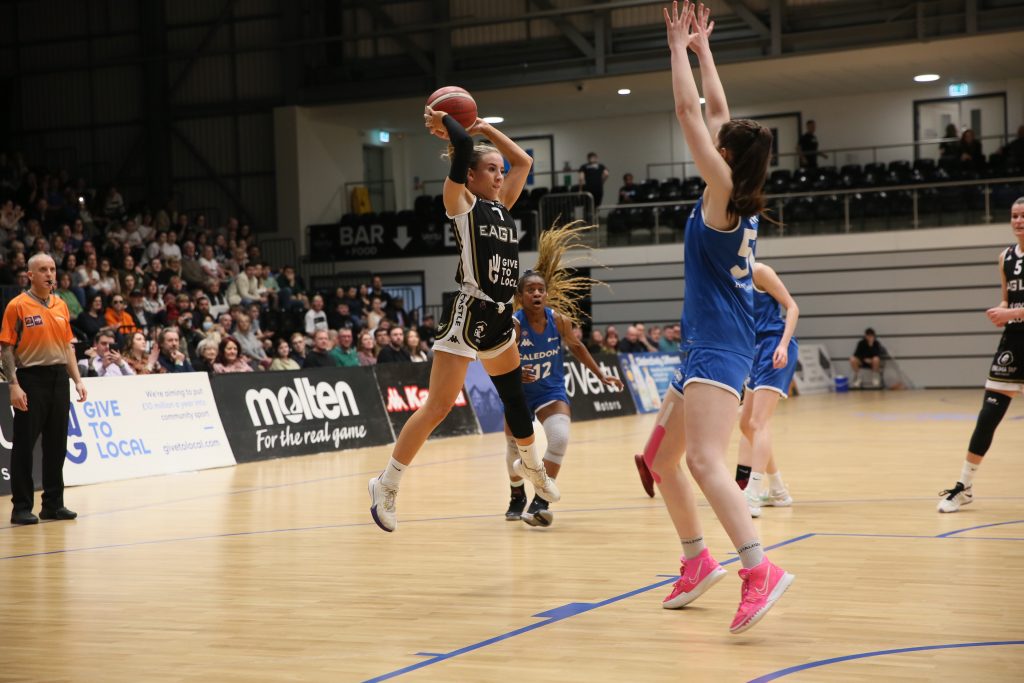 An alarmed Cacheiro was forced to call a quick time out to stem the tide and that astute intervention worked — to an extent.
Slowly but surely the hosts clawed their way back into contention with captain fantastic Marina Fernandez leading the fightback.
The Spaniard has been a reassuring constant for the Eagles during another incident-packed season.
And it was Fernandez who led from the front either side of the first quarter break to breathe new life into the quietened crowd.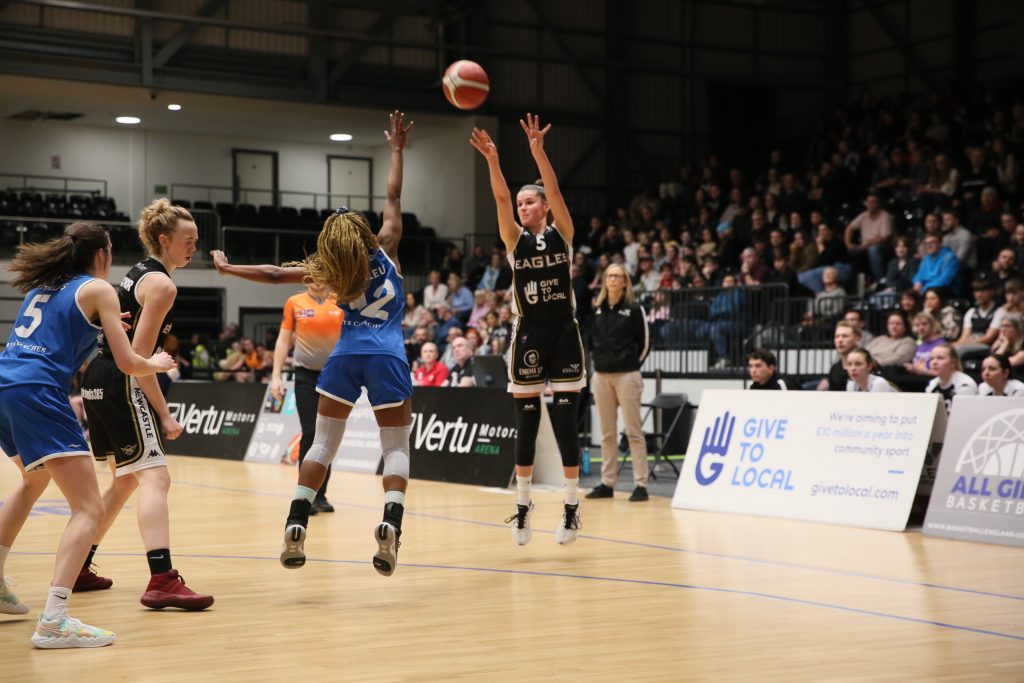 Newcastle trailed 20-14 after the first 10 minutes but a 12-6 second quarter Eagles tear forced Caledonia's coach, Bart Sengers, to call a time out.
With Pride's lead trimmed to just two points the pressure was suddenly on the increasingly nervy Scots.
And although Maela Faleu came out of the timeout with a confident two-pointer it was back-to-back triples from Fernandez and Maddy McVicar that broke a WBBL thriller wide open.
Newcastle led 32-30 with the clock ticking down on an eventful first half but killer buckets from Maud Ranger and Sian Phillips saw the visitors restore their lead as the two sides headed for the locker rooms.
It was a case of feast to famine for the frustrated home fans after the restart as the Pride held the Eagles scoreless for almost seven minutes.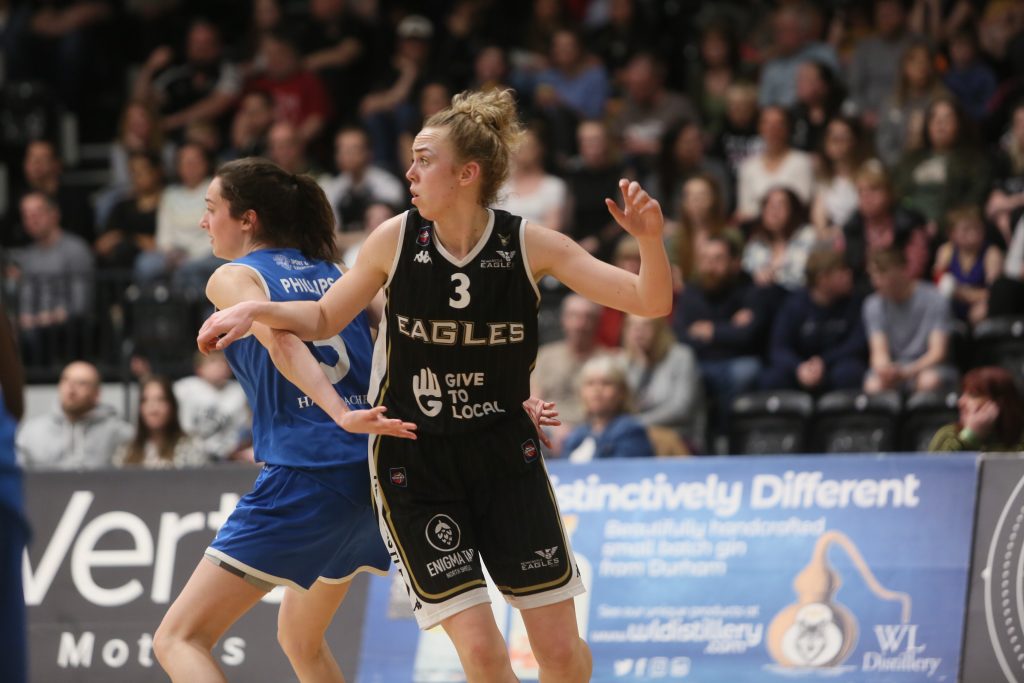 Chloe Gaynor finally broke the deadlock with a brace of free throws but Sengers' side still led by six.
Cue another Newcastle comeback.
McVicar, moving to 17 personal, hit two arcing triples to fire the hosts back in front only for Laken James to land a buzzer-beating three-pointer of her own.
Caledonia led 43-42 with 10 minutes remaining and coach Cacheiro stopped the clock five minutes later with her side trailing 57-47.
But it was too little too late for fast-tiring Newcastle and the women in black will need to find an extra gear when they entertain the Mystics tomorrow with a 4pm tip.
Tickets for Sunday's game are half-price for all those at the record breaking attendance Friday night game and tickets can be purchased from the box office.