| | | | | | | |
| --- | --- | --- | --- | --- | --- | --- |
| Sheffield Hatters | 14 | 25 | 27 | 23 | 89 | Win |
| Newcastle Eagles WBBL | 23 | 4 | 7 | 18 | 52 | Loss |
It would be interesting to be a fly on the wall when Newcastle Eagles Head Coach Noelia Cacheiro analyses her side's performance in Sheffield.
Not quite a game of two halves but certainly a game of two parts.
The Eagles stormed out of the blocks early on in the game catching Sheffield cold. They also managed to score the last ten points of the contest in the depth of the final quarter. What happened in between is the big talking point that Cacheiro has to address.
In that time lapse, Hatters managed to score 87 points to only 25 in reply from Newcastle meaning a big road loss for the Eagles on a day when it had all started so promisingly.
Buoyed by the inside scoring presence of Antoinette Lewis, the visitors despite being without the presence of American forward Katie Nolan went 17 – 2 in front. An incredible start that soon began to unravel as Hatters hit back.
New USA guard Maggie Justinak did net her first Eagles points on her debut and her deuce meant Newcastle finished the first ten minutes with a healthy nine point lead at 23 – 14. Then came the second quarter.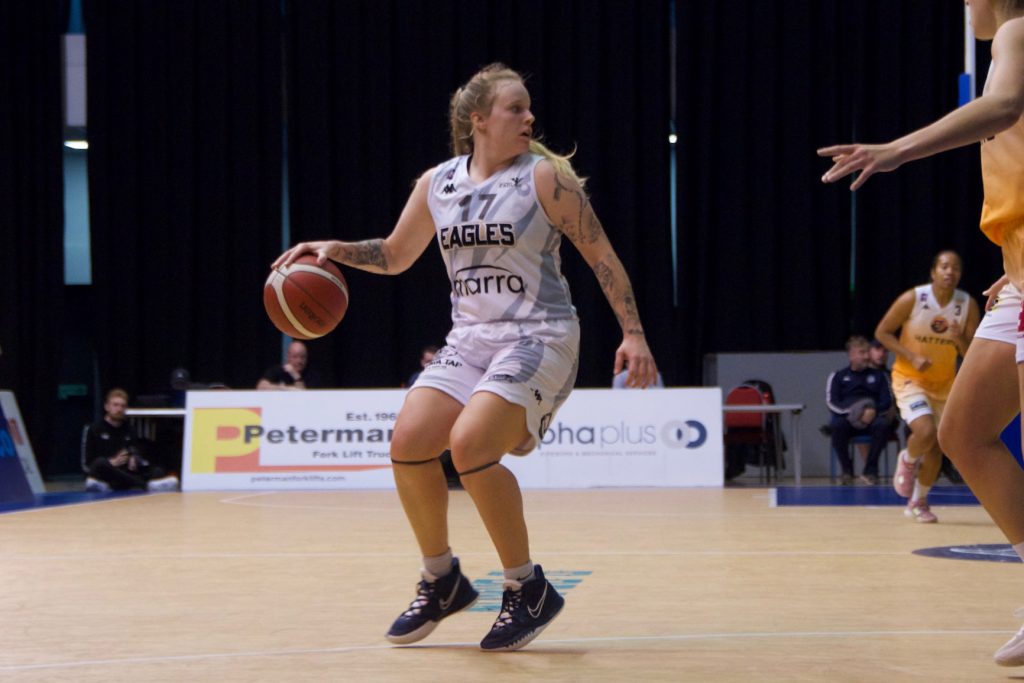 The Hatters got the measure of Lewis, slowed down Zoe Willis and Marina Fernandez as well and began to turn that defence into offence at the other end. Fernandez, the Eagles captain, had scored a basket that meant her side led 25 – 16 but that was almost as good as it got.
Sheffield scored eight unanswered to get back to within a point. Lewis netted a pair of free-throws to stop that run and keep Newcastle three points up but Sheffield completely shut their opponents out for the rest of the period scoring another 15 points without reply.
It all meant that the game had turned completely around and Sheffield led 39 – 27 going into the half time locker rooms. A definite tale of two hugely different quarters and Newcastle with more problems than positives as they came out for the second half.
Whatever was said and whatever adjustments Cacheiro said in the locker room was clearly not taken in by her players as things went from bad to worse. Sheffield scored at will and turned that 12-point lead into an unassailable 32- point gap by the end of a dominant third quarter taking a 66 – 34 lead into the final period.
Still the Hatters poured it on and the difference between the two sides grew to 47 before the Eagles through a combination of Fernandez and Willis scored the last ten points of what had started brightly but quickly dissolved into a headache.
Sheffield's bench scored 47 points, Newcastle's zero! Ten of Hatters players scored six or more points, Newcastle's had only four in the same category. Hatters had 23 assists, Eagles 12. Steals went 22 – 8 in favour of the home side.
Turnovers were incredible as well. Sheffield had 15 in the game, Newcastle an astonishing 36. Sometimes they say there are lies, damn lies and statistics. In this case the statistics don't lie.