| | | | | | | |
| --- | --- | --- | --- | --- | --- | --- |
| Sevenoaks Suns | 13 | 22 | 19 | 18 | 72 | Win |
| Newcastle Eagles WBBL | 12 | 14 | 19 | 20 | 65 | Loss |
Chris Bunten paid tribute to his beaten but unbowed Newcastle Eagles as the club's thrilling three-game winning run came to a frustrating end in Surrey.
Unbeaten Sevenoaks Suns maintained their WBBL hoodoo over the Tynesiders as Len Busch's side edged an eye-catching clash down the stretch.
Watch highlights of Eagles WBBL vs Sevenoaks Suns
But Bunten was delighted with the attitude and approach of his in-form Eagles as Newcastle looked every inch the dark horses of the post-season.
"In our last four games we've won three and been narrowly beaten on the road by the best team in the WBBL," he said.
"We've hit our stride and the Suns had their work cut out trying to stop us.
"That performance was a million times better than the last time the two teams met.
"Sevenoaks beat us by 28 points in December and yet we had chances in the fourth quarter to take the game.
"We're an exciting team and we're building momentum. This group of players is battling hard to make the playoffs and I couldn't be prouder of them.
"They're doing a great job and this defeat won't change that."
Sevenoaks faced the Eagles as the only undefeated team in the WBBL Championship following a statement midweek win against title rivals London Lions.
But Newcastle took a three-game winning streak of their own down to the Surrey Sports Park and played like a team determined to protect that victory run.
A tight first quarter was dominated by unflinching defence and missed opportunities.
Neither team shot well during a tense start and it took the Eagles four minutes to find their range as Maddy McVicar finally broke the deadlock for the visitors.
By then Abby Lowe had already limped out of the action after stretching her groin at the offensive end.
Ali Gorrell had lost her footing in the same place just moments earlier and questions were being asked about the slippery Sports Park surface.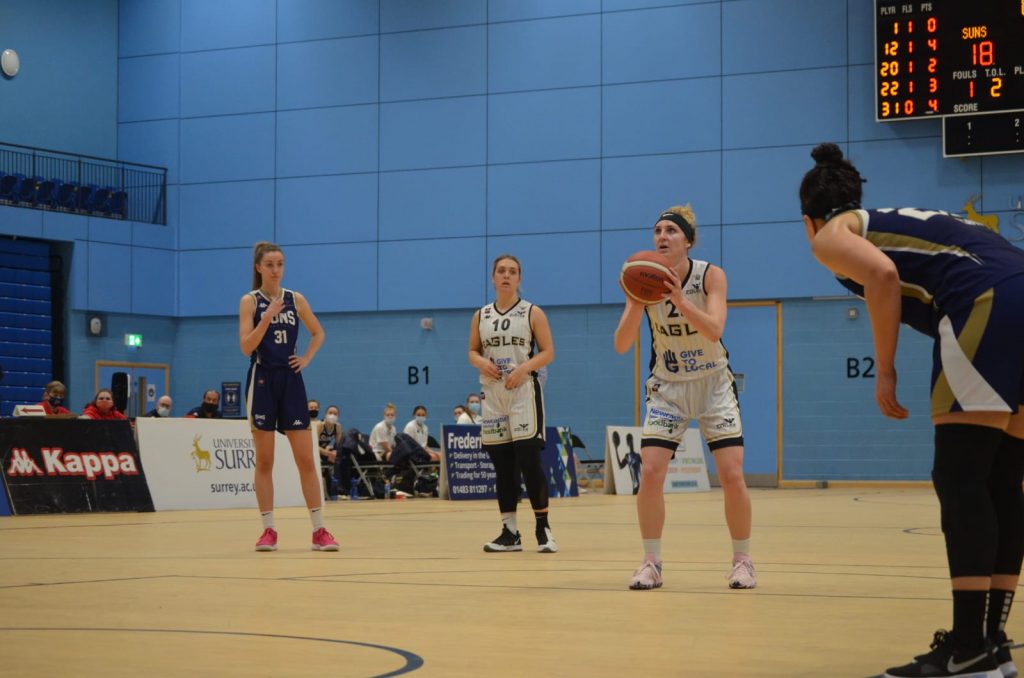 More falls would follow but Lowe returned to action three minutes into the second quarter to bolster a Newcastle side fighting for every loose ball.
Suns led 13-12 after the first period and it was only towards the end of the half that the hosts finally stretched out a significant lead.
"There was a touch of ill-discipline in the final few minutes of the first half and that cost us," added Bunten.
"Up until that point my players had done exactly what I'd asked of them and we were more than a match for Sevenoaks.
"We just needed to read things better and to trust our own spacing but we became a bit static in the second period.
"It was just a blip. In the second half our energy changed, we stepped it up and we took the game to the Suns."
Newcastle lost all four quarters in the corresponding fixture before Christmas but the Eagles matched Sevenoaks point for point throughout the third quarter.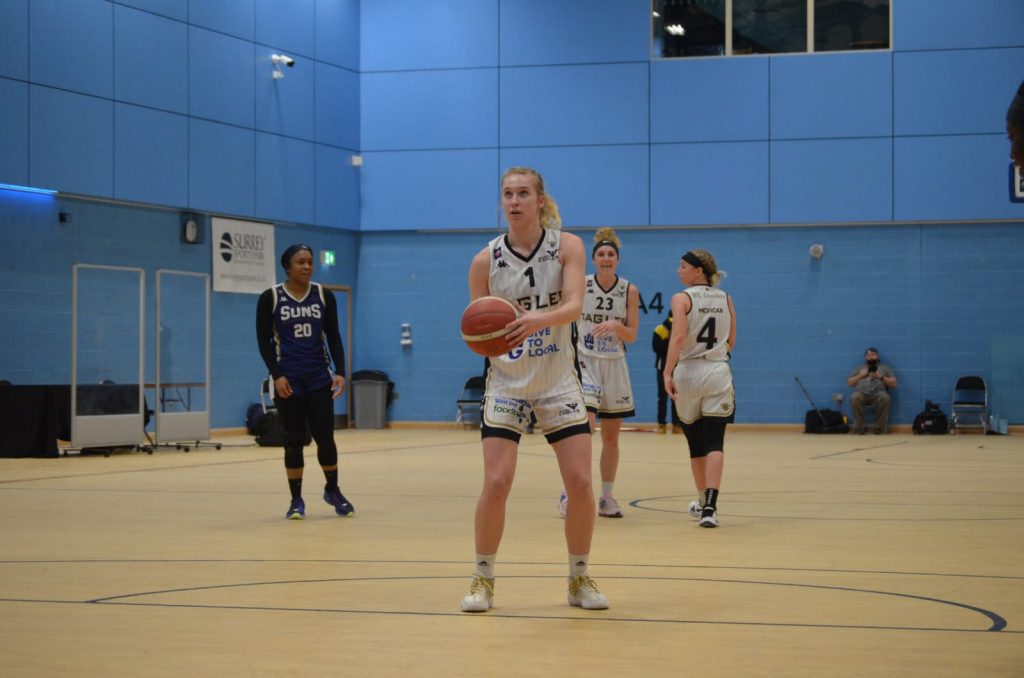 And Bunten's side continued to pile on the pressure to take the fourth period 20-18 and head into next weekend's clash with Leicester Riders full of confidence.
"We just continued to be aggressive and stuck to our guns," he added.
"Some of the calls we weren't getting in the first half we started to get after the break and we kept coming back.
"As a team we chose to do what we do best and it paid off."
On reflection, Bunten might feel frustrated that Newcastle missed seven of their 26 free throws.
And 12 turnovers — compared to just seven from the Suns — handed the hosts an early advantage.
But this was a performance to be proud of rather than a defeat to dwell on.
McVicar and Gorrell combined for 47 points, 17 rebounds and six assists as the US duo delivered another backcourt masterclass.
And Jorjah Smith came off the bench to drop eight points and bag six boards in 25 minutes as the Aussie added invaluable support to her red-hot team-mates.