| | | | | | | |
| --- | --- | --- | --- | --- | --- | --- |
| Manchester Giants | 22 | 22 | 20 | 12 | 76 | Loss |
| Eagles | 27 | 25 | 26 | 23 | 101 | Win |
The Newcastle Eagles got back to winning ways last night in Manchester as they felled the Giants in fine style to maintain their Championship challenge, writes Jeff King. It was one of those performances from Newcastle where they just got better and better as the minutes ticked on.
Watch highlights of your Eagles at Manchester Giants
Still without Justin Gordon through injury the players that took to the court more than covered his absence with the starting five of Rahmon Fletcher, Cortez Edwards, Evan Maxwell, Rex Pflueger and Darius Defoe all getting into double figure scoring.
They were joined in that feat by Louis Sayers who came off the bench to great effect. Eagles also had Drew Lasker suited up but the veteran guard didn't need to step on court as his teammates showed consistent and fluid play throughout.
A lot has been said about the back court combination of Edwards and Fletcher and once again this pair were the architects behind the platform the visitors built to take them to an impressive road win.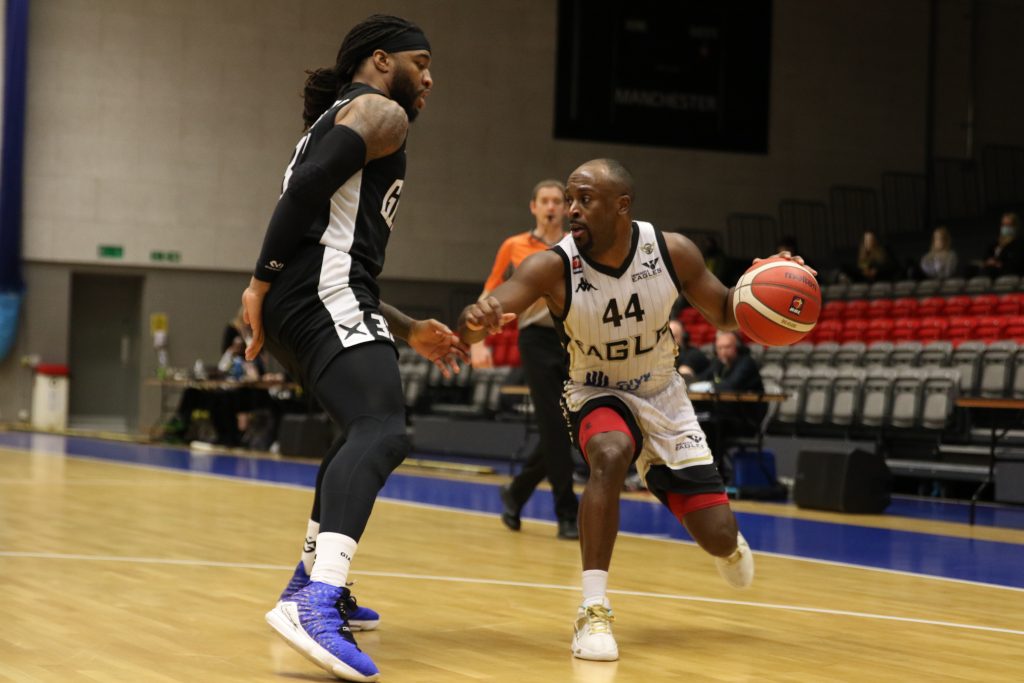 Edwards added 11 rebounds, 7 assists and 5 steals to his points haul whilst the league's leading pass master Fletcher had 10 assists and 7 rebounds. Both players having to settle for double-doubles but definitely flirting with triple-doubles once again.
Maxwell added 9 rebounds to his tally and the effervescent veteran Defoe anchored the Eagles defence in a second half effort that restricted the Giants to 32 points in the second twenty minutes of the game.
Defoe himself corralling 7 rebounds of his own which was equalled by Pflueger having his best game for Newcastle for some time as he showed what an active player he can be at both ends of the court when in form and fit.
This was exactly the pick-me-up tonic and response Head Coach Ian MacLeod had wanted after his side had slipped to a disappointing loss on Friday night at home to Plymouth Raiders. His side certainly showed more aggression on the defensive end last night.
When that happens, it makes the offensive transition that much smoother and allows the likes of Fletcher and Edwards to load the bullets for themselves and others to fire. That was pretty much the story as Newcastle completed a clean sweep of all four quarters.
They took a five-point lead after the first ten minutes and turned that into an eight-point gap at the half as they headed into the locker room. Another six-point quarter win in the third virtually sealed the game before they completely dominated the final period to complete a convincing and well deserved 25-point final margin.
To score over a century of points on the road is always a pleasing statistic but Coach MacLeod and his men pride themselves on their defensive capabilities and that was the cornerstone of their success last night especially in the second half when they stifled the Giants offence.
With league leaders Leicester Riders next up for Newcastle this was a good way to go into that game which will be played out in front of the Sky Sports cameras at the Eagles Community Arena this coming Friday with tip-off at 7:30pm.