Darius Defoe became the eighth player in BBL history to bag 6,000 championship points as the London-raised star marked his latest homecoming in style.
The 37-year-old was denied another eye-catching personal milestone at Sheffield last Friday but made up for lost time against the Lions.
Defoe sneaked ahead of former Newcastle favourite Mike New as he moved seventh in the BBL's all-time leading scorers' list.
And the most decorated player in league history heads into tomorrow night's Sky Sports clash against Leicester Riders closing in on another ex-Eagle.
Shawn Myers sits sixth in all-time scoring on 6,033 points and few would bet against Defoe accelerating past his former team-mate next month.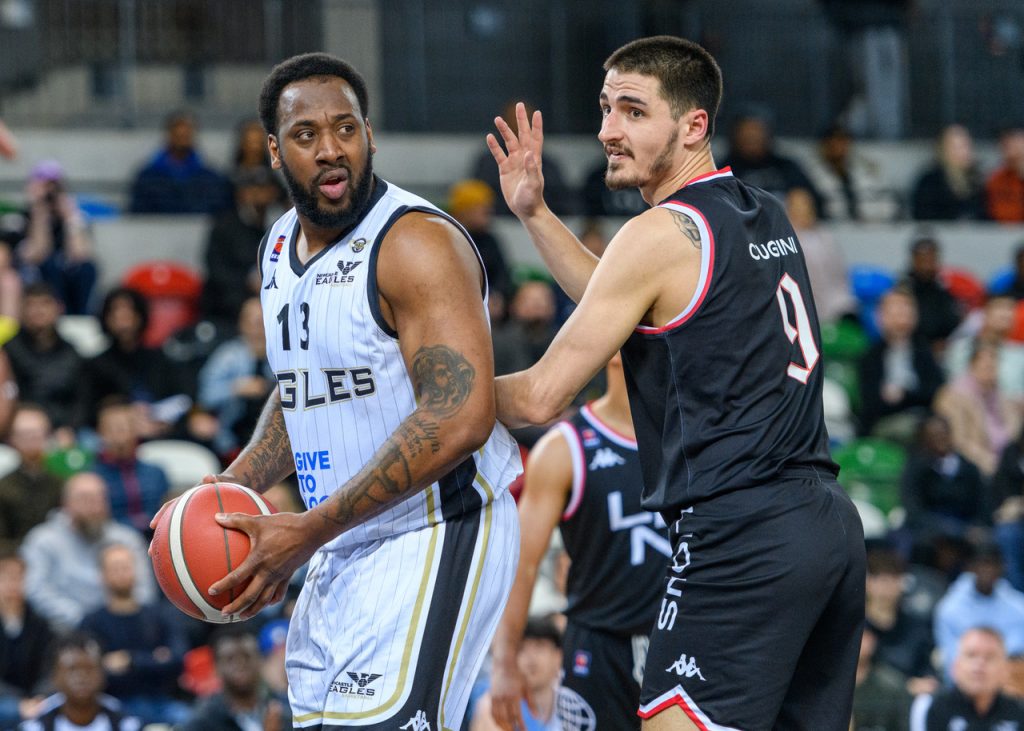 But Newcastle's most experienced player was in no mood to celebrate a deserved career high as the battling Eagles slipped to a fourth defeat on the bounce.
And Defoe and co. have little time to dust themselves down before they go again with champions elect Leicester due on Tyneside for another Vertu Motors Arena sellout.
London tower Kylor Kelley exploded on the night with an eye-watering double double of 16 points and 17 rebounds.
And with five Lions in double figures, Newcastle had neither the height nor the depth to repel a relentless homecourt offence.
A well shackled Ramon Fletcher managed to convert just one from 10 from the floor — despite dishing up a phenomenal 15 assists.
But it was the ejection of Justin Gordon, after the livewire US forward picked up a second technical foul, that proved to be the final nail in the Eagles' coffin as the Lions closed out an ultimately comfortable 18-point win.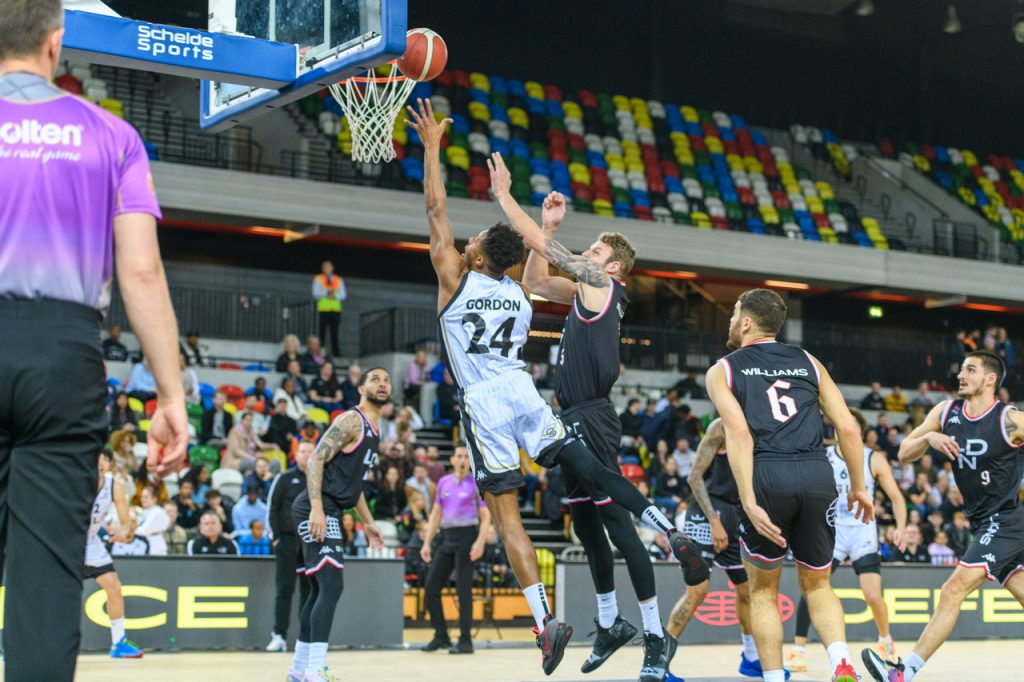 Prior to tip off Newcastle head coach Ian MacLeod had warned against the Eagles getting sucked into a potentially damaging three-point battle.
But denying London their perimeter shots is easier said than done.
Lions went into last night's Copper Box Arena clash averaging 44% from three-point range across their last four games — only to shoot 55% against the Tynesiders.
MacLeod knew where another challenging fixture would be won and lost with Newcastle's scouting report imploring the visitors to force London inside.
And a strong start from the Eagles denied star-studded Lions any good looks early on — let alone easy buckets from downtown.
Diligent defence and disciplined spacing appeared to confuse a London side under pressure to prove their class against short-handed opposition.
And Newcastle capitalised at the offensive end as Fletcher and Gordon ran their rivals ragged in the paint.
The Eagles leapt into an 11-4 lead before Lions finally found their touch from beyond the arc — Isaiah Reese and Lorenzo Cugini bagging back-to-back triples to reduce the deficit to a point.
Two attack-minded teams traded baskets with the clock fast ticking down on an entertaining opening period.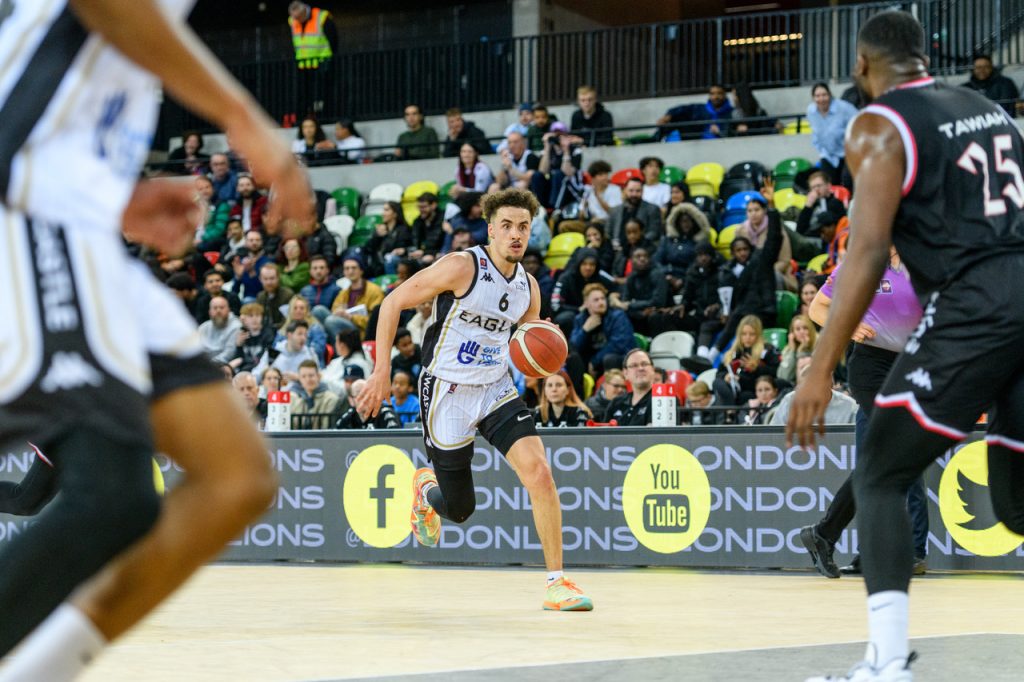 But in the blink of an eye a ruthless 15-0 Lions tear either side of the quarter break opened up a seven-point London lead.
Corey Johnson halted that run with a timely two-pointer and the Canadian emerged as the man most likely to keep Newcastle in contention.
The former Leicester favourite may have been struggling for consistency in recent weeks but BBL defences can't afford to sleep on the talented swingman.
Given greater responsibility and more minutes in the absence of the sidelined Wesley Person Jr, a dialled-in Johnson headed to the locker room with 14 points, five rebounds, three assists and two steals.
But MacLeod's men still trailed by 10 after a tough opening 20 minutes — two-time league MVP Fletcher forced to play every second of an energy-sapping first half.
To their credit the Eagles refused to throw in the towel and London had to be at their best to edge a tight third period 21-19.
Nevertheless, a combination of Gordon's ejection, tired legs and the Lions' deep bench meant there was no way back for the visitors.
But with Newcastle's playoff place on the line, MacLeod must ask his depleted roster to dig deep and dig in against a Riders' side within touching distance of the league title.
Friday night's game is a sell-out, but fans can follow the action live on Sky Sports Action, Mix and YouTube channel.