| | | | | | | |
| --- | --- | --- | --- | --- | --- | --- |
| London Lions | 29 | 30 | 22 | 28 | 109 | Win |
| Eagles | 22 | 14 | 27 | 26 | 89 | Loss |
Basketball is one of those sports where statistics play a huge part. But at the end of the forty minutes there's only one that really counts and that's the final score. For Newcastle Eagles last night was a painful final statistic.
It brought an end to a five-match winning run during December that had seen them climb to the top of the British Basketball League. However, their opening fixture of the New Year saw them toppled from their perch by a rampant and hungry Lions side that showed real pride in their work.
Watch highlights of Eagles at London Lions
This is no ordinary London side and they are many pundits tip to land a lot of silverware in this strange season played in empty gyms and arenas where teams and players have to create their own atmosphere's. Lions certainly were roaring with intensity throughout the entire match-up.
Newcastle meanwhile looked like a team that had possibly had too many days off over the festive period through no fault of their own. They had been due to play Manchester Giants at home between Christmas and New Year. That game feel victim to the COVID curse.
The way they started the game showed that probably they could have done with that game as their slow start was punished by the home team who shot into an early lead. London had the benefit of a huge victory against Leicester under their belts earlier this week and the confidence and swagger that had given them showed in the early going.
The Eagles were down by eleven points barely halfway through the first quarter. Two triples from Justin Gordon and a quick five points from Captain Rahmon Fletcher got them back within two at one stage but Lions re-established themselves and took a 29 – 22 lead into the second.
Ultimately that second ten minutes was the Eagles downfall. London playing their best team basketball of the season so far were clinical at the offensive end and defended their own basket with a fierce intensity.
Newcastle never shirked their task nor let their heads drop but they were overpowered in the second quarter losing it 30 – 14 to make the second half an uphill task facing a 59 – 36 deficit. To their credit though they gave it everything in the third period.
Twice, the first on the back of an 11 – 0 burst, they got back within fourteen points and gave themselves a glimmer of a chance. Evan Maxwell once again leading his team in scoring with the backcourt of Fletcher and Cortez Edwards trying to open up the home side's defence.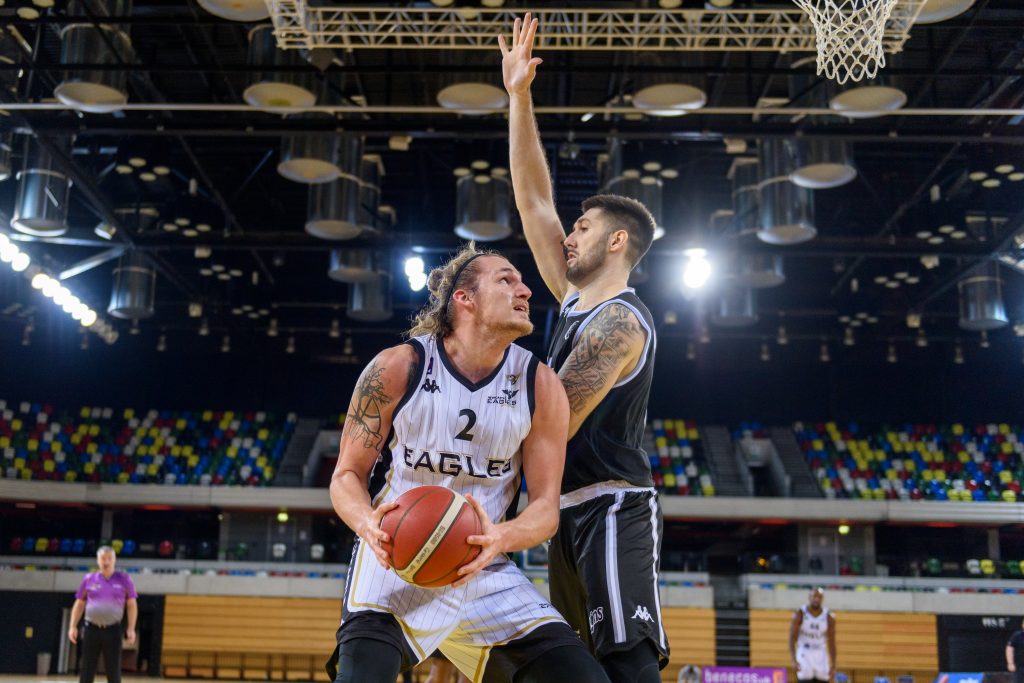 Edwards, The BBL Player of the Month for December was probably the Eagles best performer on the night and added 8 rebounds and 6 assists to his 19 points whilst Gordon and Louis Sayers also netted double figures.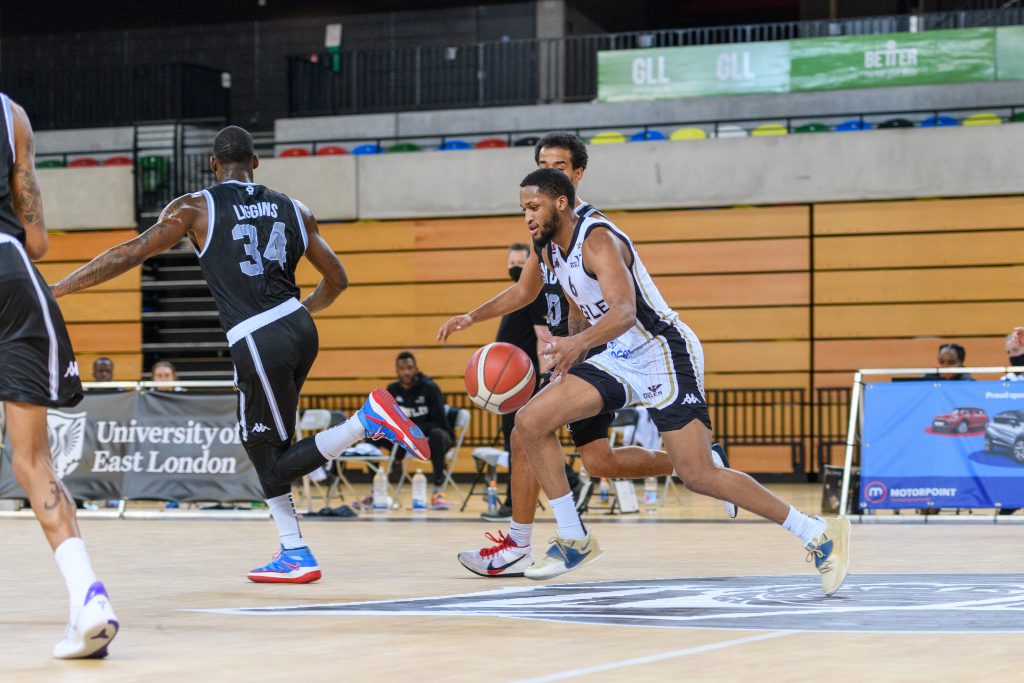 London opened the final quarter with a 10 – 2 run to equal their initial start to the game and were up 91 – 65 before an Edwards triple stopped the run. Thereafter Eagles tried to claw their way back into the game and finished the stronger of the two sides but it was too little too late.
The end analysis saw Coach Ian MacLeod's men outrebounded, second in assists, turning the ball over more than their opponents and conceding almost double the number of steals than they managed. It was not their best night.
However, they have an excellent chance of bouncing back and a chance to re-group before Tuesday's BBL Cup semi-final against Leicester Riders. Coach MacLeod, a deserved winner of the December BBL Coach of the Month award will need to use all his skills to raise his team for that one.