A brilliant double double from Brandon Peel couldn't prevent former club London Lions from sealing a second win in 10 days against Newcastle Eagles.
The in-form forward added 16 rebounds to his 12 points as the battling visitors fell just short of a famous result in the capital.
And if Peel's Newcastle head into an 11-day break from BBL action buoyed by two big back-to-back offensive shows then shoring up a leaky defence must be the number one priority.
Free-scoring London paved the way for victory by pouring in 58 first half points and only a thrilling third quarter comeback from Ian MacLeod's men kept a riveting clash alive.
For the second time in three days the Eagles shipped more than a century of points and a more focused defensive strategy is surely required if Newcastle are to mount a sustained late-season push.
Once again there was much to admire at the offensive end as Rahmon Fletcher and Wesley Person Jr dropped 22 points apiece to pile the pressure on the homecourt Lions.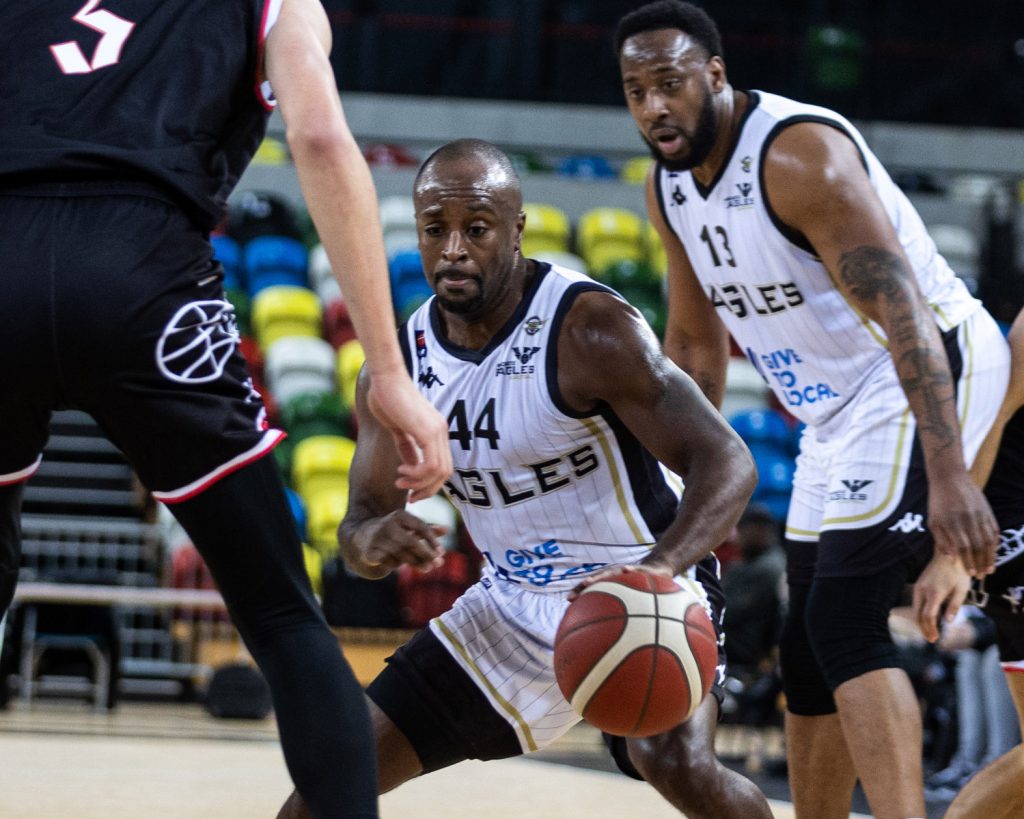 The enigmatic Person Jr further underlined his true potential by draining six of eight from beyond the arc.
And Fletcher bagged back-to-back double doubles as he added 10 assists to another healthy points haul.
But in the cold light of day it's unlikely those impressive numbers will mean much to an Eagles side with seven league losses to its name heading into February.
Much had changed since the two teams last met and not least the shock departure of long-serving Lions playcaller Vince Macaulay.
The popular head coach looked in typically relaxed mood as he chatted to Newcastle MD Paul Blake in the Vertu Motors Arena bar minutes after guiding his side to a big win on Tyneside 11 days ago.
And few could have predicted that Macaulay would be given his marching orders by London's bosses just five days later — bringing his 11-year tenure with the club to an abrupt halt.
The Lions promoted from within by appointing James Vear in time for yesterday's tip-off and the new man in charge couldn't have asked for a better start.
London bossed a one-sided first quarter to take a 27-14 lead into the second period.
And if the European contenders weren't quite as hot from beyond the arc as they had been earlier this month then converting five from 11 three pointers wasn't a bad return.
It was far too good for nervy Newcastle but the visitors weren't helped by an early injury to talismanic skipper Fletcher.
The two-time league MVP was forced to sit down after being struck in the eye with his team trailing 5-2 just 64 seconds into the game.
Cue a destructive 15-5 Lions tear with seven-footer Kylor Kelley dominating the paint and punishing some seriously lax defence.
It appeared the damage had been done by the time Fletcher winged his way back into the action but it was the Eagles' captain who finally snapped London's scoring streak with a timely two.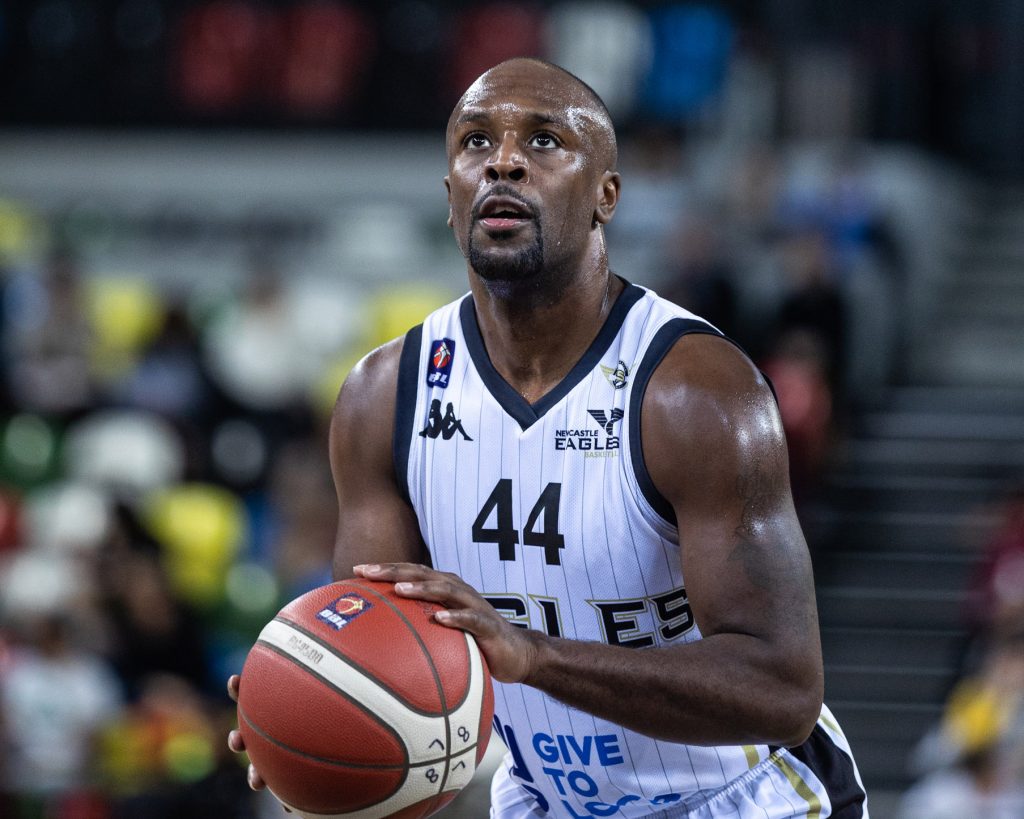 Dirk Williams came to the party in the second period with 10 points inside three minutes to open up a 19-point London lead.
But back-to-back triples from Person Jr prevented the Lions from building an unassailable advantage and Newcastle looked like a different side after the break.
Peel reduced the deficit to single figures three minutes after the restart and yet another triple from Person Jr trimmed London's lead to just four points.
When Duke Shelton jammed home a two pointer seconds into the fourth period the Eagles trailed 76-75 but the hosts stayed strong from the line down the stretch.
And Newcastle, running a tight seven-man rotation, always looked unlikely to pull off a shock win once Darius Defoe fouled out with less than five minutes to play.