Great Britain have work to do ahead of this week's Italian job after meeting their match in a Kristaps Porzingis-powered Latvia.
But Nate Reinking's men head to Milan for Friday's Eurobasket opener against Ukraine buoyed by a battling display against the star-studded visitors.
And more gutsy performances like this could yet propel GB into the latter stages of European basketball's blue riband event.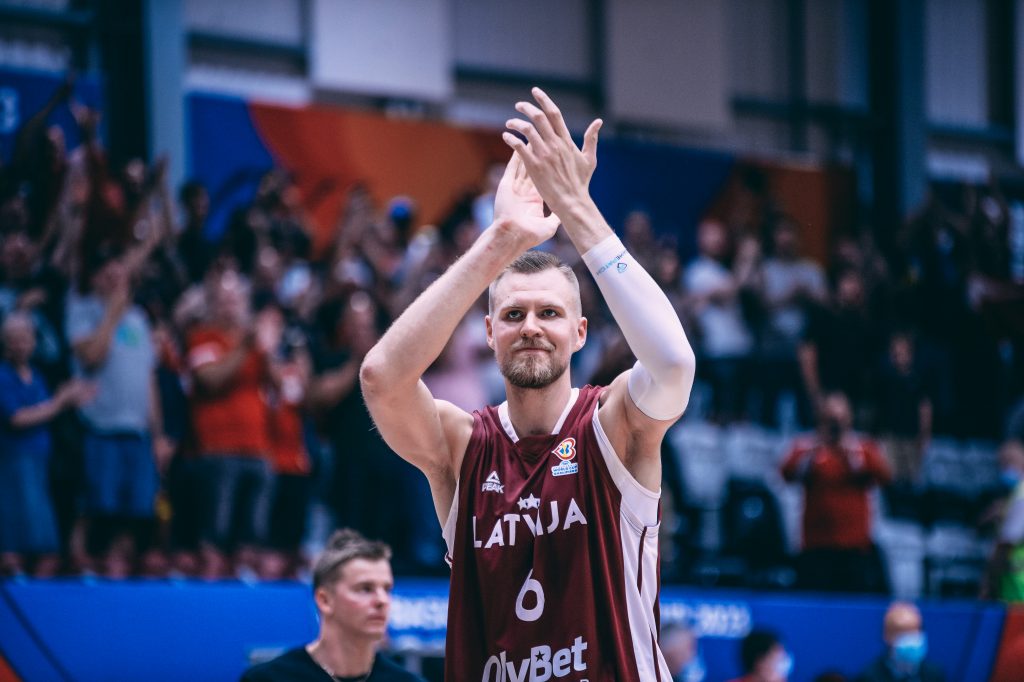 Main attraction Porzingis ended his five-year international exile with a double double of 22 points and 14 rebounds in Latvia's 111-85 win against Turkey last week.
And the Washington Wizard wasted no time in making his mark on Newcastle's loudest World Cup qualifier yet as his long two broke the deadlock within a minute.
Every Porzingis touch ramped up the red hot atmosphere inside a rocking Vertu Motors Arena but the 7ft 3in star wasn't having things all his own way.
Seconds after new Eagles signing Ben Mockford fired the hosts 6-4 ahead, the feisty guard darted down court to dispossess Latvia's star man and turn dogged defence into dangerous attack.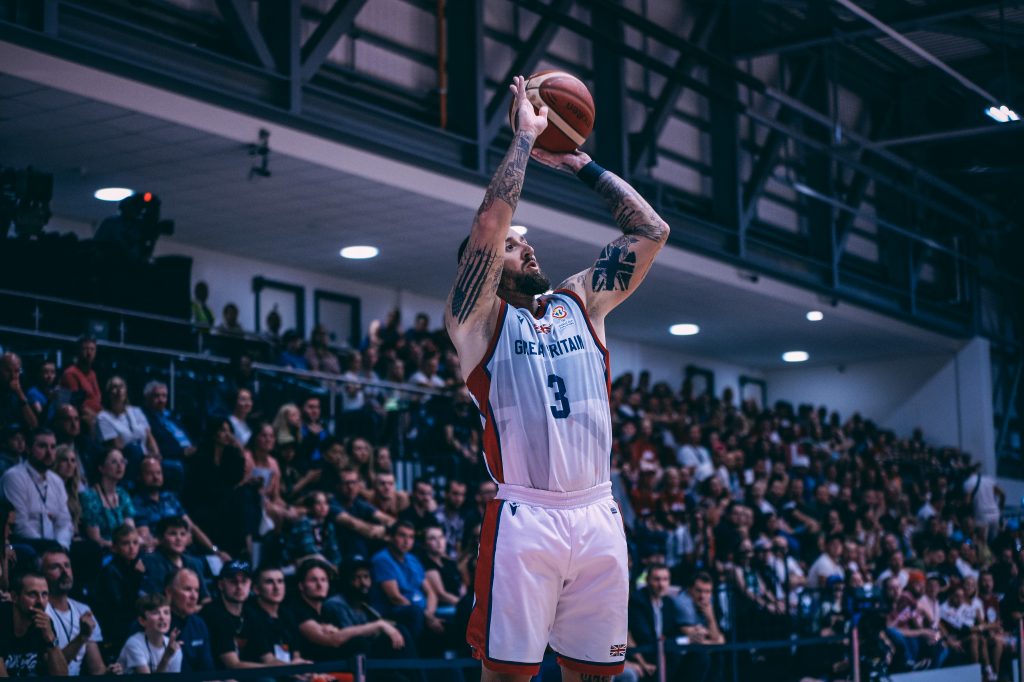 And when Luke Nelson stroked home a smooth three to open up an 11-6 lead, GB were starting to look more and more like the free-flowing side that sentenced Germany and Greece to defeat on Tyneside under Marc Steutel's storied tenure.
Newcastle's newly appointed playcaller was back in his assistant's role working alongside head coach and former Sheffield Shark Nate Reinking.
But the GB staff had no answer to the sparkling 15-4 burst that saw Latvia take a 24-16 lead into the second period.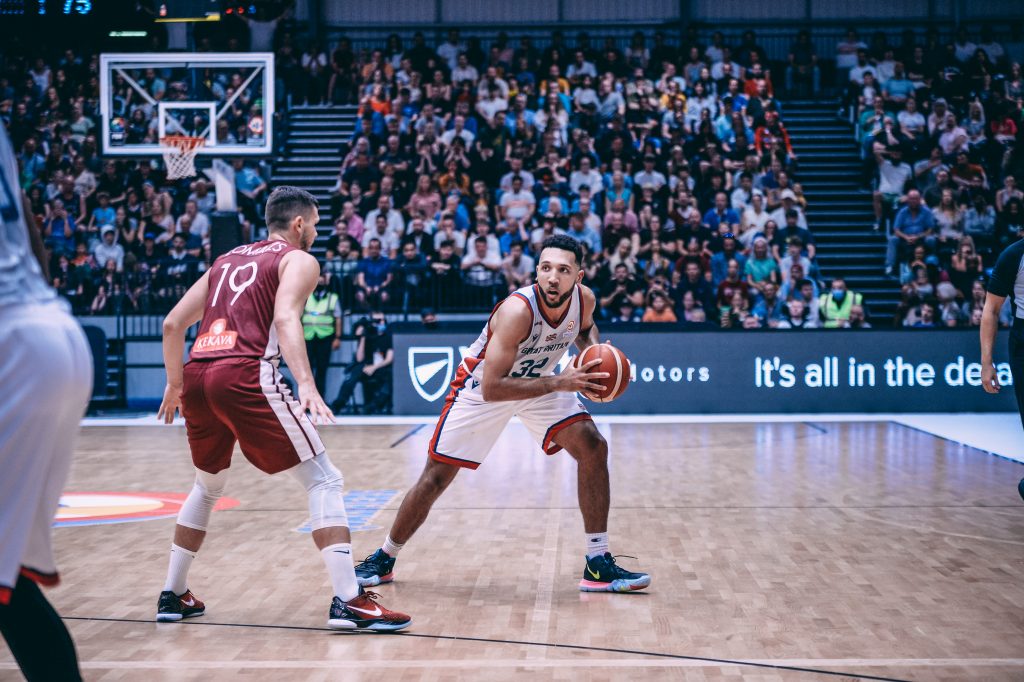 Perhaps Porzingis and co. thought the hard work had been done.
But time and time again during the last two years hungry GB have devoured significant deficits before gobbling up Europe's elite.
And yet again the hosts showed their appetite for a fight — turning a thriller of a game on its head to take the second quarter 22-14.
Gabriel Olaseni moved to nine points while Myles Hesson inked another mightily impressive stat line with six points, six rebounds and four assists before the break.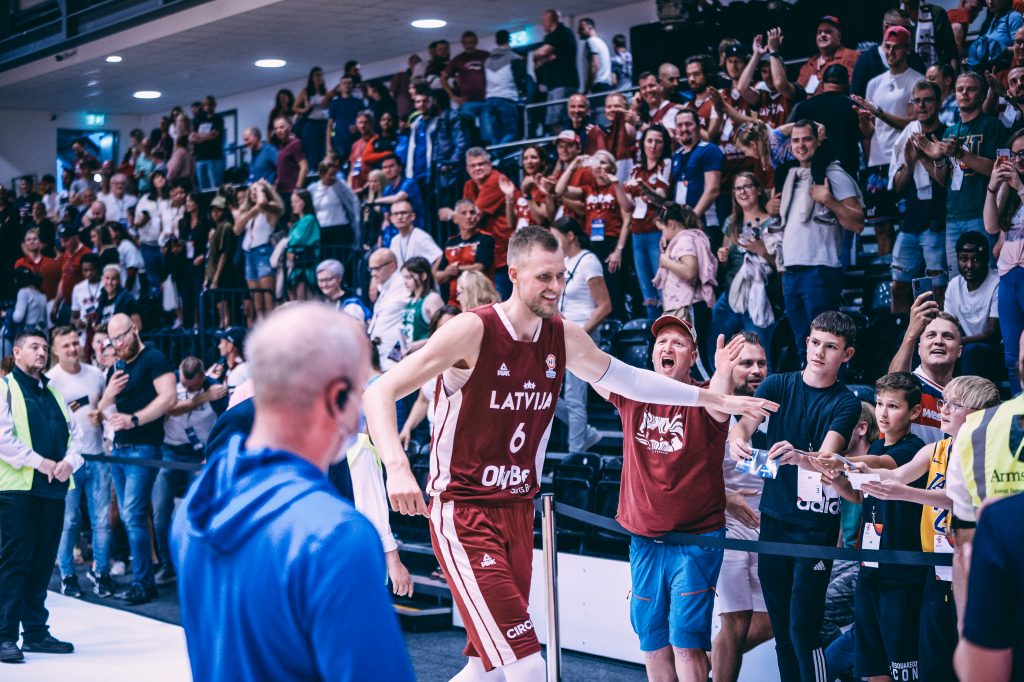 NBA All Star Porzingis started the second half as he began the first with a trademark score in the paint but Olaseni hit back immediately.
And a frenetic clash showed no signs of slowing down as two physical teams went toe to toe for every possession.
Mockford, one of the GB success stories under Steutel, further endeared himself to the Eagles faithful with the arcing triple that fired Reinking's men 46-42 ahead.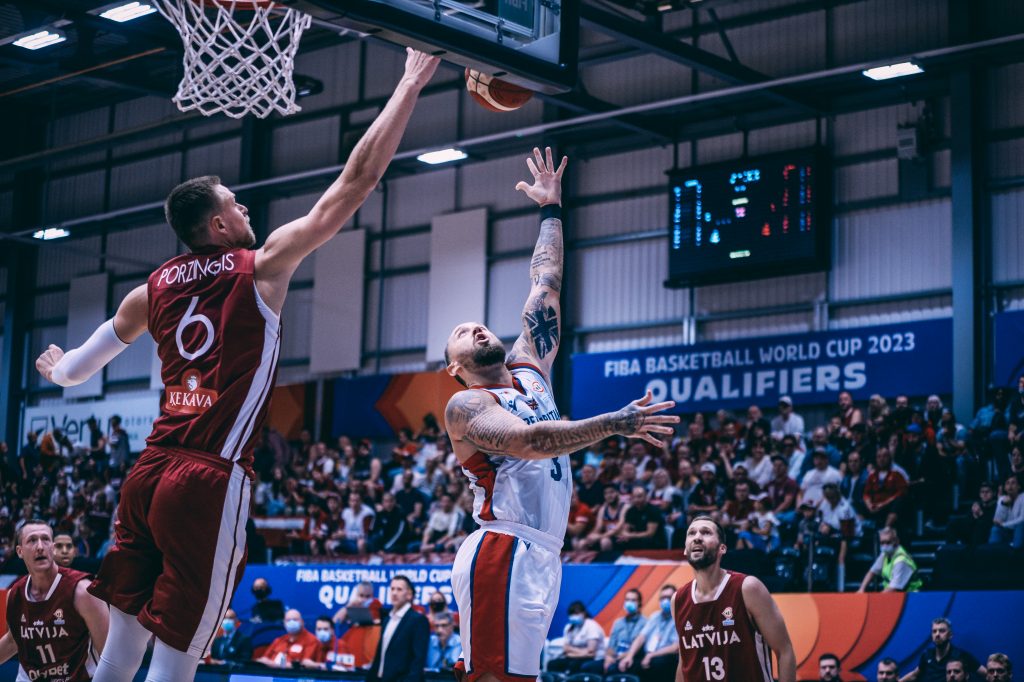 Latvia might have been rattled but it was the hosts who began to lose their discipline as the clock ticked down on an eye-catching third quarter.
Reinking and Carl Wheatle were called for technical fouls during a minute of madness and the visitors forced the former into a time out after opening up the biggest lead of the night.
But it was that man Mockford who sank another huge three before Hesson followed up from downtown.
And Latvia led a see-saw fixture 64-60 with 10 minutes on the clock.
Neither team was prepared to cede victory during the decisive final quarter but a flurry of fouls saw Ovi Soko, Wheatle and Olaseni all sent to the bench.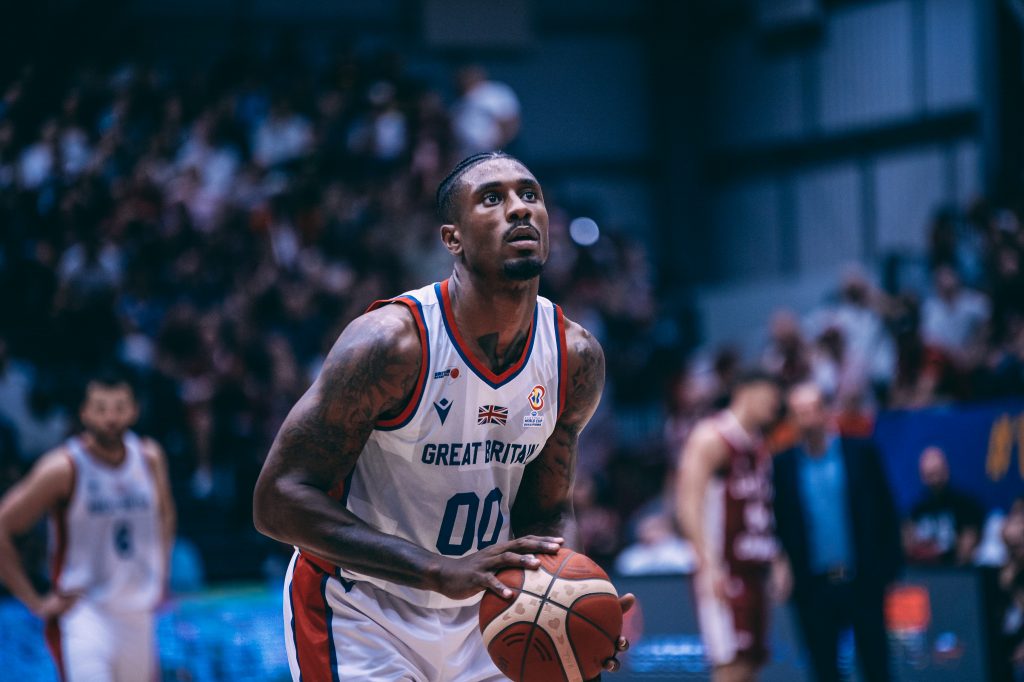 And Porzingis remained ice cool from the bonus stripe before launching one final flying dunk on his way to a game high 29 points and 14 rebounds.