| | | | | | | |
| --- | --- | --- | --- | --- | --- | --- |
| Newcastle Eagles WBBL | 14 | 9 | 7 | 13 | 53 | Loss |
| Sevenoaks Suns | 16 | 19 | 19 | 13 | 67 | Win |
A defeat on the day but overall a victory as the Newcastle Eagles WBBL made it by the skin of their teeth into post-season play. They do so because the three teams chasing the final two play-off places all finished with identical 9 wins and 13 losses.
Cardiff Met Archers, Durham Palatinates and The Eagles were the three sides vying for those two places and in the end it came down to one-quarter of basketball. That quarter was not in Newcastle, it was down at Oaklands Arena where Durham were playing London Lions.
Durham had to beat London to qualify if Newcastle lost to Sevenoaks. Tipping off thirty minutes later than Newcastle meant anxious northern eyes were cast south after Eagles disappointing loss to Sevenoaks.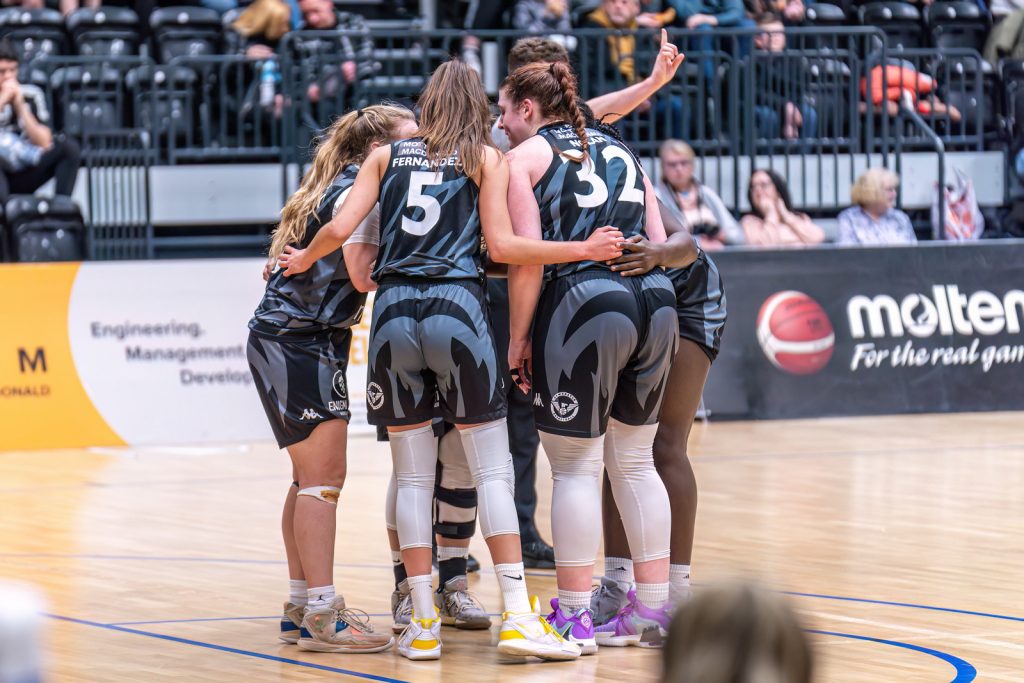 Going into the final quarter Durham had battled all the way but the Lions are not Champions of the WBBL for no reason. Already with the Cup and League in hand they showed power in that final ten minutes to take a 90 – 65 win with a 32 – 11 quarter.
A win that sent the Eagles through to the playoffs in eighth place by virtue of their second-best record in the three-team mini-league between Archers, Palatinates and Eagles. It really was that close.
Had Eagles too care of business against The Suns it would have been academic. Bbut after a tight well-fought first half that saw Head Coach Noelia Cacheiro's side battle back from a poor start Newcastle fell away badly in the third quarter.
Sevenoaks were by no means prolific in their scoring but their defence in the second twenty minutes was what turned the game in their favour and in particular in the third period where they restricted the home side to a meagre seven points.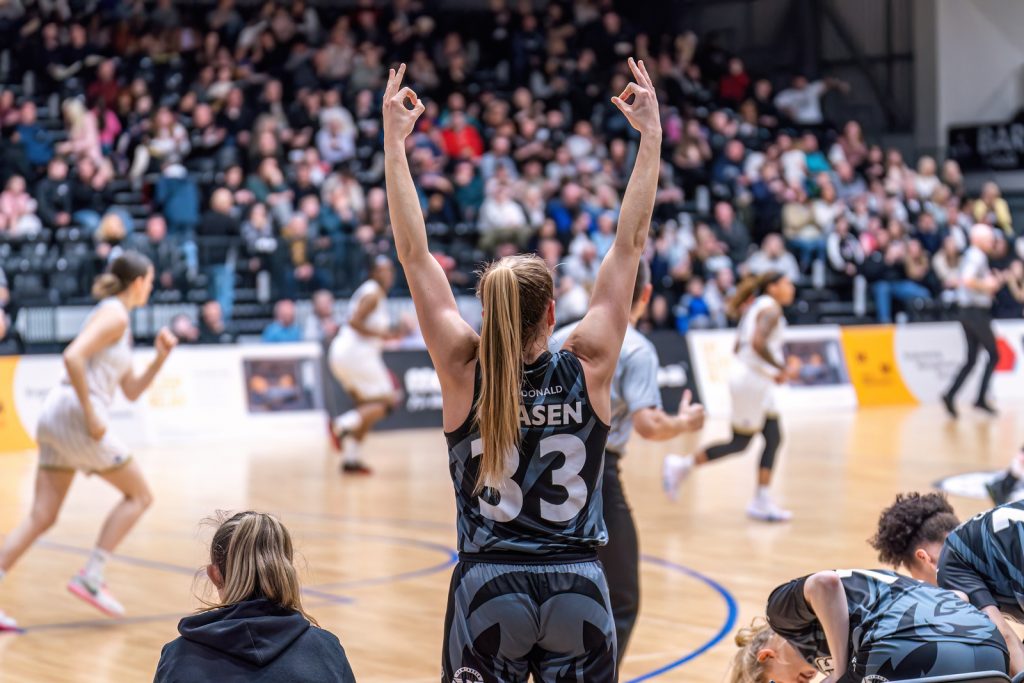 It was that third ten-minute stretch that was so obviously the difference and where it went wrong for Newcastle. The first quarter had seen Newcastle battle back from a bad start to be down by only two at 16 – 14.
The second was tied at 19 points all giving Suns a two-point lead to take into the locker rooms and even the last period with both sides tiring was a level quarter at 13 all. But the 19 – 7 third was the Eagles downfall and in particular the first six minutes and 46 seconds.
In that time span Newcastle only scored one point and it all added up to them going into the final period down by fourteen and in truth despite character and fight they never looked like closing that gap.
And so it proved as Sevenoaks held them at bay to take an away win they thoroughly deserved and earned on the day.
They also had the game's outstanding performer in Janice Monakana who netted a game-high 24 points almost double the Eagles top scorer Katie Nolan. With Nette Lewis subdued and in foul trouble Eagles needed outside shots to drop and they didn't.
But, as the dust settled the smiles returned to Eagles faces as they realised that Durham's brave effort was not enough and it is Newcastle who finish eighth. That position gives them a shot at Champions London in the play-offs.
A tall order in a one-off game at Crystal Palace but at least they have that chance and they need to re-group and find a strategy to take into a game where they have nothing to lose.