Newcastle Eagles WBBL signed off in style as the club waved goodbye to Sport Central with a hard-fought win against Caledonia Pride.
Chris Bunten's top six challengers overcame an unconvincing first half to claim successive victories for the first time this season.
And on the back of yet another Kara Bonenberger double double – the American posted 16 points and grabbed 12 rebounds – the Eagles were good value for a 70-56 win.
Newcastle went into their cross-border clash with the Pride buoyed by an impressive 71-61 win against Manchester Mystics.
| | | | | | | |
| --- | --- | --- | --- | --- | --- | --- |
| Newcastle Eagles Women | 19 | 13 | 16 | 23 | 71 | Win |
| Manchester Mystics | 25 | 9 | 13 | 14 | 61 | Loss |
But that much-needed victory just 24 hours earlier appeared to take its toll on Bunten's team during a scrappy first half.
The visitors' intense defence and efficient shooting kept the Eagles in check.
And the self-inflicted errors that Bunten had vowed to eradicate in 2019 were worryingly evident as the Scots grew in confidence.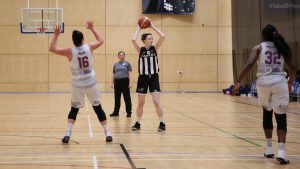 Fast-rising teenager Maya Price – deservedly retaining her starting five spot – was responsible for a series of uncharacteristic mistakes as she turned the ball over three times before the break.
But the former GB Under 18 international was not alone as Bunten's side surrendered possession eight times in the first 20 minutes.
Fatigue was clearly an issue for the sloppy hosts and the half-time break couldn't come soon enough for a team requiring an urgent second half reboot.
Pride took a 28-26 lead into the third period as they sought to avenge Newcastle's victory north of the border earlier this season.
And the Eagles netted the first four points of the second half to re-establish their lead and breathe new life into a stuttering display.
But the Pride refused to surrender and an eye-catching clash was locked at 42-42 with less than 14 minutes to play – coach Bunten trying everything in a bid to put some distance between his players and their relentless rivals.
Newcastle hit six of the last eight points of the quarter to take a nine-point lead into the fourth quarter and establish a solid platform for victory.
A tense start to the final stanza saw Georgia Ohrdorf break the deadlock more than three minutes in with the lay-up that extended the hosts' lead to 11 points.
And by the time Pride registered their first points of the quarter – with less than five minutes to play – it was already game over for the battling Scots.
Saturday's win against the Mystics was underpinned by a trademark double double from skipper Giulia Simioni and 11 boards from the in-form Price.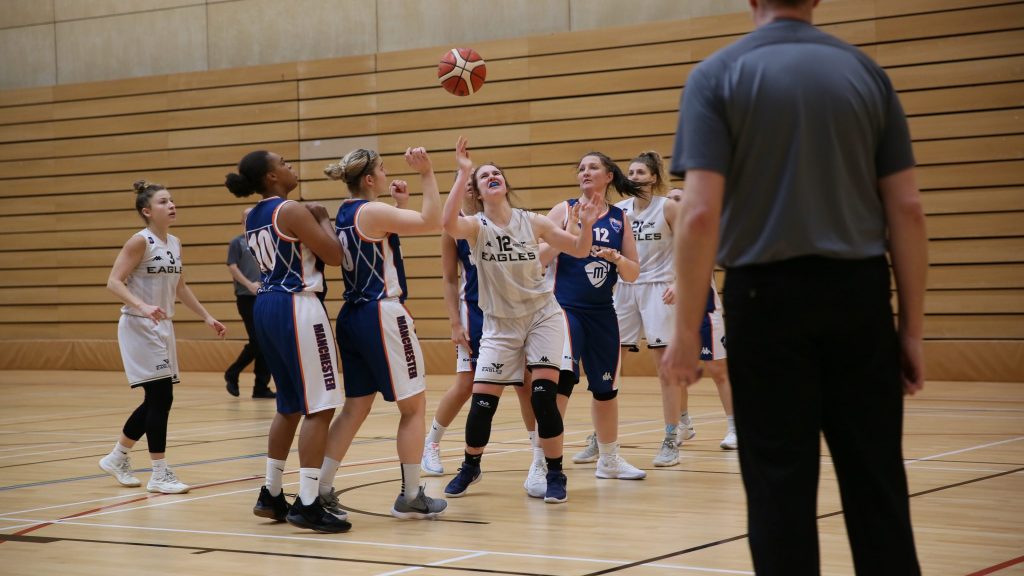 Newcastle trailed by six after the first quarter but bounced back to limit the visitors to just nine second period points.
The Eagles led by a point with 10 minutes on the clock and closed out a 23-14 quarter to tip off 2019 in convincing fashion.
| | | | | | | |
| --- | --- | --- | --- | --- | --- | --- |
| Newcastle Eagles Women | 14 | 12 | 29 | 15 | 70 | Win |
| Gladiators | 14 | 14 | 18 | 10 | 56 | Loss |
Bunten's players now join their male counterparts at the brand new Eagles Community Arena with derby rivals Durham the visitors on January 23.
Prior to the Palatinates' visit Newcastle are in WBBL action at Sheffield Hatters on Saturday (3pm tip).