| | | | | | | |
| --- | --- | --- | --- | --- | --- | --- |
| Gladiators | 16 | 20 | 21 | 17 | 74 | Loss |
| Newcastle Eagles Women | 22 | 29 | 16 | 19 | 86 | Win |
Newcastle Eagles WBBL tipped off their season in style with an 86-74 win against Caledonia Pride in Edinburgh.
Buoyed by the arrival of veteran Great Britain international Steph Gandy in the off-season, Chris Bunten's side dominated the opening two quarters and found themselves with a 15-point lead heading into half time.
But the second half was a tight knit affair with Caledonia roaring back into the contest after a commanding third quarter.
Newcastle kept their cool under pressure and managed to pull away from their Scottish counterparts to claim a precious opening day victory.
And while Bunten was delighted with several aspects of an impressive performance, he was keen to stress that there is still room for improvement.
"There is a lot of stuff we need to continue to work on," said the Eagles' playcaller.
"It's a new group and a new coaching staff and we're just trying to get used to the feel of everything. There were definitely a lot of learning curves for us but obviously I'm extremely happy with the way we came away with the win.
"I thought we did a good job of moving the ball more in the first two quarters and I felt that we had a good synergy. The first two periods were great because it showed us the potential of what we could do.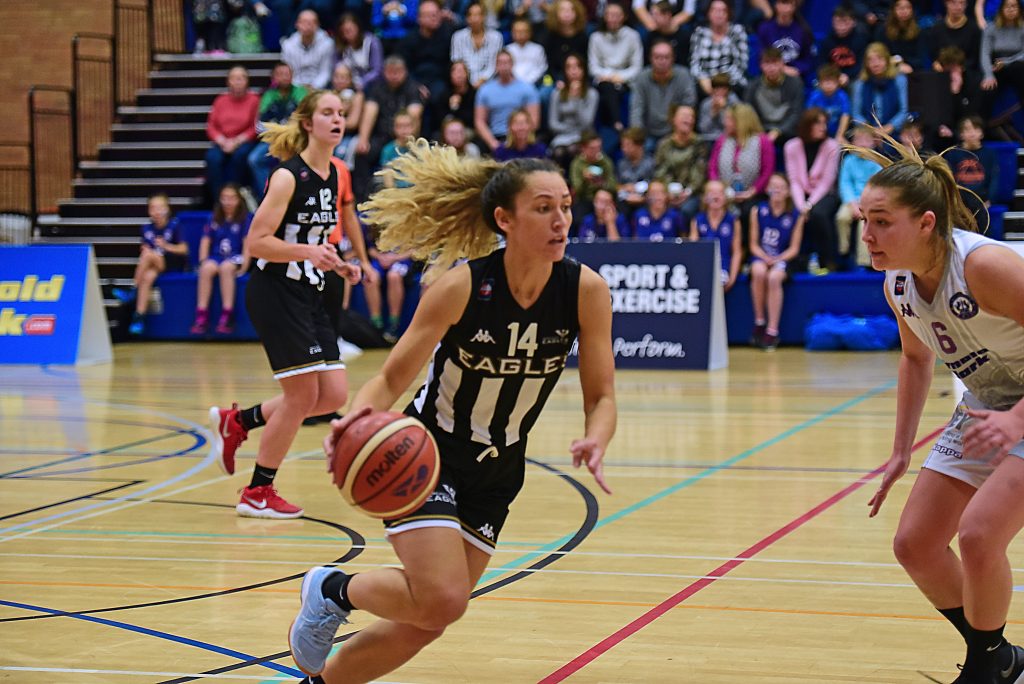 "Even when we were a bit stuck, specifically in the third quarter, we still were able to find ways to score whether it was through offence or whether it was through breakdowns because we've got that calibre of player.
"At the start of the second the Pride they looked like they wanted it a bit more. They put a few shots together and we made some bad decisions from turnovers. There was some poor defensive communication, so that's where we need to be better for our next game against Sheffield on Saturday.
"We still were able to score so I'm not so fussed about that. It's our defence that we need to work on ahead of the Hatters' clash."
"I'm really excited to see how it goes this season."
Bunten was also effusive in his praise of new arrival Gandy, who dominated the game and finished as top scorer with 26 points.
"Steph is invaluable to what we do," Bunten added.
"She knows the game so well and she finishes really well in every aspect. For a veteran and a star player, she made a pretty poor turnover in the fourth quarter but she sprinted back and then took a charge which just showed the kind of true grit and determination she has as a player.
"She's just a born winner and to have her here with us is great because her experience will really be able to help us out. Her and Kara [Bonenberger] worked really well together which is a really good sign for us.
"We've got some real versatility in this side and I'm really excited to see how it goes this season."
Bonenberger claimed a double double of 21 points and 12 rebounds while skipper Giulia Simioni dished out 14 assists and added 10 points.
Newcastle Eagles WBBL welcome Sheffield to Sport Central on Saturday with a 4pm tip-off. Tickets are available on the door at just £5 per person – reduced to £2.50 for BBL Season Ticket Holders.