| | | | | | | |
| --- | --- | --- | --- | --- | --- | --- |
| Newcastle Eagles Women | 21 | 23 | 20 | 26 | 90 | Win |
| Essex Rebels | 27 | 19 | 9 | 25 | 80 | Loss |
Lisa Koop enjoyed a breakout game in the WBBL as the unstoppable German bagged 28 points and 15 rebounds to lead Newcastle Eagles to a first league win of the season.
The veteran centre had threatened to rack up the big numbers earlier this month – only for foul trouble to limit her minutes.
And although Koop collected another four fouls, there was no stopping the former Slavia Prague star as she laid siege to the Essex Rebels paint.
But hot favourites Newcastle didn't have things all their own way and required a strong second half showing to close out a 90-80 win.
Eagles' playcaller Chris Bunten had warned against complacency 24 hours before tip-off.
And the winless Rebels threatened to cause a major upset with a free-flowing first quarter performance that underpinned a 27-21 lead.
But Bunten's talented roster maintained their focus and won the second period by four points before taking control after the half.
Koop caused chaos inside and the customary double double from Georgia Ohrdorf meant Essex could never relax.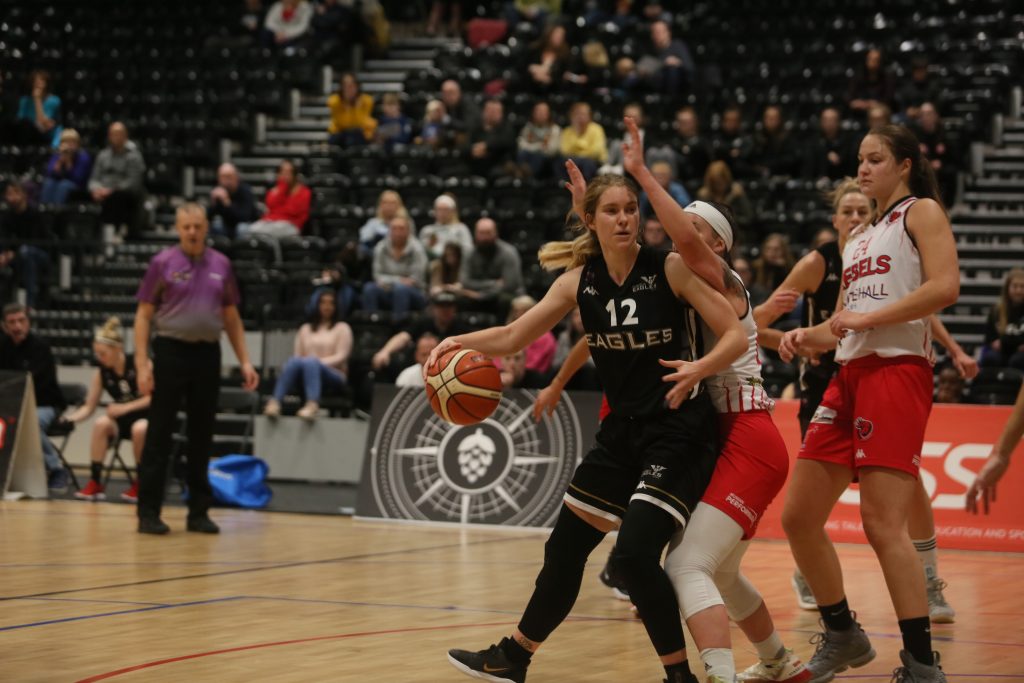 The latter finished the game with 13 points and 14 rebounds in 32 minutes with Rachael Bland adding 14 from the bench.
And had Mante Kvederaviciute not had an off day from the field then the hosts could have been out of sight heading down the stretch.
But on a day when the Eagles' shooting was way below par – Bunten's side converting just 40% of their two-pointers – the Lithuanian sank just one of her 12 shots from the field.
Koop's consistency meant none of that mattered and even though the powerful close-season capture was fouled nine times she remained typically calm under pressure.
Newcastle closed out the third quarter 20-9 and a late Essex rally was not enough to save the increasingly ragged Rebels.
Starters Chelsea Small and Bethany Sarson, who combined for 28 points for the visitors, both fouled out.
And the Eagles can look forward to next weekend's derby clash at Durham with confidence following another impressive offensive display.