Not the same score-line but an almost identical performance from the Newcastle Eagles Ladies saw them slip to their second home defeat in two and officially drop out of the end-of-season play-off race.
The team still have to travel to Cardiff and Oaklands to complete their season. They will no doubt try to go out with two wins and on a high note but in truth this has been one of the most difficult seasons in living memory for the Women's programme.
On and off court there have been difficulties which have meant Newcastle did not fulfil the promise and potential their roster appeared to have before the season started. A combination of unforeseen events, injuries and even a coaching change have in the end analysis cost the Eagles dear.
That said the players and coaching staff who are completing the season deserve enormous credit for the character and determination they've shown. Even when the chips have been down they have never let their heads go the same way and have played real heart on every play.
This game was no different. Dora Cipcic's injury against Nottingham on Sunday meant Noelia Cacheiro was only able to name six players on her roster and even two of those, Layne Murphy and Chloe Gaynor had big question marks surrounding their full fitness.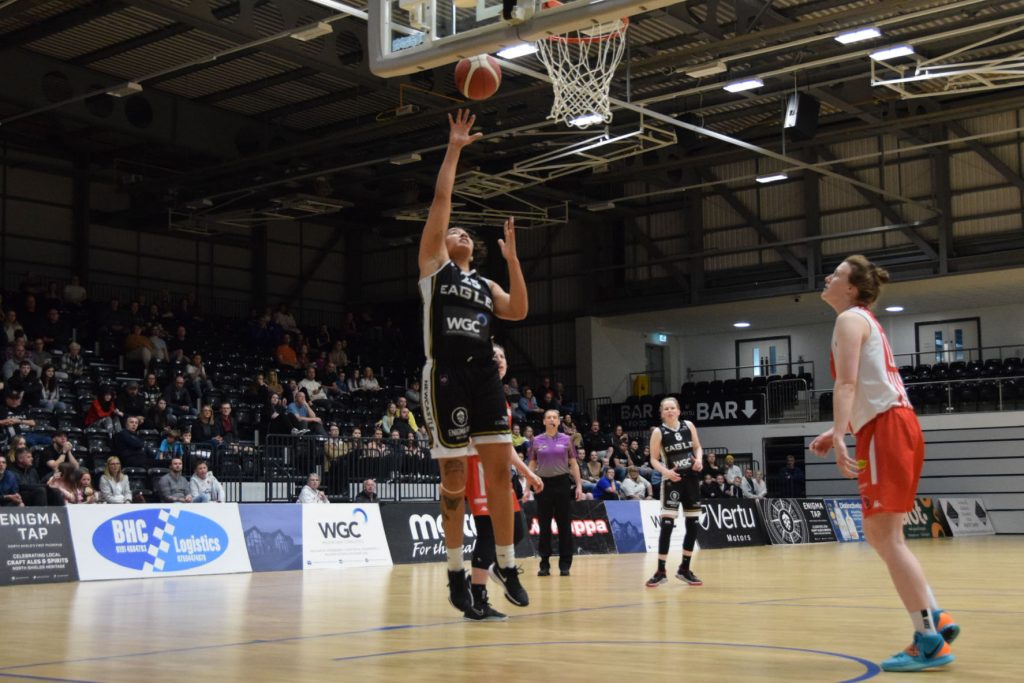 In the end both forwards played their part but were clearly fatigued as Essex struck gold in a final quarter bonanza which saw them net 34 points in the last ten minutes to completely turn a game around that Newcastle lead for lengthy periods.
Indeed, the Eagles with, once again, Maddy Mcvicar and captain Marina Fernandez-Pardo led from the front and shot the ball an incredible 48 times between them. Naturally, they made quite a few to lead the team in scoring.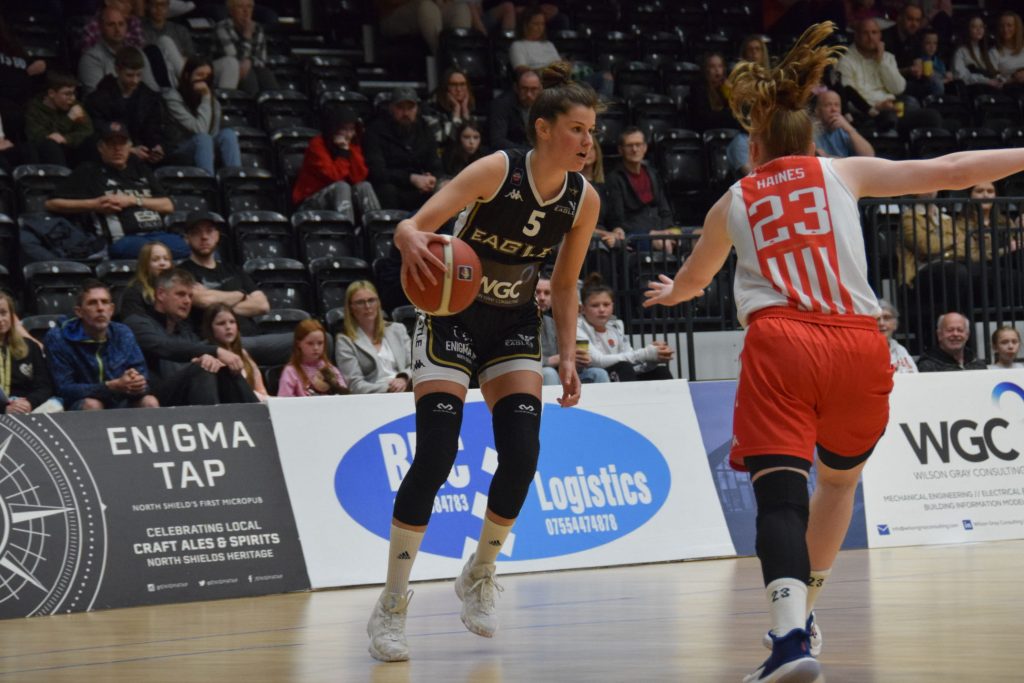 So much so that Newcastle led 17 – 12 after the first quarter and even took a 42 – 33 lead into the locker rooms at half-time. For extended periods in the third they also held off a Rebels charge that, as time ticked down, became harder and harder to resist.
Eventually, Essex found their range and with the excellent Claire Paxton leading them on court with a triple-double, she inspired her shooters to find their form and Carla Beig Salazar, Ashleigh Munns and captain Andrea Kohlhaas in particular knocking down shot after shot.
It all meant that by the end of third the Rebels only trailed by one at 53 – 52. Then with Newcastle showing signs of having to play two games in two days with an underfired roster and short-handed roster the Rebels caught fire and charged to victory in an excellent final ten minutes.
So, in the end, it all meant another courageous defeat and another tough forty minutes for an Eagles side that deserve more success for the endeavours and attitude they have shown in adversity.
Coach Cacheiro has shown with her play-calling and common-sense approach a style that almost brought reward at the end of the day when players started to believe in her. What the future holds only those behind the scenes know but there is definitely something there that can be worked on going forward.