The Newcastle Eagles WBBL side go into this afternoon's crucial derby game against Durham Palatatines needing to bounce back from a disappointing home loss against a well-drilled and organised Cardiff side.
The defeat could be very damaging to Newcastle who had looked comfortable in the play-off positions and indeed were hopeful that they could attain a higher season placing for the post-season games.
Now they're looking to ensure that they actually qualify for those games and that makes the derby clash with Durham all the more important and a possible must-win scenario.
With a visit to last night's conqueror's Cardiff and a home date with top-four side Sevenoaks Suns next weekend the Eagles need to come out of this weekend with a one and one record to protect their position.
It certainly won't be easy against a Palatatines side that they only defeated narrowly by five points earlier this month at the Vertu Motors Arena. It is a difficult game to call as was last night's although after Newcastle's electric start, a defeat to Archers didn't look likely.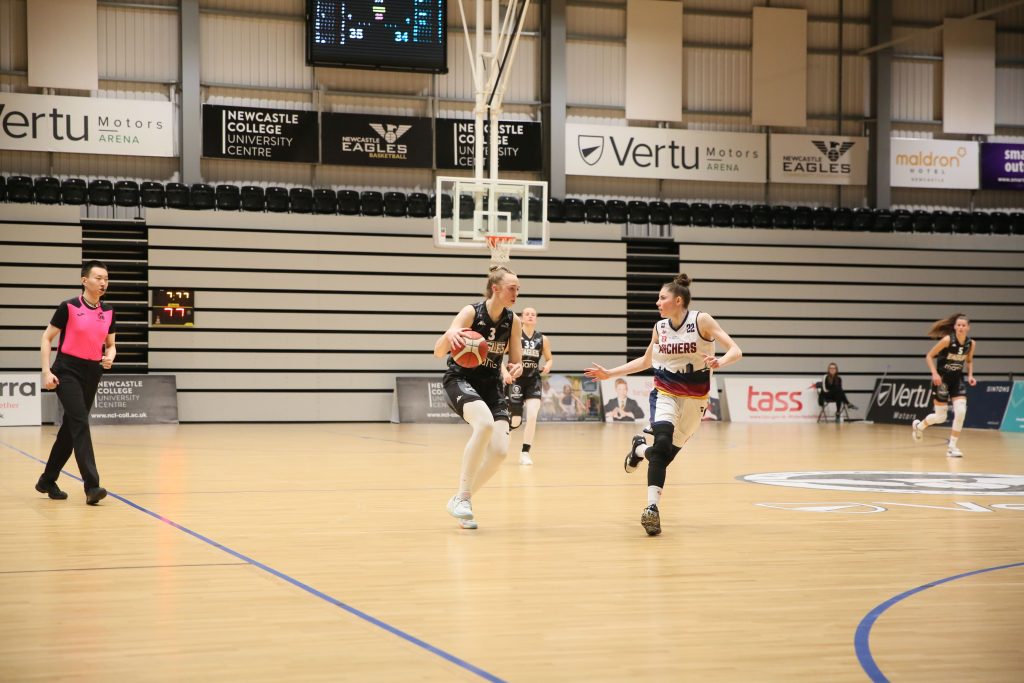 Newcastle went into the game under the stewardship of Assistant Coach Luke Orwin in the absence of Noelia Cacheiro and he would have been delighted to see how his side opened.
Katie Nolan returning from injury got into the groove early and with frontcourt partner Nette Lewis also looking in dominant form the Eagles jumped out to a 22 – 8 start in the first quarter.
Cardiff rallied but still faced a double-digit deficit at 29 – 18 going into the second period. But, such are the vagaries of basketball that Steph Collins was able to turn her side around and stem the flow of Newcastle's fluent first-quarter offence.
Archers defence was superb in the second ten-minute period and held Newcastle to only six points throughout. Sixteen in reply of their own meant that the home side still led at the interval but only be a solitary point.
The third quarter was the decisive one as Cardiff continued their second-period momentum and totally dominated the Eagles.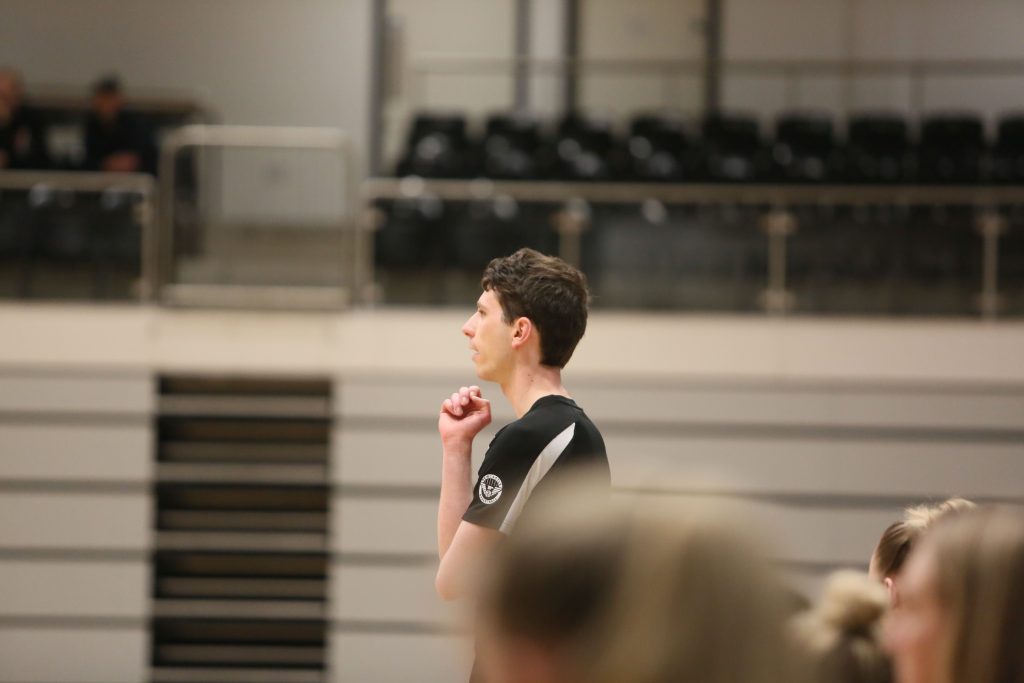 Led by the excellent Lauren Saiki at the point well supported by Abi Yunker, Shannon Hatch and surprise package Lauren Shanahan they were unstoppable.
A massive 29 – 11 period opened up a seventeen-point gap for the visitor's to take into the final quarter and that always looked as if it was going to be enough.
So, it proved although Newcastle to their credit did take the quarter 22 – 14 to at least end with a single-figure loss. That may be crucial in the final reckoning as a ten-point win on the road in Cardiff would still give the Eagles the head-to-head.
But before they can consider that and the ramifications it could mean, they need to go to Durham today and take a win over the Palatinates. To do that Newcastle will need a much more accomplished and committed effort than they produced against Cardiff.
NEWCASTLE : Nette Lewis 21, Katie Nolan 12, Maggie Justinak 11, Marina Fernandez 11
CARDIFF : Abi Yunker 19, Shannon Hatch 16, Lauren Saiki 15, Laura Shanahan 11