| | | | | | | |
| --- | --- | --- | --- | --- | --- | --- |
| Newcastle Eagles WBBL | 23 | 11 | 6 | 16 | 56 | Loss |
| Sevenoaks Suns | 15 | 20 | 21 | 18 | 74 | Win |
Beaten but unbowed Newcastle Eagles head to Leicester Riders tomorrow buoyed by a battling performance against high-fliers Sevenoaks Suns.
Noelia Cacheiro's side ripped up the form book with a brilliant first half display underpinned by stifling defence and some fabulous finishing.
But Suns' experience and strength in depth made all the difference as the archetypal game of two halves swung in Sevenoaks' favour after the break.
And former Team Northumbria favourite Cat Carr paced her side to a come-from-behind victory with a game high 28 points, eight rebounds and four assists.
Nobody gave Newcastle a chance against the star-studded Suns and the absence of injured Dora Cipcic and sharp shooter Ruth Thornley hardly helped the Eagles' cause.
But Cacheiro's new-look side bagged a confidence-boosting win double the previous weekend.
And slowly but surely the cool Spaniard is creating a team in her own image with focus, discipline and intensity the key words at a critical stage of the season.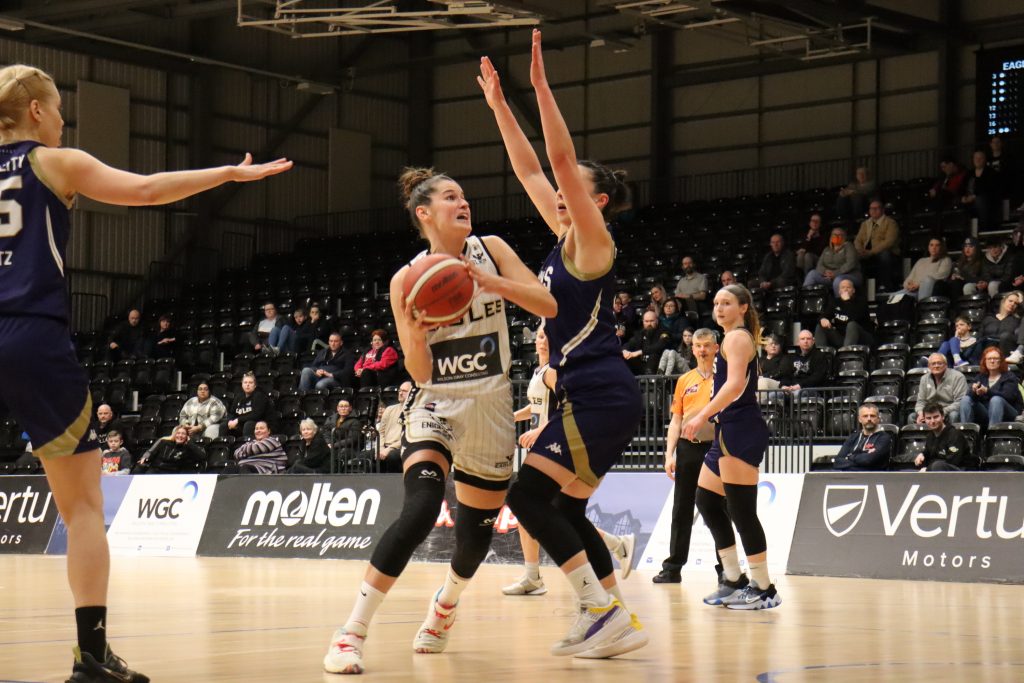 Sevenoaks might have been expected to roll over a side sitting 10th in the league table.
But the Suns were supposed to topple Newcastle in last season's playoffs only for Chris Bunten's team to cause one of the shocks of 2021.
And Busch would never allow his players to suit up believing they simply had to turn up.
Complacency wasn't Sevenoaks' problem during a thrilling first quarter — it was the Eagles' diligence on defence that turned the tables early on.
The visitors tried every play in the book to break down a solid wall of white but time and time again the hosts stood firm in the paint.
Suns' Jamila Thompson couldn't take the pressure as the frustrated centre picked up two early fouls.
And the twin towers of Chloe Gaynor and Layne Murphy made it their mission to reach every loose ball before Rachael Bland capped a terrific 8-0 tear with an arcing triple.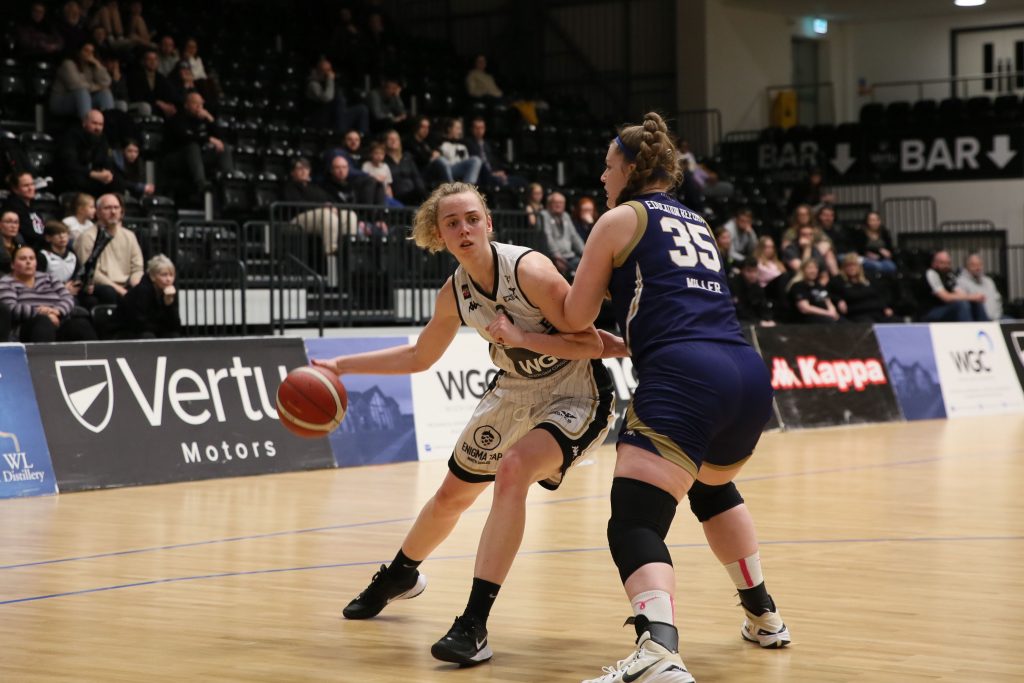 Newcastle led 21-10 and took an eight-point lead into the quarter break on the back of 64 per cent shooting from the field.
Maddy McVicar had raced to nine points while skipper Marina Fernandez maintained her fantastic recent form with four points and four assists.
And Suns had it all to do in the face of a feisty Eagles roster refusing to give an inch.
Of course, Sevenoaks boast a proven matchwinner in Carr and the experienced American hauled her shellshocked side back into contention during the second quarter.
Despite picking up two fouls, the do-it-all guard was finishing from every angle and her 20 points at the half represented more than half of Sevenoaks' tally.
Carr's one-woman show underlined her status as one of the all-time greats of the WBBL and it was her uncontested two-pointer that fired Suns into a barely deserved 35-34 lead at the half.
That Newcastle had proved more than a match for Sevenoaks during an eye-catching first half proved just how much progress Cacheiro's constantly changing line-up has made since January.
But that squad is down to the bare bones without Cipcic and Thornley and fatigue was always going to be a factor after the break.
Sure enough, a series of tired shots under the glass allowed the Suns to seize control midway through the third quarter.
And Busch's side led 56-40 heading into the final period with Carr cruising towards 28 points and chasing yet another career double double.
The game's MVP took a seat midway through the fourth quarter after she picked up a fourth foul but by then the Suns were 16 points ahead and out of sight.
For the Eagles the focus turns to a tricky away trip to the East Midlands before an Easter weekend homecourt double header against Nottingham and Essex.