| | | | | | | |
| --- | --- | --- | --- | --- | --- | --- |
| London Lions Women | 18 | 21 | 20 | 28 | 87 | Win |
| Newcastle Eagles Women | 8 | 10 | 9 | 20 | 47 | Loss |
Newcastle coach Noelia Cacheiro admitted her new-look Eagles must learn to walk before they can fly in the wake of a crushing WBBL Cup final loss to London Lions.
But the proud Spaniard paid tribute to the commitment and attitude of her evolving roster following weeks of upheaval and uncertainty.
Watch the game in full on the Sky Sports YouTube channel:
And newly-installed playcaller Cacheiro saw enough in yesterday's 87-47 defeat to suggest she can fashion a fresh identity for a club in flux.
"I didn't know the team that I was going to coach coming into the final," she explained.
"What I found was a group of players that's ready to play, ready to work and ready to play hard for the rest of the season.
"There was no need to motivate the players to give their best in a cup final.
"And I think the performance they put in established a great platform for the rest of the season.
"There's already a bond been forged between the new players and those already at the club and we will work together to create a new identity for Newcastle.
"This Eagles team doesn't know how to fly just yet. We need to learn to walk before we can fly."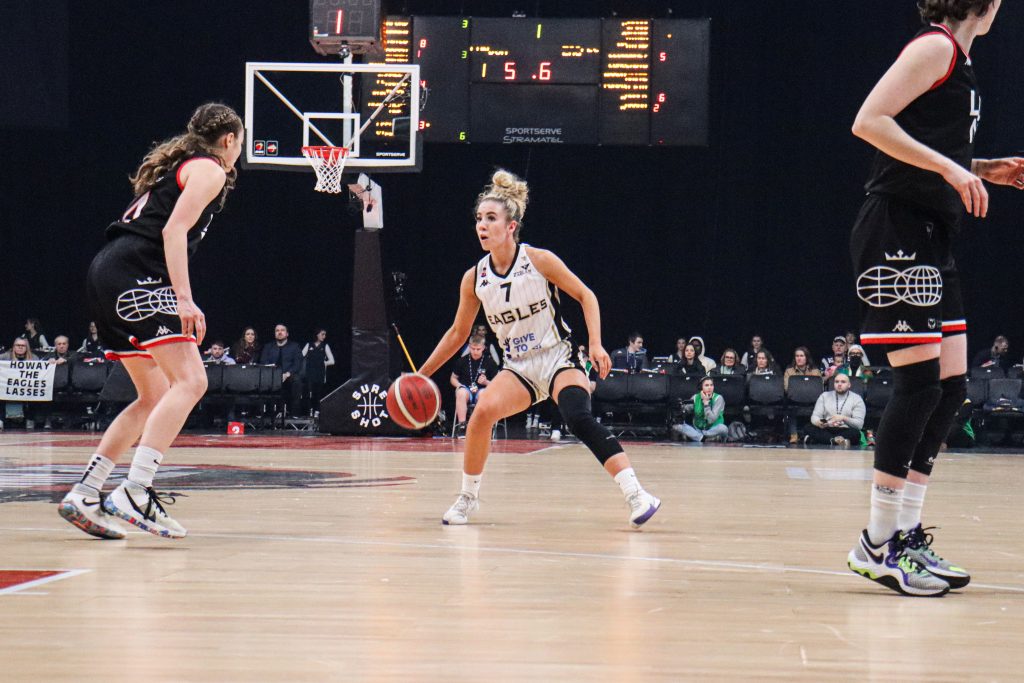 London won by a record-breaking margin in a women's cup final on a day when their European experience and fully professional set-up made all the difference.
The Lions roared into an early 15-3 lead and never looked back against a Newcastle team missing the injured Rachael Bland and still to bed in a slew of new signings.
But nobody could fault the Eagles' fighting spirit — that attitude epitomised by Maddy McVicar who recovered from a gashed eye to lead Cacheiro's side in scoring with 16 personal.
"We were beaten by the better team," added Newcastle skipper Marina Fernandez.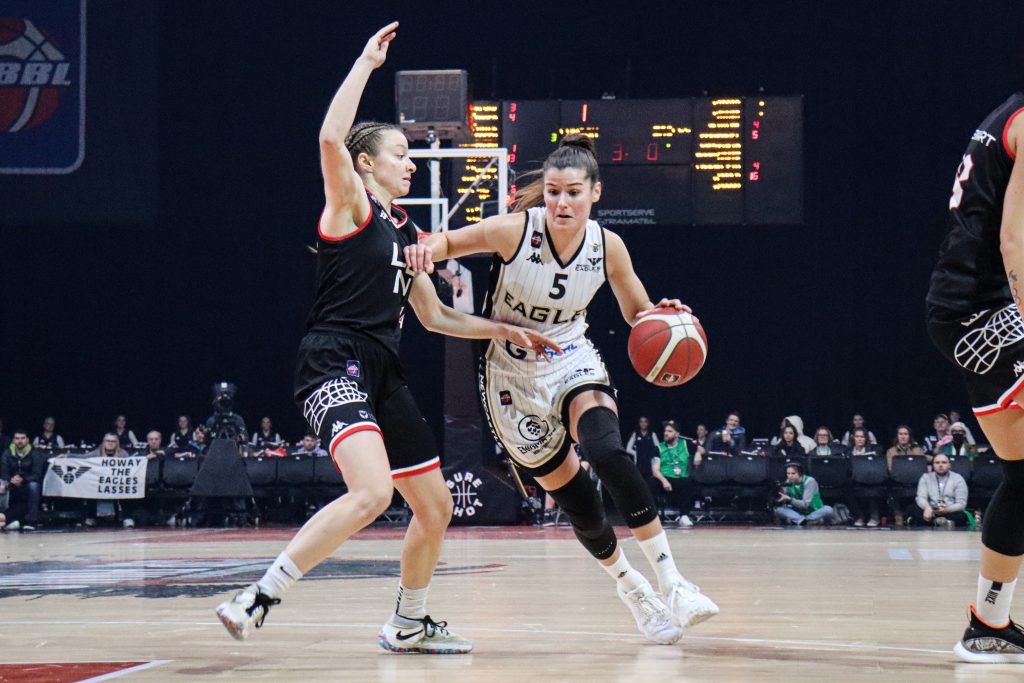 "But we had to deal with a lot of adversity coming into this final and we fought hard and gave our best.
"I've been at the club since the start of the season but this is a new roster with a new coach and new expectations.
"We knew that we were up against a talented London tam full of Olympians and professionals with European experience.
"We lost by 40 points and we know we can be better than that. We will be better but I was still proud of our performance given the standard of the opposition and the circumstances leading up to the game."
Watch the full post-game press conference:
Beaten but unbowed Newcastle can now begin their mid-season rebuild in earnest following back-to-back final defeats at the hands of the rampant Lions.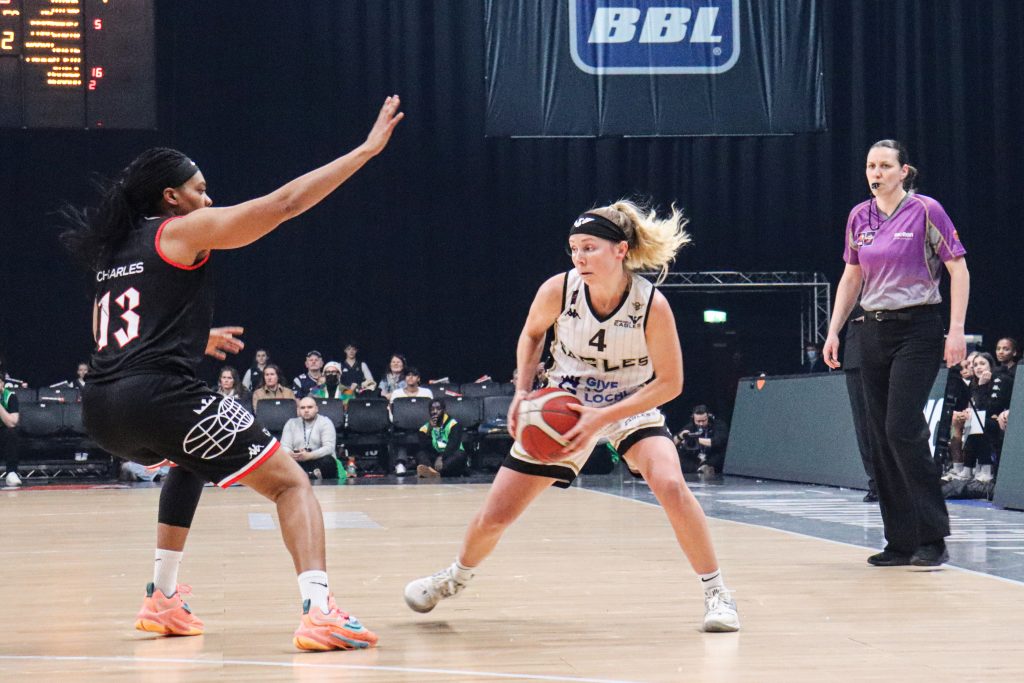 And if there was no fairytale finish to a fraught January for coach Cacheiro then there were positive signs that a remodelled roster can mount another sustained playoff push.
McVicar, Jessica Eadsforth-Yates and battling skipper Fernandez led from the front against a London team drilled to suck the life out of Newcastle's offence.
And once again fearless centre Chloe Gayner and fast-improving Dora Cipcic posed a constant threat in the paint.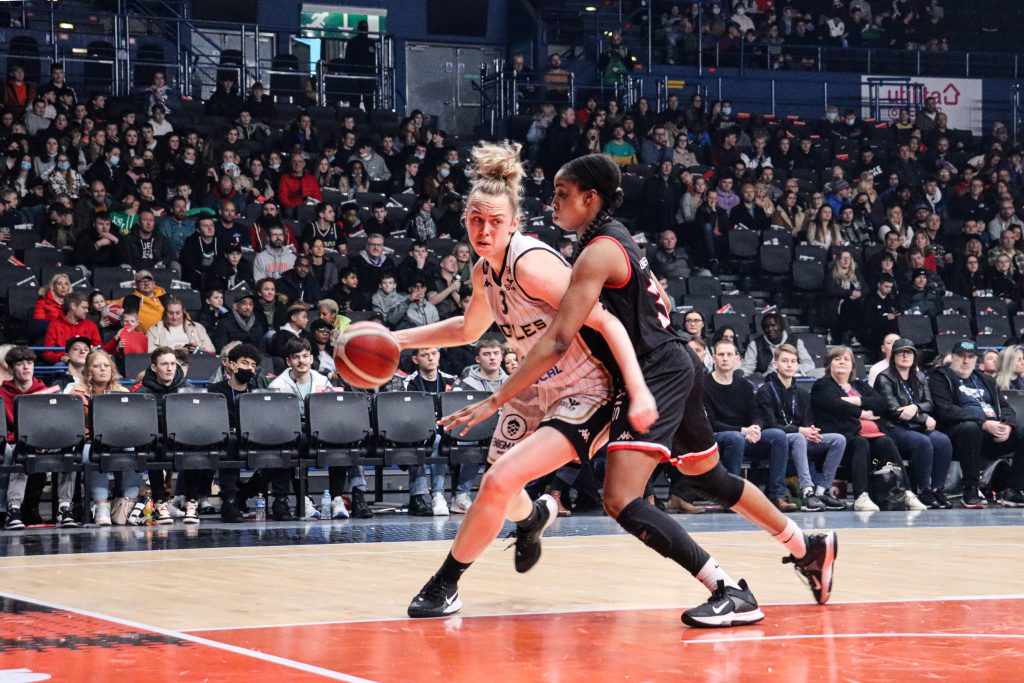 Academy product Ori Chukwu-Etu, returning favourite Gerda Morkuneite and debutant Layne Murphy (who put in a gritty 15-minute shift despite carrying an injury) all made their mark off the bench.
But London's cup final MVP Azania Stewart was relentless under the glass as she shot 100% from the floor on her way to a game-high 20 points.
And ultimately the Lions' imposing strength in depth proved too much for an Eagles' roster finalised at less than 72 hours' notice.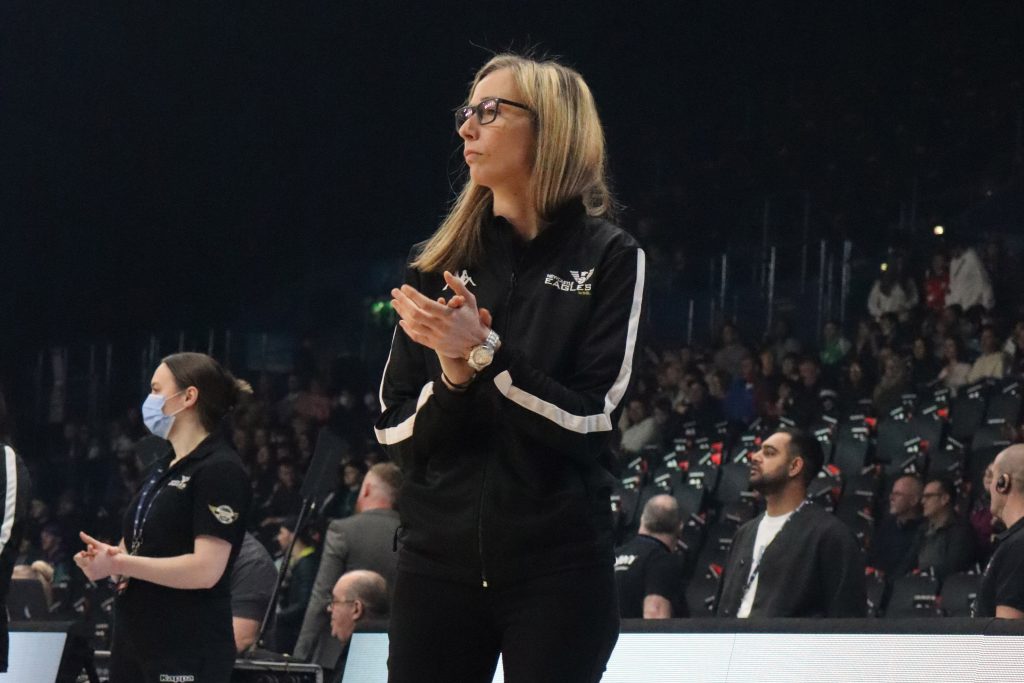 London led by 10 after the first period having restricted the Eagles to just eight points in the opening quarter.
Mark Clark's red hot favourites increased their advantage to 21 at the half and any hopes of a Newcastle comeback were dashed during a sloppy start to the third quarter.
The Eagles turned the ball over 31 times in 40 minutes as London's pressure basketball hit hard.
But Cacheiro has the benefit a 21-day break before her team returns to action and the hard work starts now for the new face at the Newcastle helm.