Report: Eagles vs Leicester Riders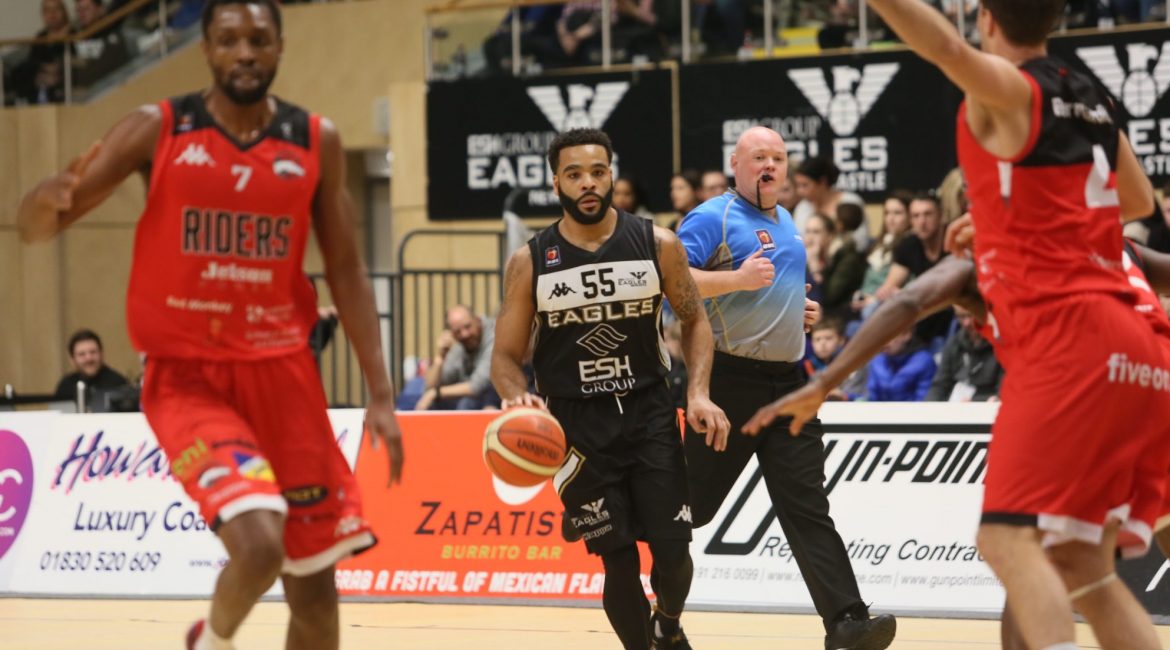 | | | | | | | |
| --- | --- | --- | --- | --- | --- | --- |
| Eagles | 30 | 16 | 22 | 21 | 89 | Win |
| Leicester Riders | 21 | 30 | 17 | 17 | 85 | Loss |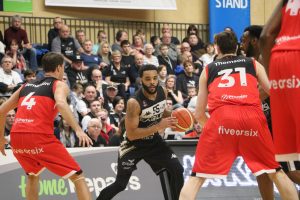 Paige, to his credit, appeared determined to right that wrong and a sublime skills school quickly had the Riders chasing shadows in the early stages of this hotly anticipated rematch. The shooting guard's 17 first period points – including three terrific triples – underpinned a 30-21 advantage at the end of an impressive opening quarter.
That Paige failed to add to his total prior to the half-time buzzer was just one of the factors contributing to Leicester's stealthy progress thereafter. The Riders don't get rattled. They just get better. And after making light work of a nine-point deficit, the visitors found themselves 40-35 ahead midway through the second period.
Pierre Hampton and JR Holder had combined for an eye-catching 25 points but neither player had been asked too many questions by an Eagles defence missing in action. The former was given the freedom of Sport Central before sinking a deep three from the corner and seconds later Eric Robertson chose the exact same spot to launch his own, unchallenged three. Leicester accepted their late Christmas gifts with glee.
Half-time saw ex-Newcastle centre Ian Whyte introduced to the home crowd and the hoops star turned Hollywood hero must have been relishing the drama of another full-blooded BBL clash. An actor famed for his all-action roles in Star Wars and Game Of Thrones is no stranger to an epic battle and the Riders' revival had promised just that.
Another famous face watching from the stands was Newcastle United captain Jamaal Lascelles. With older brother Rema enjoying a breakout season for Leicester, the central defender was squeezed in with the away fans ahead of this afternoon's St James's Park clash against Swansea. Lascelles senior's third period charge to the basket – drawing a controversial foul in the process – had the home fans apoplectic with rage. Jamaal sensibly kept his counsel.
With the two teams tied at 68-68 heading into the final quarter the tension on court – and off it – was mounting. Would Newcastle hold their nerve and snap this season's longest winning streak or would the Eagles experience a repeat of last month's painful wobble when poor game management down the stretch cost them dearly? The latter proved to be true with Paige, in particular, proving the difference between sweet success and sorry failure.