Report: Eagles vs Cheshire Phoenix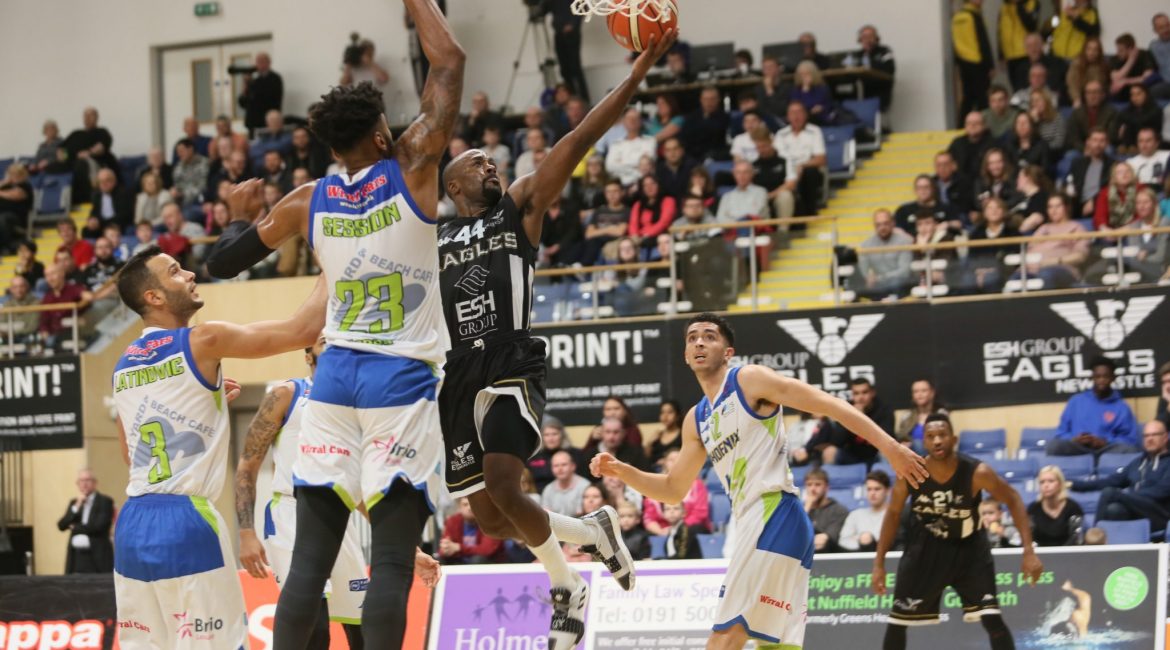 Sloppy defending allowed Dil-Jon Allen-Jordan to convert a three-pointer unchallenged as Flournoy's side faced a nine-point deficit early on.​
Home favourite Darius Defoe stepped off the bench to claw the Eagles back into the game with a pair of powerful plays in the paint.​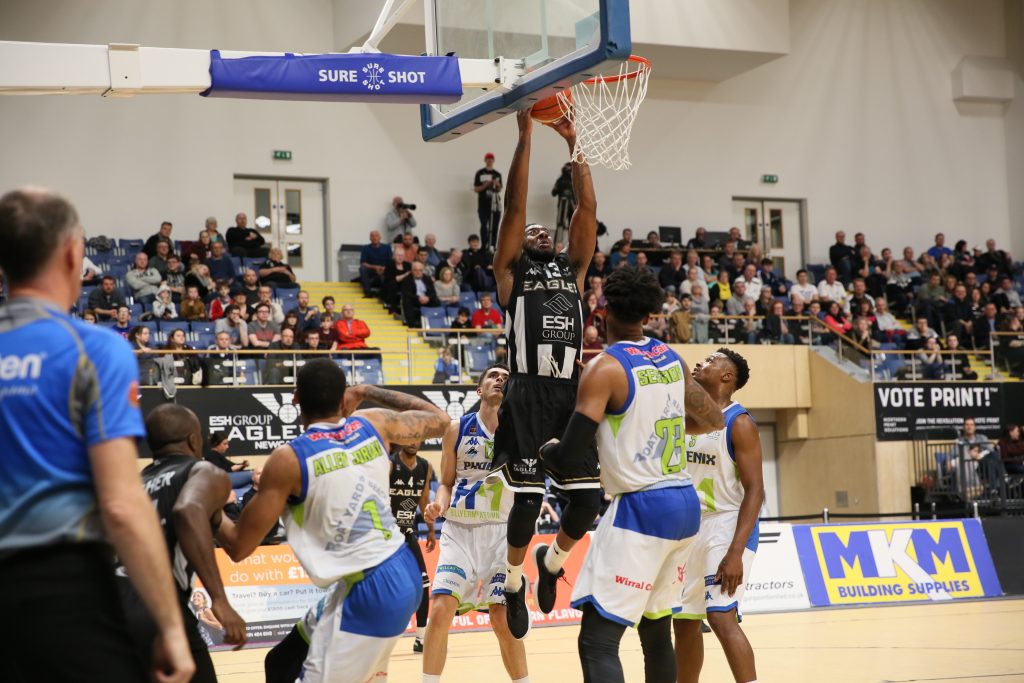 ​Dynamic drives to the rim from Drew Lasker and Rahmon Fletcher also helped inject momentum into the hosts' offense, and Kai Williams was the first to find the mark from range for the hosts.​
Watch the post-game interview with Rahmon Fletcher who was celebrating his birthday at the game:
The Phoenix were guilty of passing up several presentable scoring opportunities, and a three-pointer from Kyle Williams meant the Eagles took a narrow 19-16 lead into the second quarter.​
Flournoy's side had clearly found their range, and long-distance efforts from Defoe and Kyle Williams pushed the host's lead into double figures.​
But the Phoenix enjoyed some success in the paint through Jordan Session, with the 6ft 8ins forward converting several rebounds to keep his side in touch.​
An evenly-contested half drew to a close with a buzzer-beating three-pointer from the visitors cutting the Eagles lead to just three at the break.​
The sides continued to trade baskets after the interval. Session showed strength to barrel his way to the rim, only to bematched at the other end by a silky dribble from Fletcher.​
The Eagles showed signs of pulling away when Kai Williams' long-range efforts sandwiched a Victor Moses three-pointer under pressure.​
Yet visiting coach Ben Thomas' side refused to be put away. Latinovic guided home an effort from outside the perimeter before a turnover allowed Session to level the match up.​
The lead changed hands several times in a matter of minutes, and it took a last-gasp Jeremy Smith lay-up to hand the Eagles a slender advantage heading into the final quarter.​
The relentless pace of the contest showed no signs of letting up, with Latinovic cancelling out Smith's basket within seconds of the restart.​
Moses' long-range score was met with an instant reply from the visitors' shooting guard Louis Sayers.​
The Eagles began to lean on the experience of Defoe and Fletcher in the closing minutes, the latter delivering an important three-point play after drawing the foul on the way up.​
​The point guard then delivered a crucial assist on the fastbreak for Kyle Williams to give Flournoy's side breathing room.​
With time running out, the Phoenix pressed high up the court and used deliberate fouls to stop the clock.​
But after regaining the ball trailing by two with just 4.3 seconds remaining, the visitors agonisingly missed a last-gasp effort to snatch a dramatic late victory.