Report: Eagles vs Cheshire Phoenix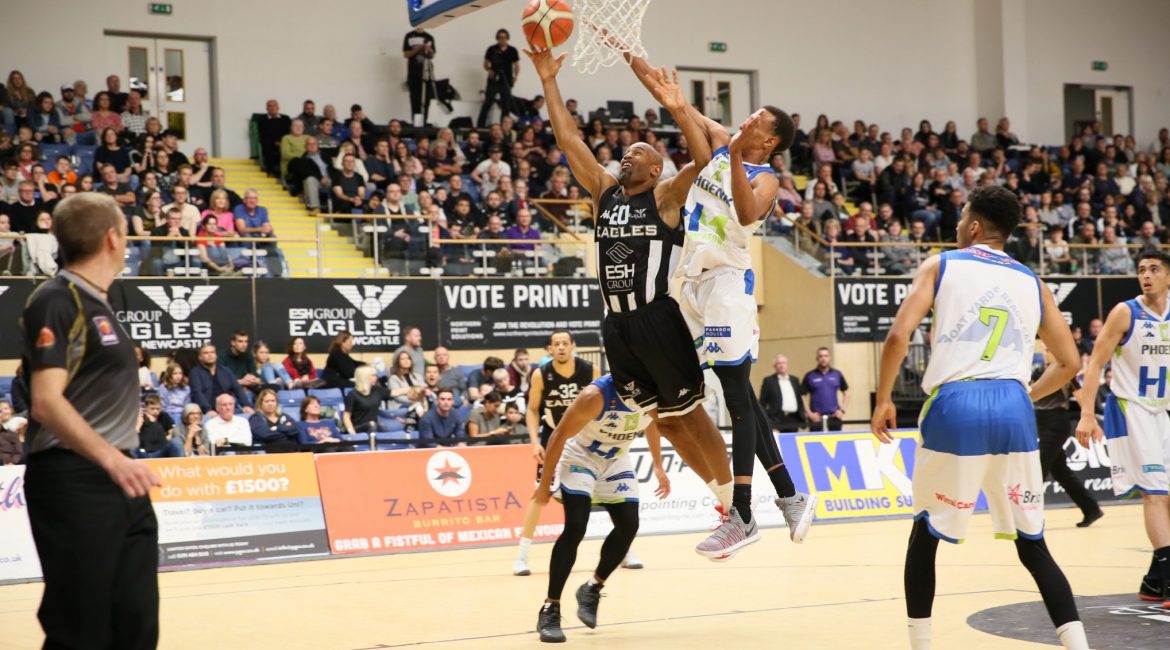 And historically, fans of Fabulous Flournoy's perennial winners would roll up at Sport Central predicting business as usual – fully expecting to pick up two Championship points along with their pre-match pint and matchday programme.
And yet a foreboding sense of uncertainty followed the homecourt stars onto court ahead of the 2018/19 opener against a Cheshire Phoenix side quite capable of upsetting the odds.
Why? It's simple. Newcastle are no longer the predominant force in the domestic game and their recent record is not enough to strike fear into rivals suddenly sensing an opportunity rather than dreading inevitable defeat.
Cheshire headed north well aware that the Eagles failed to win a single piece of silverware last season. In fact, the Phoenix will have taken heart in the fact that Newcastle have claimed only two major trophies in three seasons following 2015's memorable clean sweep.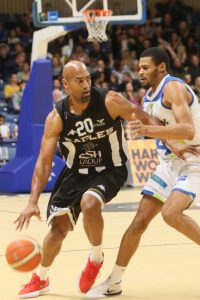 As far as Flournoy is concerned, to suggest the pressure is on might be stretching the point. The proud playcaller is untouchable as a future Hall of Famer and remains a key figure in the storied history of a truly remarkable organisation. Untouchable but not untouched by a worrying decline that hurts the self-confessed perfectionist like no other.
Conscious of the need to revive former glories and excited by this winter's move to the Eagles Community Arena, Newcastle's talisman has fashioned a side built to withstand the unique pressures of the BBL but success is no longer assured.
It is perhaps more likely given the welcome return of two-time league MVP Rahmon Fletcher and the versatile guard marked the start of his second spell as an Eagle with a typically efficient first quarter masterclass. Six points, two boards and four assists announced an assured comeback from the popular veteran.
Earlier rookie Ahmad Thomas had opened Newcastle's account with a confident mid-range jumper and Victor Moses made an instant impact at the defensive end.The former Phoenix star has a reputation for scoring big but the forward's attitude and aptitude under the Eagles basket will have delighted his defensive minded coach.
Controlled, rather than convincing, Newcastle's new-look roster began to turn the defensive screw towards the half. Too many times last season the Eagles conceded too many points – a source of constant frustration for Flournoy.
And if the home team was struggling to click offensively then they were, at the very least, making life increasingly difficult for a Cheshire side squeezed for space. Jamal Williams, handed a starting five spot, was the very epitome of focus and if his numbers were modest then the forward's performance was magnificent.
Newcastle fully deserved their 40-34 first half lead – Darius Defoe's 14 points in 14 minutes keeping the scoreboard moving – but the Phoenix were far from finished. Jimario Rivers, fresh out of NCAA Division One Memphis University, provided a third quarter flourish and Cheshire were within touching distance heading into the fourth.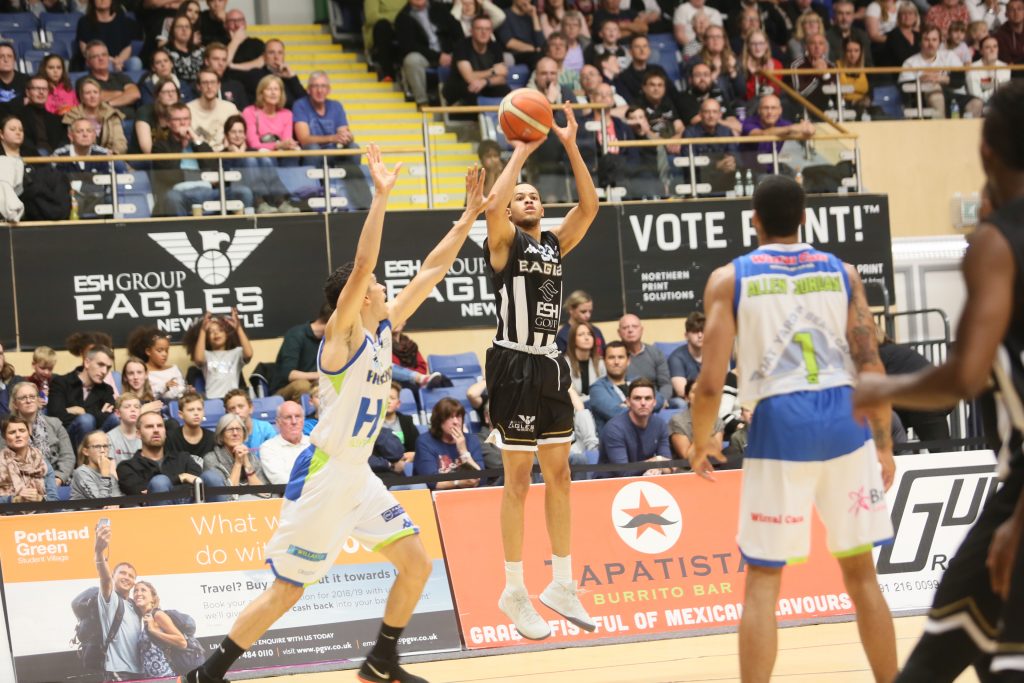 An 8-2 Phoenix tear levelled the scores with six minutes to play and Flournoy was forced to call a time out to stop the rot. As play resumed rookie Kyle Williams took his tally to 11 with an arcing three and Moses, who finished the game with 12 boards, finally opened his Eagles account with a spectacular one-handed dunk four minutes from time. Thomas went one better with the clock ticking down – racing coast to coast before ramming down the most brutal score of the night.
That Newcastle closed out a narrow win hardly represents a return to the glory days. But the nature of a stifling victory hinted that defensive diligence is finally back in fashion.