Report: Eagles vs Bristol Flyers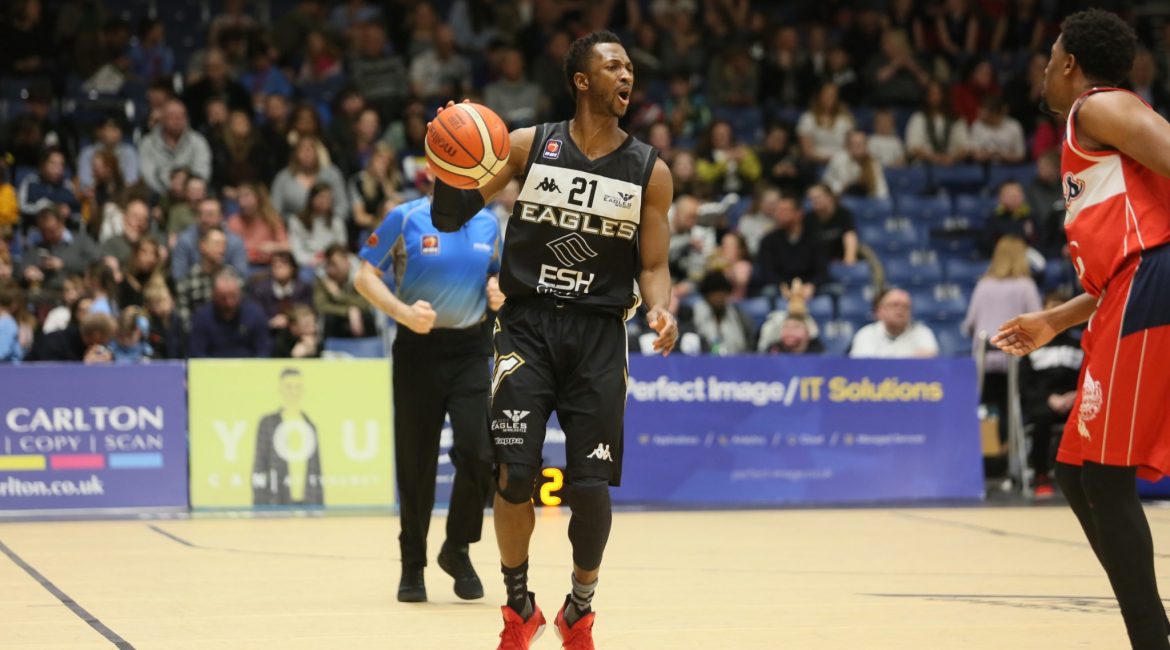 | | | | | | | |
| --- | --- | --- | --- | --- | --- | --- |
| Eagles | 14 | 22 | 32 | 25 | 93 | Win |
| Bristol Flyers | 28 | 21 | 12 | 9 | 70 | Loss |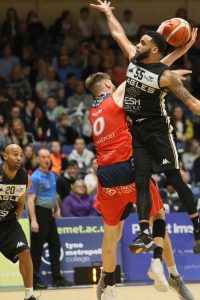 The former will fly out to the Gold Coast later this month while the latter stays home to nurse an incredibly ill-timed knee injury. And while Lasker embarks on an exciting journey to the other side of the world, Defoe will take the painful road to recovery. Flournoy can only keep his fingers crossed that both of his most trusty lieutenants are fully fit and raring to go come playoff time.
Lasker's slow-burning BBL season has suddenly ignited and the if the naturalised Texan can take his club form into the Commonwealths then he could yet emerge as a top pick Down Under. But on the evidence of a disastrous first 20 minutes Newcastle need all the bodies they can muster to survive the spring intact.
The hosts might have suffered terrible luck in recent weeks with injuries to both Defoe and Terry Martin robbing the Eagles of a muscular inside presence. Nevertheless, Bristol arrived at Sport Central on the back of an 84-55 hiding in London and battling to retain a top eight berth.
Consequently, this should have been a comfortable stroll towards a third successive homecourt win and few could have predicted just how poorly the men in black performed prior to the break: no Newcastle player went into the locker room at half-time with any credit as the Flyers ruthlessly exposed the defensive deficiencies that have dogged this transitional Eagles team for weeks.
That Bristol led 49-36 at the half – albeit in extenuating circumstances – must have shocked the watching Charles Smith. One of Newcastle's most storied performers was back at Sport Central for the first time since parting company with the club in 2016 and if the 42-year-old was never renowned for his steely defence then how his former team could have done with a flurry of trademark threes from the prolific Philadelphian.
For a while, finding their range from downtown appeared pivotal to the Eagles' chances of forcing their way back into contention. But Kapoulas sent his side out for the second half under orders to restrict Newcastle's outside options and too many of the home side's triples were forced and off target.
If there was little hope of the Eagles raining down the required threes then perhaps the opposition's tough schedule would begin to take its toll. Tuesday's energy-sapping trip to the capital was hardly the perfect preparation for a long road trip north and when Jaysean Paige did convert an arcing trey midway through the third period – to trim Bristol's lead to eight – the first signs of fatigue were evident for all to see.
Minutes later the hosts had opened up a 68-61 lead on the back of a brilliant Saah Nimley-inspired 32-12 third quarter. And suddenly it was BBL business as usual against a wavering Bristol with a third home win on the bounce seemingly never in doubt.