| | | | | | | |
| --- | --- | --- | --- | --- | --- | --- |
| Eagles | 27 | 18 | 18 | 31 | 94 | Win |
| Cheshire Phoenix | 14 | 18 | 23 | 19 | 74 | Loss |
Once Amanda Staveley and Newcastle United's ambitious new owners get their feet under the table at St James's Park they could do worse than look down the road for inspiration.
The blueprint for sustained trophy success and community engagement already exists within the city boundaries.
Watch highlights of Eagles vs Cheshire Phoenix
And if Staveley and co. really are focused on delivering silverware to Gallowgate and connecting with the people of Tyneside, then Newcastle Eagles can surely point the way.
It might have passed previous United owner Mike Ashley by but the Magpies share a home town with the most successful club in British basketball history.
The Eagles have closed in on 27 major titles since 2005 and their work with local schools, outreach groups and more has won hearts, minds…and a string of awards.
That they've done so without £320 billion in their back pocket is all the more admirable. What Newcastle United hope to achieve is what Newcastle Eagles have already done. And then some.
Even so, last night didn't look the best time to invite Staveley and her team to the Vertu Motors Arena.
Newcastle hosted Cheshire Phoenix on the back of a three-game losing streak and had looked nothing like the confident and cohesive unit that completed a Cup and Playoff double just five months ago.
In 1998, the last time the Eagles had started a season so slowly, Chicago Bulls had just beaten Utah Jazz to claim their second three-peat of the decade.
Yugoslavia were basketball's new world champions and Darius Defoe was just weeks away from celebrating his 15th birthday.
Craig Lynch was at the helm of an evolving team taken over by Paul Blake and Ken Nottage in the wake of the Newcastle United Sporting Club break-up.
And the club was still years away from creating its trophy-laden dynasty and establishing itself as British basketball's premier franchise.
Times — and expectations — have changed dramatically during the last 23 years and nobody expects the Eagles of the 2020s to lose three games on the bounce.
Fewer still could imagine this storied club starting a season with a three-game losing streak.
But that was the stark record facing fans as they filed into the VMA last night hoping and praying for a change of pace and a change of fortunes.
Wesley Person Jr hauled himself off his sickbed after a week battling illness but come tip-off the US guard only made it as far as Newcastle's bench.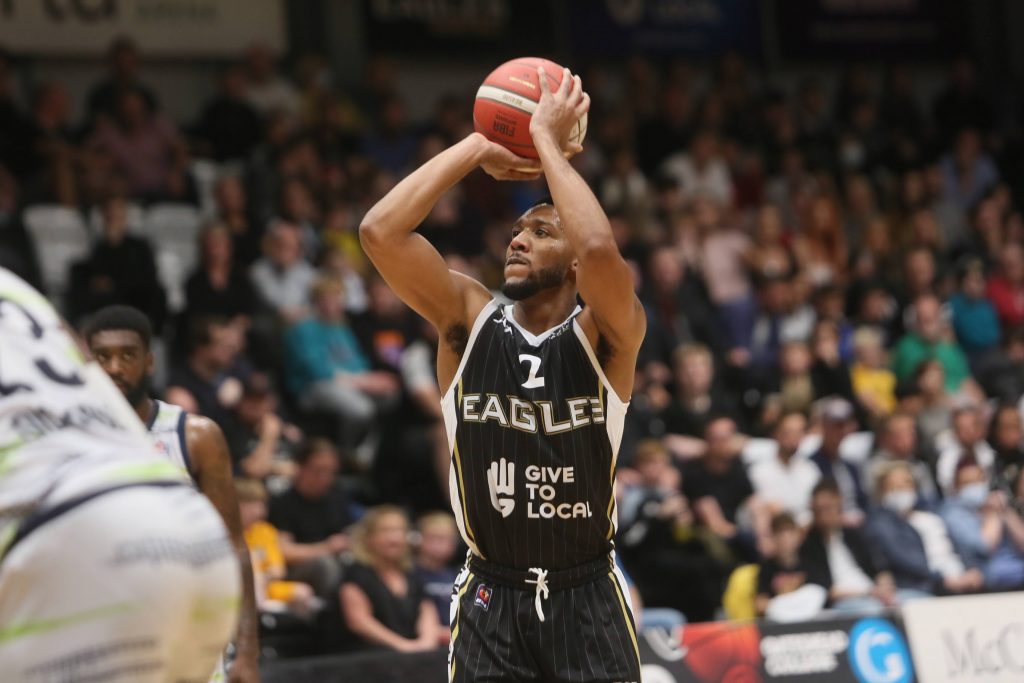 And he was joined on the sidelines by fellow new boy Terrell Vinson with Defoe and Louis Sayers named in the starting five.
Head coach Ian MacLeod had gone with proven BBL — and Eagles — experience in the hope of forcing Phoenix onto the back foot.
And it was another player with plenty of top-flight nous who drove the hosts towards a deserved 13-point first quarter lead.
Earlier in the week Corey Johnson had insisted the wins would come for a team under pressure.
And the former Leicester Rider looked like a man on a mission as he led the way with an all-action haul of four points, three rebounds, three assists and two steals in the opening 10 minutes.
Defoe had also joined the first half party and by the time he sat down midway through the second period, the most decorated player in the BBL had amassed an invaluable 15 points and eight boards in just 14 minutes.
Person Jr and Vinson both played their part as the Eagles opened up a 20-point lead and Newcastle headed to the locker room moments later within touching distance of a first BBL Cup group win of the season.
This was more like it from the men in black…even if crowd favourite Duke Shelton had been restricted to just five first half minutes after picking up three early fouls.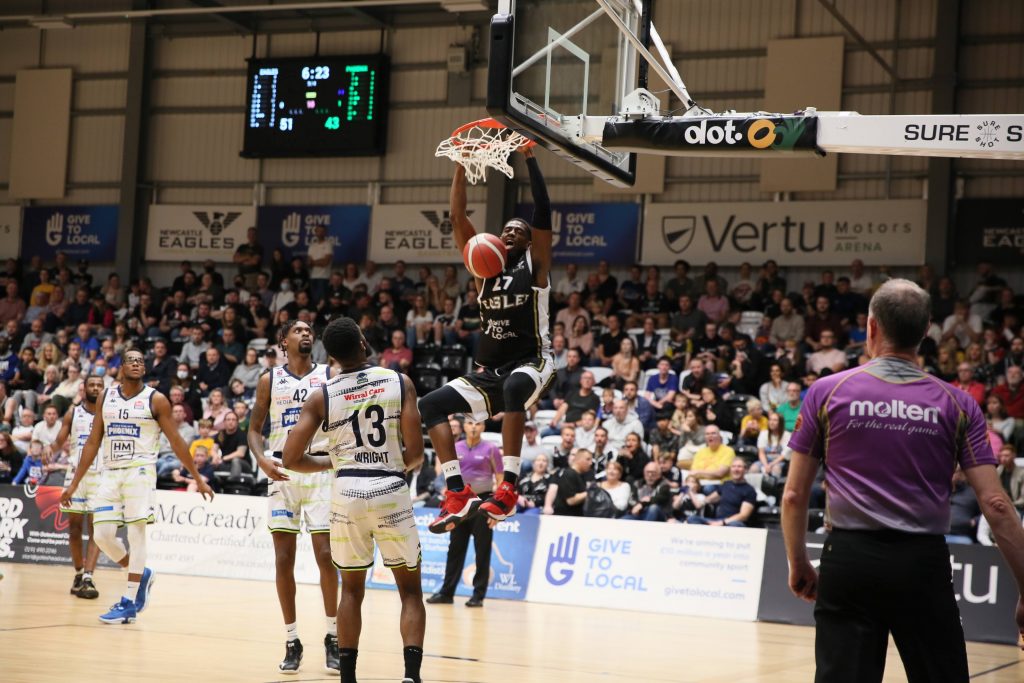 The Eagles did begin to tire during the third quarter as Cheshire won a scrappy period 23-18.
But back-to-back Person Jr triples kept Newcastle's noses in front as the hosts took a 63-55 lead into the final 10 minutes.
The heat was on to close out a must-win clash and MacLeod's men found a way to win down the stretch.
Kyle Williams exploded with 16 fourth quarter points and both Defoe and Rahmon Fletcher bagged big double doubles.
When Sayers capped a superb display with a buzzer-beating three it felt like normal service had finally been resumed.