| | | | | | | |
| --- | --- | --- | --- | --- | --- | --- |
| Eagles | 17 | 25 | 26 | 19 | 87 | Loss |
| Leicester Riders | 30 | 26 | 20 | 15 | 91 | Win |
Marc Steutel was in no mood for excuses after battling Newcastle let slip a late lead in a ding-dong clash against title holders Leicester Riders last night.
But the Eagles playcaller did heap praise upon his battling roster after the short-handed hosts almost pulled off one of the greatest comeback wins in franchise history.
Watch highlights of Eagles vs Riders:
And Steutel is convinced the fundamentals underpinning another much-improved display can fire Newcastle to victory in Surrey tomorrow.
"There's no question that the last three performances have laid the foundation for winning games in the future," insisted the Eagles' head coach.
"We've spoken about consistency a lot in the last few weeks and I think we're starting to react better to different situations.
"We've been in a position where we've been in a hole, in games where we've been ahead and games where it's been touch and go the whole time.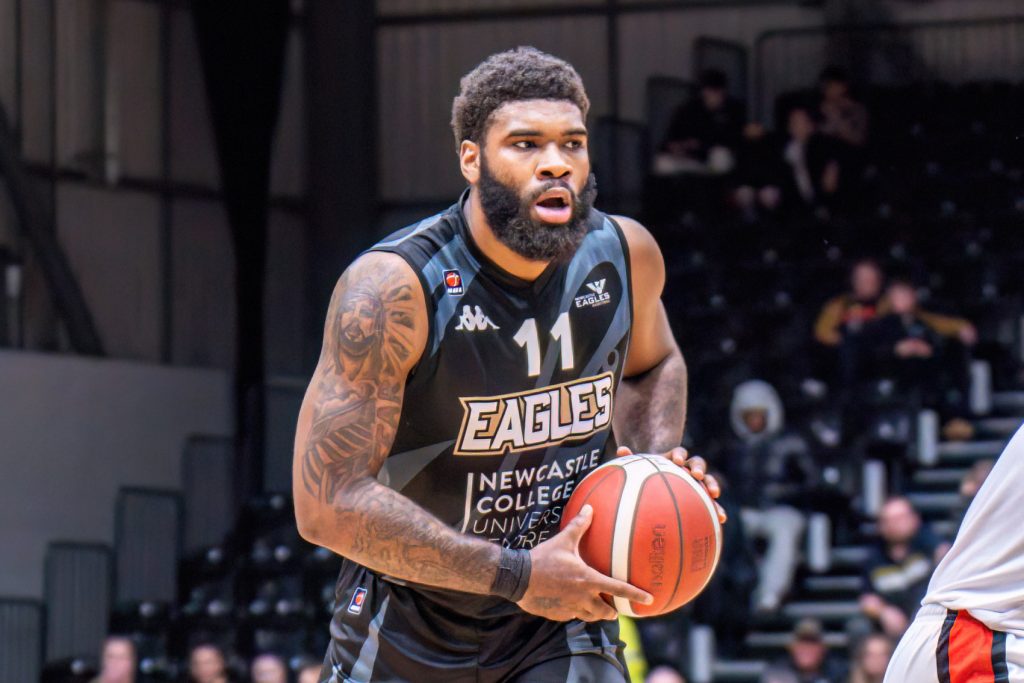 "We've experienced a lot of different scenarios in a lot of basketball games now and the way in which we played against Leicester will help us for Sunday.
"But we have no time to recover.
"We're going to a difficult place to play and facing a tough environment on the back of a long bus trip but we need to make sure we bring our very best game against the Scorchers."
Not for the first time this season the men in black were the architects of their own downfall during a desperately disappointing first period.
In a mirror image of the team's opening quarter display against Cheshire Phoenix earlier this month, a disjointed performance left Newcastle 30-17 down after 10 minutes.
But the fightback that followed proved an evolving Eagles roster can haul itself clear of the BBL basement and begin to realise the potential within a talent-stacked locker room.
Leicester led by as many as 16 points as Rob Paternostro's men initially looked capable of cruising to victory following a delayed tip-off on Tyneside.
Guards Zach Jackson and Patrick Whelan were bossing the backcourt and Newcastle missed too many defensive assignments before the break.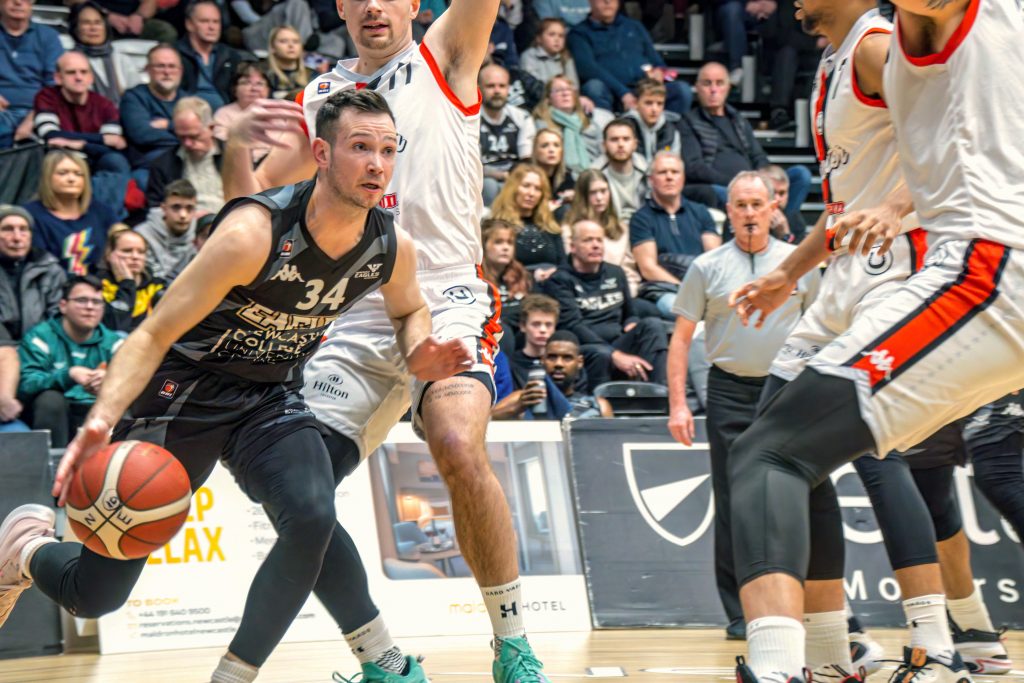 But Steutel rallied his troops during half time and the Eagles emerged for the second half determined to claw back a 14-point deficit.
And when Javion Hamlet, who finished with a game-high 25 points, converted a neat lay-up with two minutes to play the impossible looked possible with Newcastle back in front.
"We're past the point of moral victories but I was really proud of my team for 32 minutes," added Steutel.
"I thought we battled the way that we wanted to battle. We tried to execute the things that we wanted to.
"The way that we started the game felt like we had a clear focus of what we wanted to do but within two minutes we went away from that.
"Even so, we got back into the game. We set ourselves a target of making it an eight-point game at the third and we did that.
"Even when their lead stretched out to 12 I felt we were getting solid looks and guarding the way that we wanted to.
"Again, there were some really difficult officiating decisions that we had to deal with.
"I'll have to go back and look at those 50/50 calls but I'm not looking for excuses.
"Ultimately the scoreboard says we lost the game by four points.
"But I'm proud of the guys and if we keep playing that way then we'll win games.
"I think the improvements this month are visible but this league's about wins and we have to make sure we put points on the board."
Hamlet's clutch buckets after the break had a boisterous crowd on its feet but it was the Johnsons — Kyle and Donovan — who sparked a spirited second half fightback.
Kyle overcame a slow start to stuff the stats sheet with 19 points, seven rebounds and six assists.
And a typically aggressive Donovan came off the bench to bag 12 points and seven boards in 23 minutes before falling foul of the officials.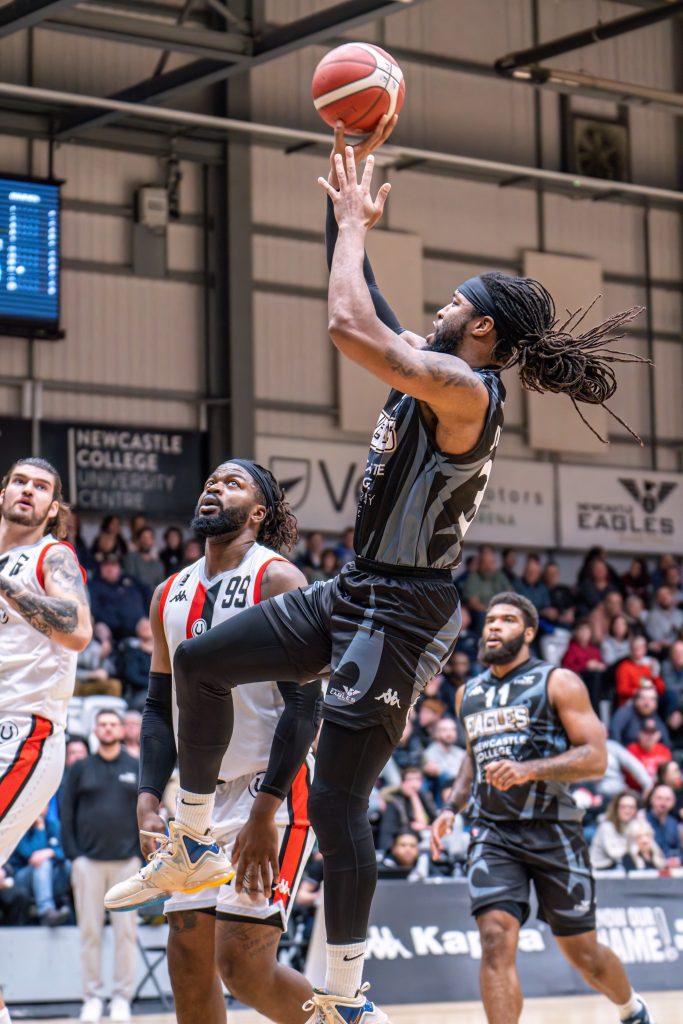 Elsewhere David Cohn continues to emerge as the most likely leader of a team in transition with the point guard pivotal to Newcastle's best plays.
And had fellow rookie Hasahn French not slipped into foul trouble down the stretch then the Eagles' buccaneering forward might have been the difference between defeat and victory.
Steutel's men face the Scorchers at Surrey Sports Park from 1pm on Sunday live on YouTube before returning to the Vertu Motors Arena on December 28 for a cross-border clash with Caledonia Gladiators.
Tickets for the post-Christmas Eagles vs Gladiators face-off are available on the box office and selling fast.